Signs of normality in Srinagar city centre
Signs of normality have been returning fast over the past week or so, coinciding with the onset of winter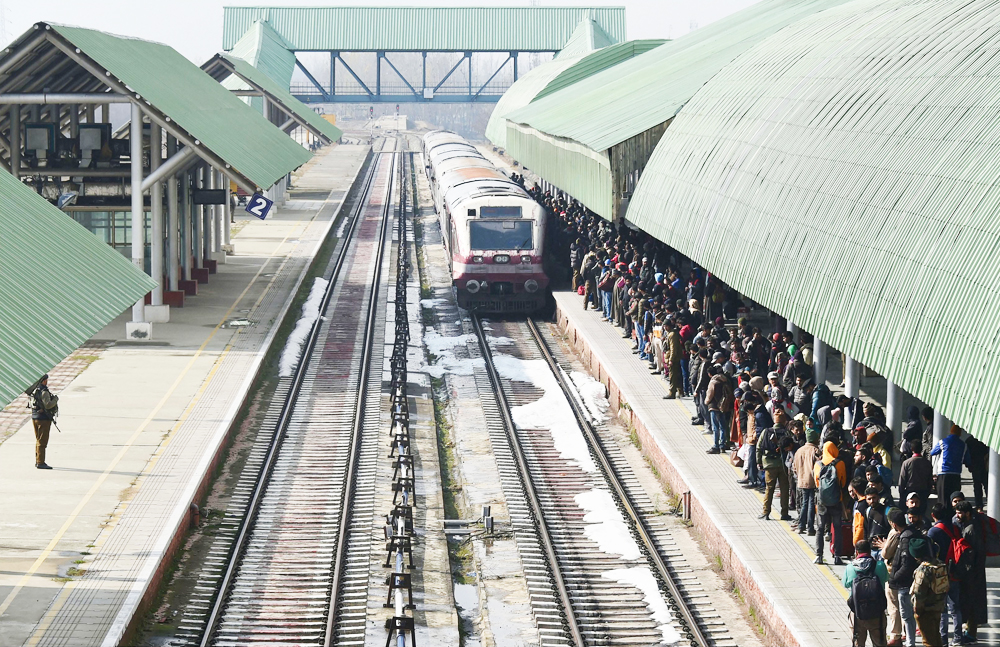 ---
|
Srinagar
|
Published 18.11.19, 09:03 PM
---
Srinagar's city centre looked near normal for the first time in three-and-a-half months on Monday as many shops remained open till evening and roads were packed with traffic.
The Kashmir Valley has remained largely shut in protest since the government scrapped Jammu and Kashmir's special status on August 5 but signs of normality have been returning fast over the past week or so, coinciding with the onset of winter.
The hustle and bustle in the city centre lasted till evening, with the footfall of shoppers increasing considerably, though the shutdown remained in force for the larger part of the day in the old city.
The traffic also looked near normal in the city centre and many public transport vehicles could be seen plying.
Near normality has also returned to other major towns like Baramulla and Anantnag.
A tailor in Regal Chowk said he was surprised to see the markets in full bloom. "I joined my shop after a week, only to find so many people around. I don't know why it was so normal today and don't know whether it will last," he said.
Bulbs inside several shops could be seen glowing for the first time in months during the evening.
The markets had been completely shut for several weeks after August 5 but many shopkeepers gradually started doing business in the morning hours, seen as a strategy to mitigate the losses while being loyal to the protest programme.
The first major chinks in the shutdown programme surfaced days after the Valley received massive snowfall on November 7, the extreme cold making it difficult to open shops early in the morning.
For a few days, the shops would be open from around 9 till noon — in most parts of the city and other towns.
Dozens of students attended the premier schools in the city centre. School sources said the students attended class but not in uniform. Many students, however, continue to stay away from school.
State police chief Dilbagh Singh sent two videos to journalists, showing traffic and shops operating normally.
Winter is not the only reason for the growing signs of normality. Experts claim fatigue, economic hardship and the apparent acquiescence of some sections of Kashmiri society were the other reasons, while government employees were the first to join their offices in numbers.
Businesses have suffered massive losses over the last 106 days, with experts pegging the loss at around Rs 120 crore a day.
The restoration of Internet connections and prepaid mobile services still remains a fry cry.
Hundreds of people, including top politicians, are still in jail.