Shotgun wife on Samajwadi radar
The proposed move could be a way of helping the BJP more than its dissident MP, sources said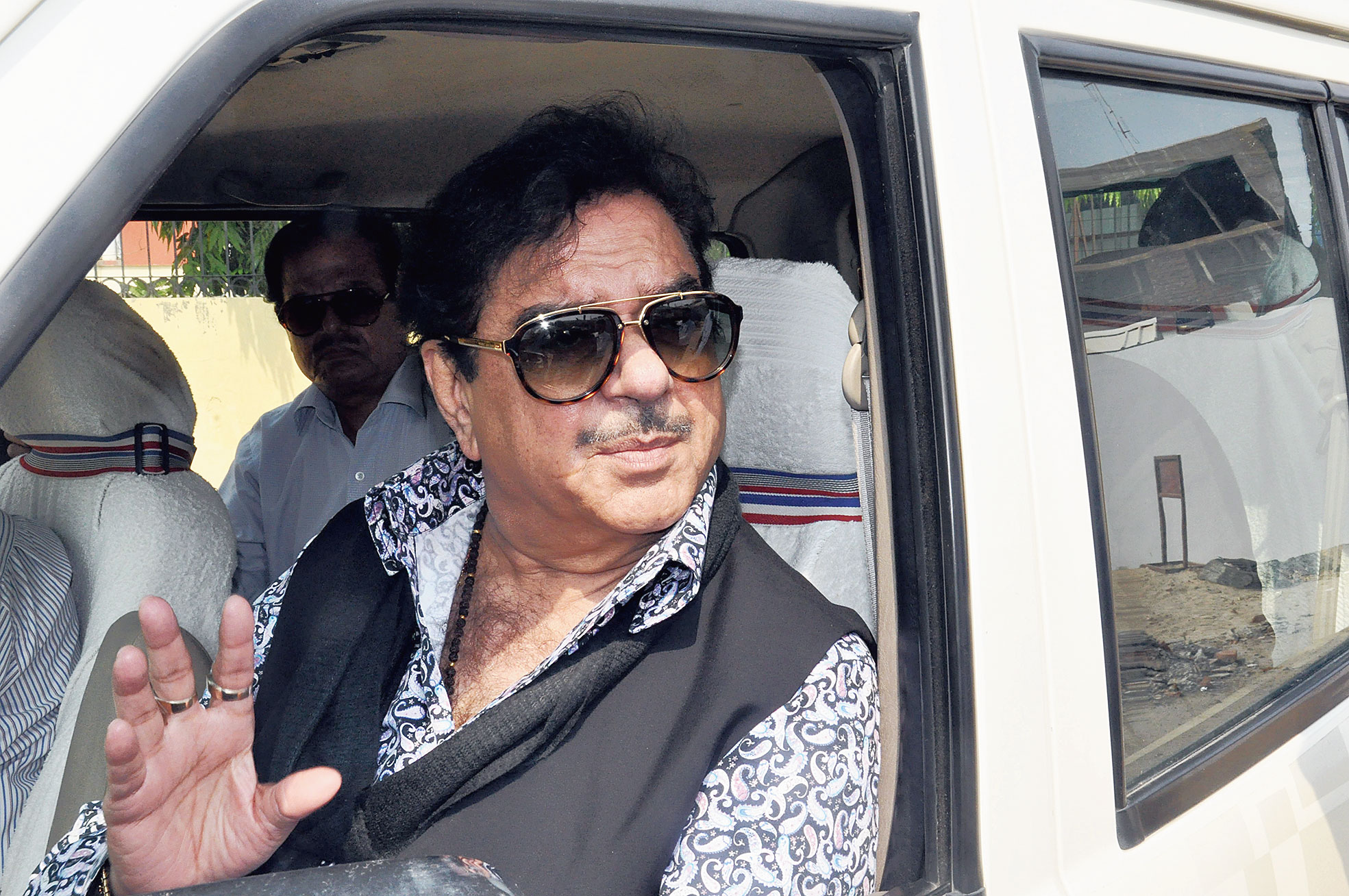 Shatrughan Sinha
Telegraph picture
---
Lucknow
|
Published 24.03.19, 09:01 PM
|
---
The Samajwadi Party is considering fielding Shatrughan Sinha's wife Poonam from the Lucknow seat, party sources said on Sunday, but explained that the proposed move could be a way of helping the BJP more than its dissident MP.
"If it happens, it may be part of a strategy by party patriarch Mulayam Singh Yadav and his son (and Samajwadi president) Akhilesh Yadav to ensure BJP nominee Rajnath Singh's victory from the seat," a Samajwadi senior who wouldn't be quoted said.
"It's been a tradition in the party not to field strong candidates against senior leaders of rival parties, especially the ruling party. If Poonam is fielded, she will divide the anti-BJP vote in Lucknow."
Rajnath, the Union home minister and sitting Lucknow MP, is one of the closest friends of Mulayam, who has been known to tacitly help out the BJP despite his party's official opposition to it.
Shatrughan, the sitting BJP Lok Sabha member from Patna Sahib, has been replaced with Union minister Ravi Shankar Prasad as the party candidate.
A long-time critic of Prime Minister Narendra Modi, "Shotgun" had met Akhilesh with wife Poonam several times in the past three months, setting off speculation.
Although there has been no official word about Poonam's nomination as the Samajwadi candidate from Lucknow, she didn't deny it when reporters questioned her in Patna. "I will not speak on the matter now. You will get to know about it soon," she was quoted as saying.
The Congress is expected to nominate Jitin Prasada, former minister of state, from the Lucknow seat.Earlier, Mulayam had often fielded celebrities — but political rookies — against his "friends" from the BJP as a favour. He pitted actor Raj Babbar (now state Congress president) in 1996 and filmmaker Muzaffar Ali in 1998 against Atal Bihari Vajpayee, and model-actress Nafisa Ali in 2009 against Lalji Tandon.
Before fielding Nafisa, Mulayam had appointed actor Sanjay Dutt as a party general secretary, which set off speculation that he would be contesting from Lucknow.
But Sanjay jettisoned his fledgling political career and returned to Bollywood after campaigning for the Samajwadis for a few weeks, without explaining the change of heart.