Centre joins Bihar-Maharashtra slugfest
Shiv Sena sees 'harass' plot in Sushant Singh Rajput case
What had earlier appeared to be a slugfest between two state governments, Maharashtra and Bihar, has now turned into a triangular affair with the Centre seeking to take control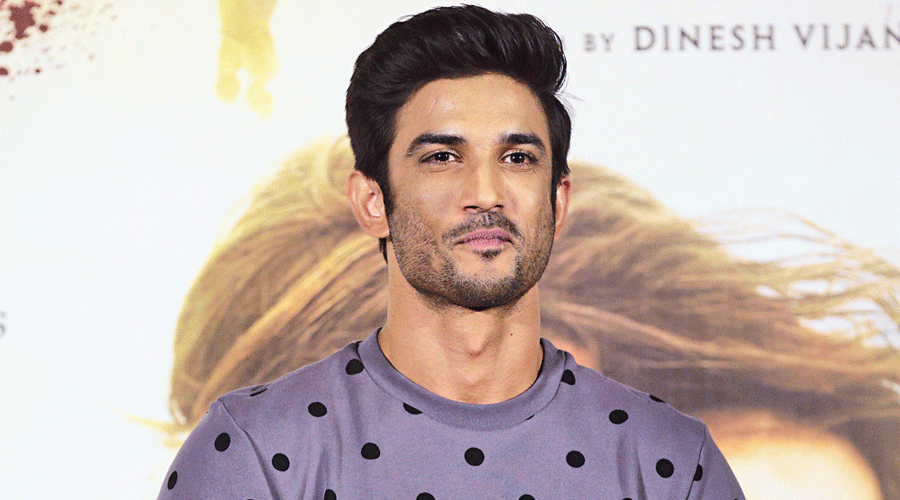 ---
---
Rarely has the death of a movie star stirred sections of the political class like Sushant Singh Rajput's. What had earlier appeared to be a slugfest between two state governments, Maharashtra and Bihar, has now turned into a triangular affair with the central government seeking to take control.
Many believe that soon the matter would become a direct clash between the central government and Maharashtra, where political developments late last year left the BJP wounded like never before.
The Modi government's keen interest in incidents surrounding the young actor's death, which by all available evidence seems a case of suicide, was evident in the swiftness with which a CBI probe was ordered. The Centre has already deputed the Enforcement Directorate, an agency tasked to fight economic crimes.
On Friday, the Centre petitioned the Supreme Court to become a party in the plea of Rhea Chakraborty, actress and Sushant's rumoured girlfriend, seeking the transfer to Mumbai of an FIR lodged by the deceased actor's father in Patna.
The Shiv Sena's leader in the Lok Sabha, Vinayak Raut, on Sunday alleged a "clear political motive" in the way the Bihar government and the Centre have been dealing with the Sushant case.
"There is definitely an attempt to harass the Uddhav Thackeray government. The central government is trying to misuse its powers by ordering a CBI probe," Raut told The Telegraph. "Mumbai police have been conducting a detailed inquiry. They should be given time," he added, questioning the haste in ordering a CBI probe without any recommendation from the Maharashtra government.
"Have Bihar police ever acted so promptly on complaints by common people in the state?" he asked.
Raut said the Centre had been trying to harass and "destabilise" Uddhav's government from Day One.
"This (to institute a CBI probe) is a villainous action by the central government. They can't digest the fact that they lost power in Maharashtra," another Sena MP, Arvind Sawant, said.
Shiv Sena mouthpiece Saamana on Sunday alleged a "conspiracy against the Maharashtra government".
The BJP had initially played from the sidelines as political ally and Bihar chief minister Nitish Kumar moved fast in Patna. Bihar police lodged an FIR and rushed officers to Mumbai to launch a probe. After a face-off with Mumbai police over jurisdiction, Nitish recommended the transfer of the Patna FIR to the CBI. The Centre, without wasting any time, accepted the suggestion.