Letter to PM Narendra Modi against FIR
'Is the Naya Bharat that you wish to create one where citizens shall not be heard and their concerns not addressed?'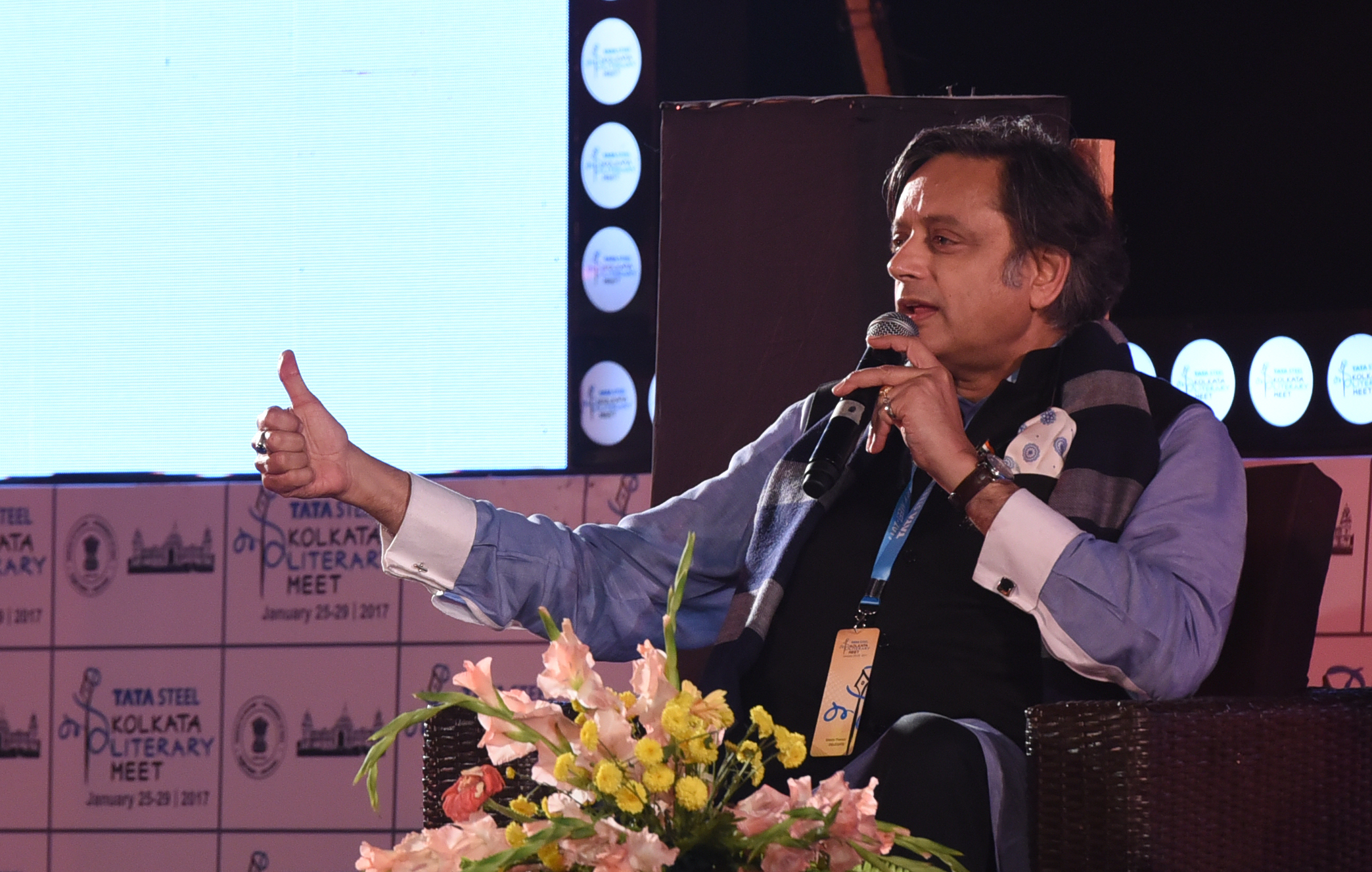 Shashi Tharoor wrote: "As citizens of India we hope that every one of us can fearlessly bring to your notice issues of national importance, so that you can take the lead to address them. We would like to believe that you too would support the right to freedom of expression…."
Telegraph file picture
---
New Delhi
|
Published 08.10.19, 06:39 PM
|
---
Congress MP Shashi Tharoor on Tuesday wrote to Prime Minister Narendra Modi against the harassment of 49 public personalities who had opposed lynching, and asked fellow citizens to send similar letters to Modi asserting the constitutional value of democratic dissent.
Urging the Prime Minister to take a public stand welcoming dissent and assure the nation of his commitment to uphold freedom of expression, Tharoor wrote: "Since when has writing a letter of concern to the elected leader of the country — who is responsible for the welfare of each of its citizens irrespective of their caste, creed, gender, religion, or political opinion — become the trigger for an FIR?"
An FIR was filed last week charging the 49, including Adoor Gopalakrishnan, Ramachandra Guha, Soumitra Chatterjee and Aparna Sen, with sedition for a letter they wrote to Modi in July voicing concern over growing incidents of mob lynching.
Tharoor continued: "In the Naya Bharat that you promised the nation, are FIRs going to be filed every time a citizen is critical of the government or its policies? Is the Naya Bharat that you wish to create one where citizens shall not be heard and their concerns not addressed? Is the Naya Bharat that you envision one where all parties and individuals disagreeing with the ruling majority will be outlawed and treated as enemies of the state? Is the Naya Bharat that you proclaim one where journalists are arrested for exposing failures of governance?"
Tharoor reminded Modi of a speech before the US Congress in 2016, in which he had called the Constitution a "holy book" and said "…freedom of faith, speech... and equality of all citizens, regardless of background, are enshrined as fundamental rights".
Tharoor wrote: "As citizens of India we hope that every one of us can fearlessly bring to your notice issues of national importance, so that you can take the lead to address them. We would like to believe that you too would support the right to freedom of expression…."
Open letter
Over 180 members of the cultural community, including actor Naseeruddin Shah, cinematographer Anand Pradhan, historian Romila Thapar and activist Harsh Mander, condemned the FIR in an open letter to the Prime Minister issued on Monday.
"An FIR has been lodged against 49 of our colleagues in the cultural community, simply because they performed their duty as respected members of civil society. They wrote an open letter to the Prime Minister, expressing concern about mob lynching in our country. Can this be called an act of sedition?" the letter asked.
"All of us, as members of the Indian cultural community, as citizens of conscience, condemn such harassment. We do more: we endorse every word of the letter our colleagues wrote to the Prime Minister."
The letter added: "This is why more of us will speak every day. Against mob lynching. Against the silencing of people's voices. Against the misuse of courts to harass citizens."