Supreme Court upholds axe on 38 employees of Bharat Coking Coal
The apex court cited illegal employment 35 years ago in connivance with company officials although they were not enlisted with the state's employment exchange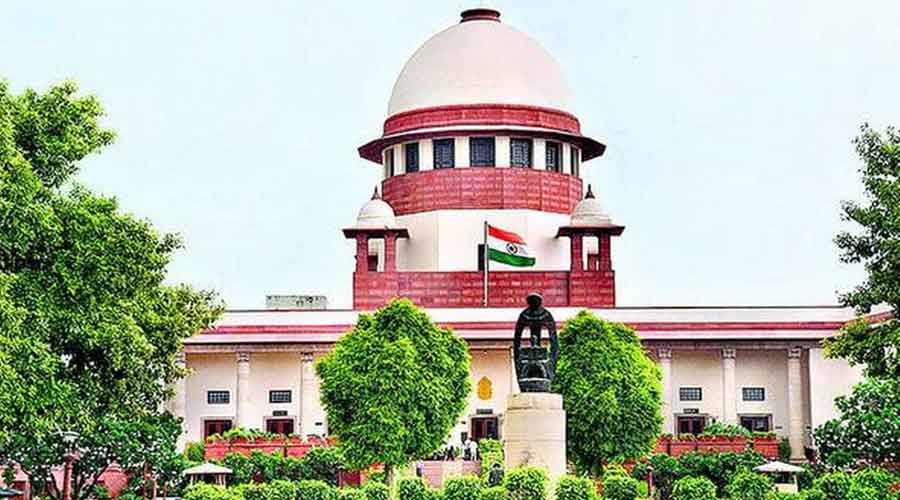 Supreme Court of India
File picture
---
Published 11.09.21, 01:56 AM
|
---
The Supreme Court has upheld the dismissal of 38 employees of the public sector Bharat Coking Coal Ltd in Jharkhand for getting the jobs illegally 35 years ago in connivance with company officials although they were not enlisted with the state's employment exchange.
The court said "fraudulent practices cannot be countenanced" and such beneficiaries must be "prevented from enjoying the fruits of their ill-gotten advantage."
The 38 employees had been recruited as miners and loaders in 1986 but years later an internal probe by the BCCL revealed that they had got in although they had not been recommended by the employment exchange, a must to get government jobs.
A BCCL personnel manager and a clerk had been sacked for illegally recruiting the 38 employees, a charge the workmen accepted in court during the long legal process.
"Fraudulent practice to gain public employment cannot be countenanced to be permitted by a court of law. The workmen here, having hoodwinked the government undertaking in a fraudulent manner, must be prevented from enjoying the fruits of their ill-gotten advantage," a Supreme Court bench of Justices Sanjay Kishan Kaul and Hrishikesh Roy said in its judgment.
The Supreme Court allowed an appeal by the PSU challenging the 2016 order of a division bench of Jharkhand High Court reinstating the 38 employees with 50 per cent back wages. The bench had upheld the 2005 order of an industrial tribunal, which the staffers had approached through labour unions.
The high court division bench had overturned a single-bench order setting aside the tribunal verdict.