Rs 20000cr sought for rural job scheme
The scheme has emerged a major option for villagers amid the job crisis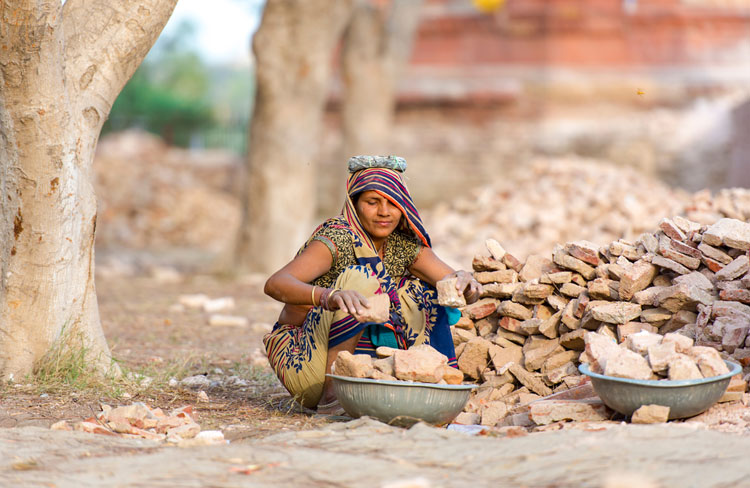 Households with job cards under the scheme have secured an average 35 days of employment in the first six months this year
(Shutterstock)
---
New Delhi
|
Published 09.10.19, 11:27 PM
|
---
The rural development ministry has sought an additional Rs 20,000 crore from the finance ministry to meet the increased demand for work under the rural employment guarantee scheme, which has emerged a major option for villagers amid the job crisis.
Data displayed on the Mahatma Gandhi National Rural Employment Guarantee Act website show that the first six months of this financial year generated person-days of 140 crore against a projected labour demand of 258 crore person-days for the entire fiscal.
Households with job cards under the scheme have secured an average 35 days of employment in the first six months this year. The scheme provides for up to 100 days' paid, unskilled labour a year to every rural household.
In the previous financial year, the job scheme generated 268 crore person-days against a projected 256 crore person-days. The average employment per family was 51 days.
In 2017-18, the scheme generated 234 crore person-days of work, providing an average employment of 46 days to households. Nearly nine crore families have job cards under the programme.
In the budget for this financial year, the government allocated Rs 60,000 crore for the programme, the highest so far. Finance minister Nirmala Sitharaman had told Parliament that the government would provide additional funds for the demand-driven scheme, if necessary.
An expenditure review by the rural development ministry has found that of the Rs 60,000 crore allocated, only about Rs 12,000 crore was available at the end of September, halfway through the financial year. Demand for work under the scheme peaks during summer, when not much farming goes on.
Two officials said the Rs 20,000 crore sought by the rural development ministry was an initial estimate, and it would be reviewed around January depending on the level of demand for work.
Last year, the finance ministry had allocated Rs 55,000 crore for the scheme. The rural development ministry later sought an additional Rs 21,000 crore but the finance ministry released only Rs 6,000 crore, which hamstrung wage payments.
Social activist Nikhil Dey, who works with villagers in Rajasthan on the problems they face, said there should not be any cap on funding for the scheme.
"It's not a scheme that can be tied to a budget or the already allocated funds. The law says that every family can demand up to 100 days' work and the local administration has to provide it," Dey said.