Rs 1,000-crore 'Dolo freebies' for doctors to promote brands
Justice Chandrachud says he himself had been prescribed the medicine when he had Covid-19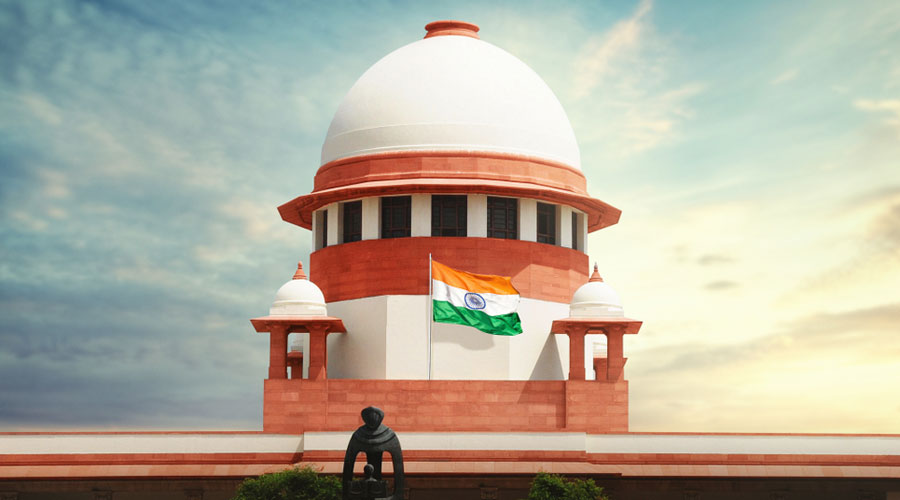 Supreme Court.
File photo
---
New Delhi
|
Published 19.08.22, 04:18 AM
|
---
A nationwide body of medical representatives on Thursday told the Supreme Court that the drug company that produces Dolo, the 650mg version of a paracetamol pill, had spent Rs 1,000 crore in freebies for doctors to promote its brands.
The Federation of Medical Representatives of India (FMRAI) cited Dolo as an example during a hearing on its petition to the court seeking central government action to curb what the federation described as unethical marketing practices by the pharmaceutical industry.
Senior advocate Sanjay Parikh, who represented the FMRAI, told the bench of Justices D.Y. Chandrachud and A.S. Bopanna that the Central Board of Direct Taxes (CBDT) had accused Dolo's producer of distributing freebies worth Rs 1,000 crore.
Anecdotal accounts and sales data suggest that Dolo sales surged through the Covid-19 pandemic, doctors and experts tracking pharmaceutical sales have said.
Justice Chandrachud said he himself had been prescribed the medicine when he had Covid-19. "This is not music to my ears. I was also asked to have the same when I had Covid-19. This is a serious issue and matter," he said.
The court has asked the Centre to respond to the petition within 10 days.
The CBDT had on July 13 this year said its investigation of the Bangalore-based drug company had indicated that the firm had been debiting in its books of accounts unallowable expenses relating to freebies to doctors under the head "sales and promotion".
"These freebies included travel expenses, perquisites and gifts to doctors and medical professionals for promoting the group's products under heads listed as promotion, seminars, symposiums, and medical advisories," the CBDT had said, accusing the company of adopting unethical promotional practices.
Parikh told The Telegraph he had cited Dolo "only as a recent example to flag longstanding concerns about unethical marketing practices by pharmaceutical companies".
Sections of doctors in India have for long expressed concern that unethical marketing practices aimed at nudging doctors into prescribing specific drug formulations could expose patients to additional costs or additional risks or both.
A 2009 code of ethics that binds doctors prohibits them from accepting industry freebies. And in 2012 the CBDT had declared that doctors who accept gifts from companies should declare the equivalent value as income and companies should reveal such expenditure in their accounts.
But patients' rights advocates, doctors and even some pharmaceutical industry insiders say the practice of industry largesse on doctors has continued amid what they describe as government unwillingness to crack down on the practice.
The Union department of pharmaceuticals had proposed in 2015 a Uniform Code of Pharmaceuticals Marketing Practices as a voluntary code for the industry and said the government may consider making it statutory if it is found not to be effectively implemented.
A nationwide network of doctors had in 2017 written to the Centre urging mandatory curbs on such practices through a code of ethical marketing.
The FMRAI petition has sought central government action leading to a statutory code of ethical marketing practices with penal consequences to curb what the federation has described as recurrent unethical practices with detrimental consequences to patients.
"The voluntary code has had little impact — unethical practices continue, as shown by the CBDT observations relating to the company making Dolo," said Amitava Guha, who is associated with the FMRAI and was among those in court on Thursday. "We're asking for statutory provisions and punishments for any violations," he said.