Rider on turncoats
Defectors winning the by-elections to be appointed ministers, rest to function as 'ordinary party workers'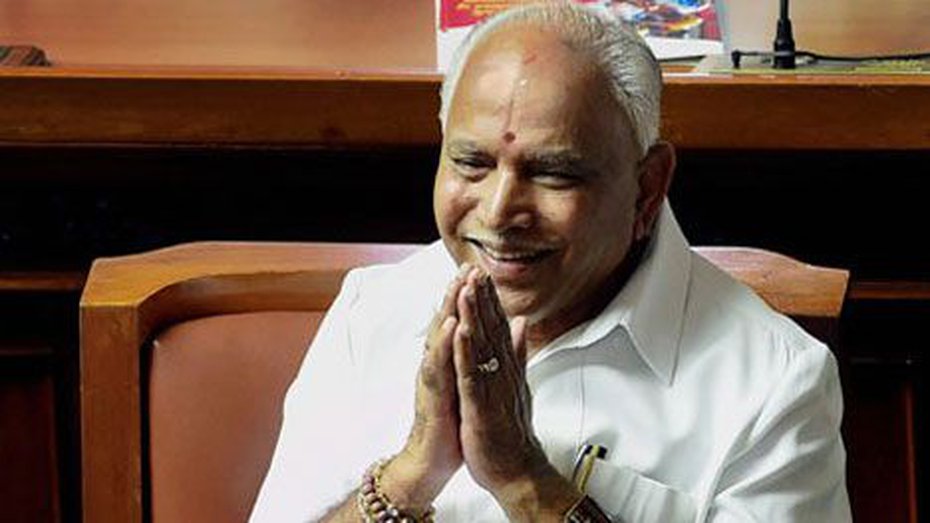 All those among the 17 who fail to be re-elected to the Assembly would be sent to the legislative council: B.S. Yediyurappa
(Telegraph file picture)
---
Bangalore
|
Published 08.12.19, 10:01 PM
|
---
Some of the Congress-JDS defectors who helped bring the BJP to power in Karnataka last July might find themselves left in the lurch, with the ruling party having second thoughts about accommodating them in high places if they lose the by-elections.
Rural development and panchayati raj minister K.S. Eshwarappa has declared that while all the defectors who win the December 5 by-elections would be appointed ministers, the rest would have to function as "ordinary party workers".
The by-election results are to be announced on Monday.
Of the 17 Congress and Janata Dal Secular MLAs who had defected to the BJP, 13 have been fielded in the 15 by-elections. Two have been left out to accommodate long-time loyalists while the constituencies of the other two are enmeshed in a court case.
Chief minister B.S. Yediyurappa, widely seen as the architect of the Congress-JDS rebellion, had said that all those among the 17 who failed to be re-elected to the Assembly would be sent to the legislative council.
But Eshwarappa, a powerful leader and a former state unit president, signalled a rethink on Friday."All those who win will be made ministers. But there is no option of making them ministers if they lose the by-elections," he said.
A senior BJP leader said there was nothing surprising in what Eshwarappa had said.
"We had promised them ministry berths if they won the by-elections. Since there are too many candidates for cabinet posts, it would be difficult to accommodate them if they lose," he said.
"How many of them can we send to the legislative council, ignoring the old-timers? I hope they understand the situation."
He said the by-election losers would not be considered even for top positions in the various state boards and corporations.
"We laud all 17 of them for resigning and supporting us. But that doesn't mean we can overlook those who have worked for the party for decades," he added.
No reactions could be obtained from the defectors, who have opted to lie low since Eshwarappa's statement. Their leaders and spokesmen A.H. Vishwanath, K. Sudhakar and M.T.B. Nagaraj did not answer calls.
Former state Congress vice-president K.E. Radhakrishna told this newspaper: "This was expected since the BJP never keeps its word to anyone."
He reaffirmed the party stand that the Congress would never welcome its 14 rebels back. The JDS has the same stand on its three rebels.
"Our doors are permanently shut for them. We don't care what happens to those who lose the by-elections," Radhakrishna said.