Remission hope for people with type-2 diabetes
A guideline from four societies suggest that diabetes remission may be declared when the value of HbA1c is below 6.5 at least three months after stopping medicines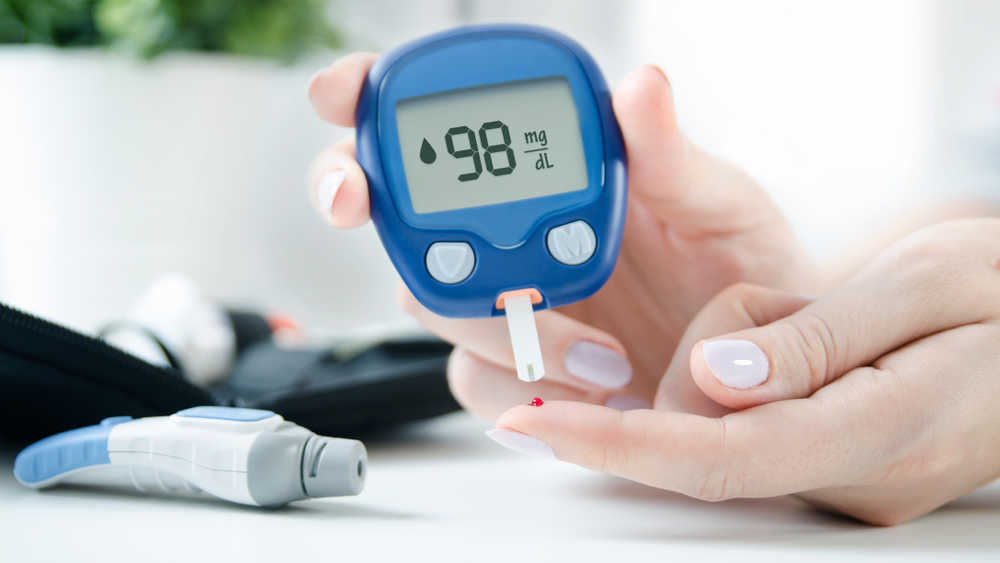 ---
New Delhi
|
Published 31.08.21, 01:40 AM
|
---
People with type-2 diabetes who sustain normal blood sugar for three months or longer without medicines should be considered "in remission", four international medical societies said on Monday, setting guidelines for a disorder traditionally earmarked for perpetual treatment.
"Remission" is a term used to describe the reduction or disappearance of signs and symptoms.
A consensus statement from the societies has suggested that diabetes remission may be declared when the value of a blood test parameter called HbA1c that measures the average blood sugar is below 6.5 at least three months after stopping medicines.
The statement comes amid the use of three terms — cure, reversal and remission — to describe type-2 diabetes patients who have achieved a disease-free status without taking medicines for significant periods.
"Diabetes remission is the most appropriate term," the Endocrine Society, the European Association for the Study of Diabetes, Diabetes UK, and the American Diabetes Association said.
The statement pencilled by a 12-member panel of experts has said that remission "strikes an appropriate balance", noting that diabetes may not always be active and progressive and yet implying that a notable improvement may not be permanent.
People in type-2 diabetes remission would need to take steps to forestall a relapse by monitoring themselves regularly and being prepared to start medications if sugar levels rise, the panel said.
It said the testing of HbA1c to document remission should be performed just before an intervention, and no sooner than three months after initiation of the intervention or the withdrawal of glucose-lowering pharmacotherapy.
Instead of HbA1c, fasting glucose levels less than 126mg/dl may also be used as an alternative criterion to declare remission, the panel said. HbA1c or blood glucose testing should be done at least yearly to determine the long-term maintenance of remission.
Multiple studies and clinical observations over the past five years have suggested that some diabetes patients may reverse the disease and move into long-term remission through drastic weight loss and other lifestyle-linked changes.
Among the most cited of such studies are a series by Roy Taylor at the University of Newcastle and his colleagues in the UK who have shown that patients who lose 12kg to 15kg through well-designed diet control can achieve diabetes remission.
Doctors in India too have documented diabetes remission. "We see remissions typically in young patients, or those recently diagnosed with diabetes and those who are able to lose significant weight," said Ambrish Mithal, a senior endocrinologist at Max Hospital in New Delhi.
One of Mithal's patients who had an HbA1c value over 9 in April this year had a value of less than 6 last week. "We know this is reversal, but we don't know yet how long it will last," Mithal said.
Diabetologists say the duration of remission needs to be tracked. Clinical experience suggests that people find it hard to stick to low-calorie diets for long periods and this makes most people regain lost weight within years.
In Mumbai, endocrinologist Shashank Joshi and his colleagues are conducting a clinical trial to document diabetes remission through a regimen that combines lifestyle changes with an artificial intelligence software programme that seeks to tailor those changes to individuals.
"The regimen includes eating less, eating right and eating on time, among other interventions," Joshi said. Clinical observations have indicated that diabetes is reversible in its early years.