Recoveries higher than active cases
Central health teams to help 10 hard-hit cities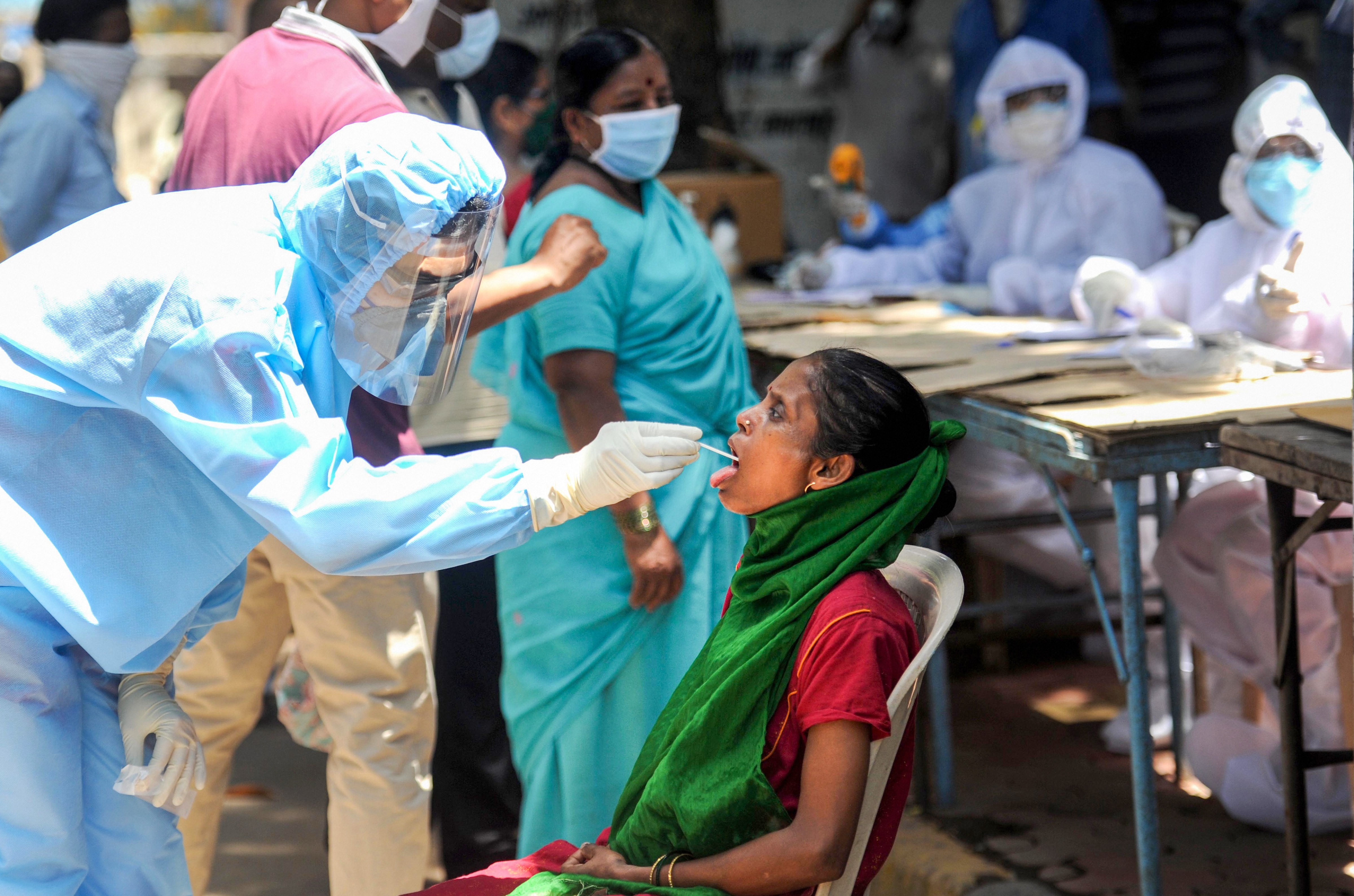 ---
---
India's number of patients who have recovered from the coronavirus disease after a confirmed diagnosis has for the first time exceeded those still under medical supervision, the Union health ministry said on Wednesday amid a still growing epidemic.
The number of recovered patients has increased to 135,205, while 133,632 patients are under medical supervision, the ministry said, while also announcing that it would depute central public health teams to provide technical support and handhold local authorities in 10 hard-hit cities.
The central teams will visit Mumbai, Ahmedabad, Chennai, Delhi, Calcutta and Bangalore within a week to review public health measures there, the ministry said while rising coronavirus counts are increasing pressures on health infrastructures in the worst-affected Mumbai and Delhi.
Health authorities recorded 9,548 new Covid-19 cases on Wednesday, raising the total number of patients to 276,583, among whom 7,745 have died. Epidemiologists and infectious disease experts have predicted that India's epidemic will continue to grow for weeks or months before peaking.
India now has the fourth largest number of active cases after the US, which has more than one million active cases, Brazil (over 370,000), and Russia (over 230,000).
India's current "doubling time" is around 18 days — under the current growth rate, the total cases could exceed 550,000 within three weeks.
A model tracking the epidemic on a day-to-day basis prepared by scientists at the Institute of Mathematical Sciences, Chennai, had calculated last week that the epidemic continues to advance along an exponential growth pattern with the number of active patients expected to reach between 300,000 and 400,000 by the end of June.
The Centre and state governments have over the past two months expanded the available health infrastructure through dedicated Covid-19 facilities.
The health ministry said on Tuesday these dedicated hospitals now have more than 300,000 isolation beds, 120,000 oxygen-supported beds, 32,000 intensive care unit beds and 21,494 ventilators. The Centre has also ordered 60,848 more ventilators.
Data released by the health ministry last month suggest that only around 3 per cent of patients require intensive care unit facilities, around 3 per cent need oxygen support, and 0.45 per cent require ventilator support.