Inter-faith love stories, told in the age of love jihad lie
Real-life accounts uploaded on Instagram to stand up to bigots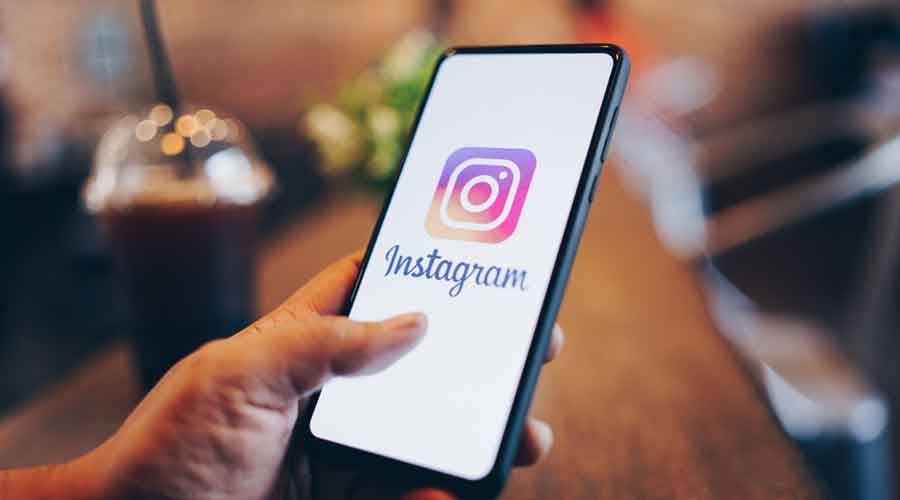 The ILP, started by the Mumbai-based Venkatraman and Bangaloreans Priya Ramani and Samar Halarnkar, now has 25 posts — pictures with stories of inter-community couples — with a new post added every morning
Shutterstock
---
New Delhi
|
Published 23.11.20, 02:25 AM
|
---
When trolls last month forced jewellery brand Tanishq to withdraw an ad that showed a Hindu woman's baby shower being organised by her Muslim in-laws, Niloufer Venkatraman and two fellow journalists decided that enough was enough.
As a statement against bigots who oppose interfaith marriages, Venkatraman uploaded the story of her parents —  a Zoroastrian and a Hindu —  along with three photos of the couple on Instagram's @IndiaLoveProject (ILP) handle.
The ILP, started by the Mumbai-based Venkatraman and Bangaloreans Priya Ramani and Samar Halarnkar, now has 25 posts — pictures with stories of inter-community couples — with a new post added every morning.
Below each post are comments about similar love stories of couples from different castes and religions.
Less than four weeks after it was launched, the ILP already has 10,900 followers. It has thrived at a time three BJP-ruled states have announced plans for legal regulations against "love jihad" — or marriages between Muslim men and Hindu women.
Such marriages, according to the "love jihad" theory, reflect a ploy to convert Hindu women to Islam and radicalise them to boost terrorist ranks.
The slur flourishes despite junior Union home minister G. Kishan Reddy telling Parliament in February that no case of "love jihad" had been reported by the central investigative agencies.
Venkatraman told The Telegraph over email: "What prompted this project was that we're increasingly hearing that relationships follow a pattern of endogamy and strictly adhere to traditional norms. Anyone that chooses outside that convention is increasingly being condemned. We want to support people's choices."
She added: "What we're saying here at ILP is that there are multiple realities of families and relationships and they are not new. We are telling many kinds of stories (including the one of my parents) that are from over 50 years ago. India is a diverse place and at ILP we want to say that cultural difference is to be cherished not scorned.
"People are sharing their real-life stories of cultural integration, so anyone opposing this will basically be denying the reality of these people's existence. You would have to be quite delusional to do that.
"We offspring of interfaith marriages exist, we've gone on to marry people of religions that are different even from those of our parents. Hopefully through ILP's stories, people who've been sitting on the fence about such issues will step over towards more inclusiveness and acceptance."
While the founders of the handle had for over a year been mulling over a way to counter bigotry against interfaith unions, Tanishq's capitulation was the trigger.
Ramani said: "After the Titan episode we decided to be millennial in our approach and just launched on Instagram instead of waiting to build the perfect home for our dream project. My inspiration, as far as Instagram goes, is my niece Tara Anand @taraanandart who once launched I Am Like Other Girls, an instagram project about womanhood and solidarity."
Tanishq, owned by the Tamil Nadu government and Tata joint venture Titan, this month withdrew another ad in which actress Sayani Gupta said: "I don't think anyone should light any firecrackers (for Diwali)…."
The company faced trolling and boycott calls. BJP national general secretary C.T. Ravi tweeted: "Why should anyone advice (sic) Hindus how to celebrate our festivals?"
Ahead of Diwali, however, the National Green Tribunal banned the use of fireworks in the National Capital Region as an anti-pollution measure.
Ramani said: "At least 100 people have written to say they want to send their stories. Some of them have already sent us their stories and pictures. I don't think we are going to run out of stories any time soon.
"My favourite query, which will hopefully soon be a story, was, 'Can I send you the story of my grandparents…. My grandfather, a 22-year-old Khoja Muslim boy, the only child of a surgeon, married my grandmother, a Hindu widow, 10 years his senior. They had an incredible life together'."
Ramani added: "While most of the stories you see now are interfaith love stories, we are also hoping to feature lots of inter-caste and LGBTQ love stories in the coming weeks."
Halarnkar said: "Our criteria are that they (the characters of the stories) are not anonymous, ideally should not have converted (although this is not a hard and fast rule) to a partner's faith and basically have a good story to tell…. We are currently not regulating comments."
Trolling has so far been minimal.
Halarnkar said that on November 9, "…some incoherent trolls appeared to have discovered us, mostly demanding to know why we don't have stories of Muslim women marrying Hindu men -- which we have of course!"
These include well-known couples like author Salma Siddiqui who left her Muslim husband to marry Krishan Chander, an author she admired and who was two decades her senior.
Halarnkar added: "We intend this to be an online — and later, maybe offline — community that can offer inter-faith couples legal, psychological and other advice and support. We have already had a few requests from couples struggling with inter-faith relationships and we have connected a couple to counsellors."
The project hosted an online discussion on November 7 with Lata Singh, a Rajput woman who had to flee to Jaipur from Farrukhabad, Uttar Pradesh, to marry Brahma Nand Gupta, a Bania.
The couple had to fight a false case lodged by Singh's brothers accusing Gupta of abducting her, until the Supreme Court ruled in their favour in 2006 and said: "Inter-caste marriages are in fact in the national interest as they will result in destroying the caste system."