Gehlot: 'Love jihad' a term coined by BJP to promote communal disharmony
Marriage is a personal decision, says Rajasthan chief minister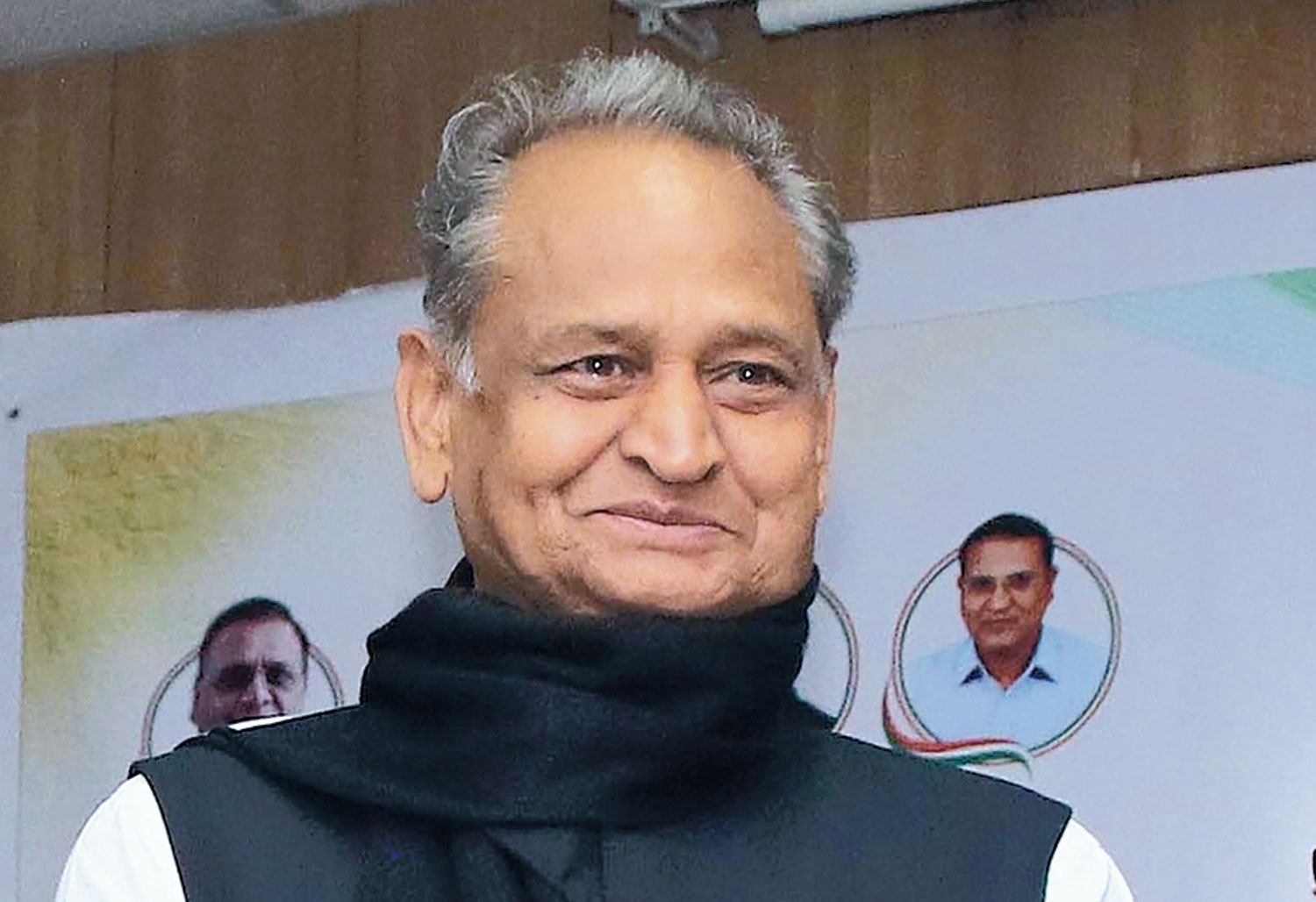 ---
Jaipur
|
Published 20.11.20, 05:20 PM
|
---
Rajasthan Chief Minister Ashok Gehlot lashed out at the Bharatiya Janata Party on Friday saying that "love jihad" is a term coined by the party to divide the nation and hamper its communal harmony.
Marriage is a personal affair and it is completely unconstitutional to bring a law to curb it, he said, adding that it will not stand the scrutiny by any court of law.
"Jihad has no place in love. They are creating an environment in the nation where consenting adults would be at the mercy of state power. Marriage is a personal decision and they are putting curbs on it which is like snatching away the personal liberty," the CM tweeted.
"It seems a ploy to disrupt communal harmony, fuel social conflict and disregard constitutional provisions like the state not discriminating against citizens on any ground," Gehlot wrote in another tweet.
His remarks come amid the announcements made by the BJP-led governments of Uttar Pradesh, Haryana and Madhya Pradesh about bringing in a law against love jihad. The term refers to the allegations that women are being converted to islam in the name of love and marriage.
Reacting to his statement, BJP state president Satish Poonia said, "It is hard to believe that the chief minister will get so rattled by the plight of the Congress nationwide. We all know that marriage in the tradition of India is a religious and socially recognised rite, and is not limited only to freedom of the individual."
On Tuesday, Haryana Home Minister Anil Vij said that a committee will be set up to draft a "strict law" against love jihad.
"A strict law will be enacted against 'love jihad' in the state. A committee will be constituted to draft this law," he said in a statement issued by the Haryana home department.
The Madhya Pradesh government, too, is working on bringing in a Bill countering the act.
"The Madhya Pradesh government is working on bringing 'Dharma Swatantrya Bill' 2020 in the state assembly with a provision for a five-year rigorous imprisonment for luring a person through fraud and forcing marriage by religious conversion by making it a cognisable and non-bailable offence. Such incidents are on the rise, which you call 'love jihad', state Home Minister Narottam Mishra had told reporters.
Apart from Haryana and Madhya Pradesh, governments in Uttar Pradesh and Karnataka are also mulling over enacting a law against the religious conversion of women in the name of marriage.