Rapes, IndiGo murder pile pressure on Nitish
Opposition in Bihar calls for the chief minister's resignation for his alleged failure to control law and order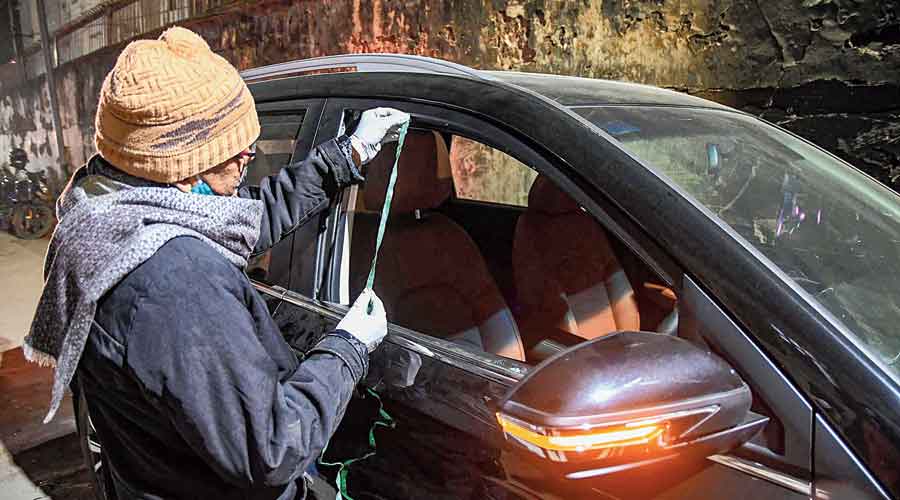 ---
|
Patna
|
Published 14.01.21, 12:44 AM
---
The Opposition in Bihar has called for chief minister Nitish Kumar's resignation for his alleged failure to control law and order after three heinous crimes, including two gang rapes and murders, came to light on Wednesday.
A 17-year-old deaf and mute girl, who had gone to graze her goats in Bihar's Madhubani district, was allegedly held hostage and gang-raped by a few youths on Tuesday afternoon. The miscreants also tried to gouge out her eyes so that she would not be able to identify them.
After she did not return to her village under Harlakhi police station area for hours, anxious family members and villagers started a search and found her lying unconscious, without clothes, in a grassy field.
The girl was admitted to Darbhanga Medical College and Hospital late on Tuesday night. Doctors attending her said both her eyes have been severely damaged, but it was yet to be ascertained whether she had lost her eyesight completely.
"We have registered an FIR and arrested three persons involved in the gang rape. They are the victim's neighbours. Their clothes as well as those worn by the girl have also been recovered. The girl's condition is improving," Madhubani superintendent of police Satya Prakash told The Telegraph.
In another incident, four persons allegedly gang-raped and burnt a minor girl in her house in a village under Sahebganj police station of Saraiyya subdivision in Muzaffarpur district. The accused took her body with them after she died. The victim was alone at her home as her family members had gone out.
The incident took place on January 3, but the police did not register an FIR till January 12 in an alleged attempt to hide the crime despite the appeal and application of the victim's father, who works in Punjab, but returned home on January 5 after learning about it. A few villagers, allegedly with vested interests, were also against the FIR. The incident came to light on Wednesday.
The girl used to stay with her elder sister and grandparents in the village, and was being harassed by a few local youths for around a month. Her mother had passed away a few years ago.
"We have started investigation in the case and detained three persons for interrogation. We are trying to recover the victim's body," Saraiyya sub-divisional police officer Rajesh Kumar Sharma told this newspaper. He also denied the allegation that the police were not giving importance to the case.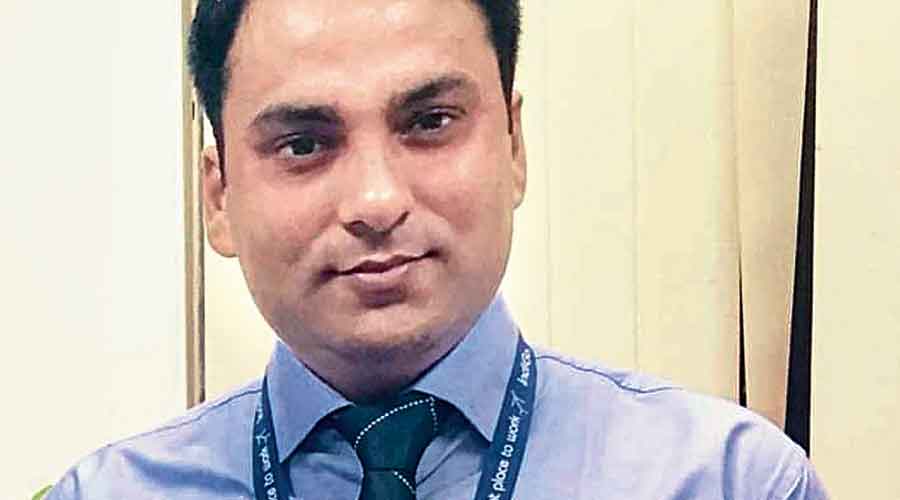 In another incident, an IndiGo airlines station manager at Patna airport, Rupesh Kumar Singh, was shot dead in the basement of his apartment on Tuesday evening. The unidentified miscreants were lying in wait for him and allegedly fired 15 bullets at Rupesh, of which six hit the target.
The police are still trying to ascertain the motive behind the killing. They have formed a special investigation team (SIT) to crack the case.
The three crimes have shocked the people and also provided yet another opportunity to the Opposition to corner the government. It demanded the resignation of chief minister Nitish over his failure to control crime.
"Nitish Kumar is tired and cannot carry forth Bihar. He and his double-engine government do not rest till hundreds of murders, rapes, and extortions take place. Crime has reached its extreme in the state. The chief minister just continues to review law and order at meetings. Prime Minister Narendra Modi should come here and enquire about the poor law and order situation," RJD leader Tejashwi Prasad Yadav said.
Tejashwi said the BJP was trying to wash its hands off the situation despite being in the government by blaming ally Janata Dal United (JDU).
RJD leader Tej Pratap Yadav said: "The king of jungle raj, Nitish Kumar, should resign from the chief minister's post immediately."