Rajan too says demonetisation to blame
The 2 successive shocks of demonetisation and GST had serious impact on growth, former RBI chief says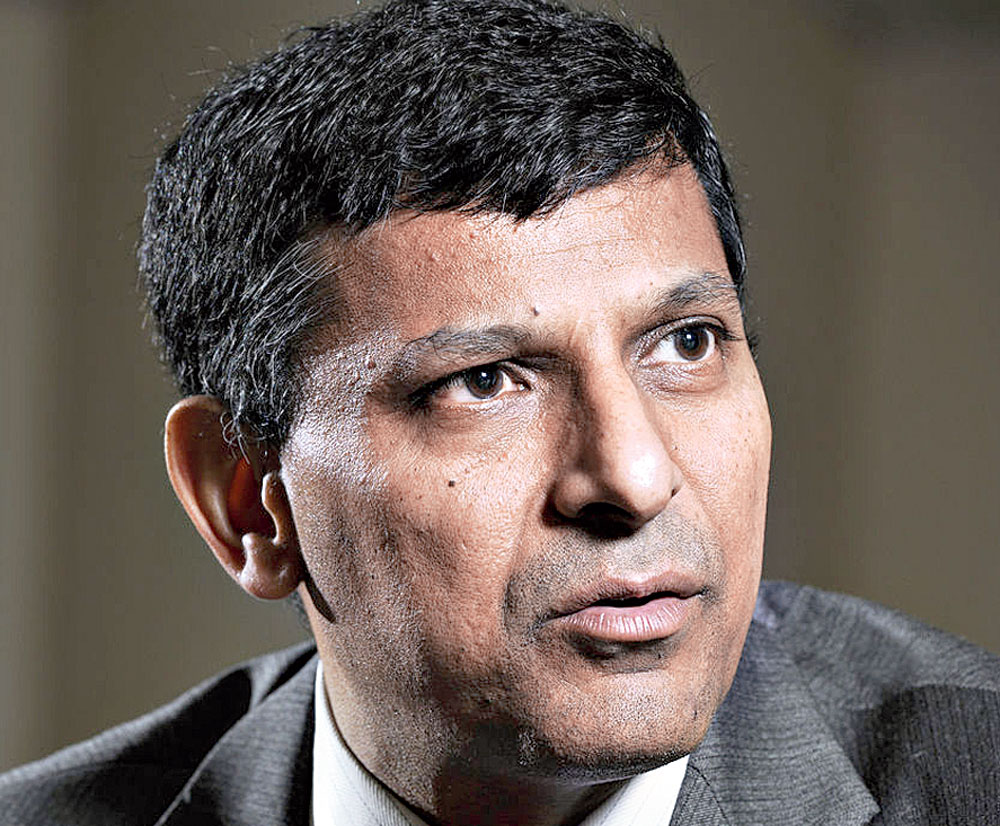 Raghuram Rajan
Telegraph file picture
---
New Delhi
|
Published 10.11.18, 09:44 PM
|
---
Raghuram Rajan believes that the demonetisation and a rushed implementation of the goods and services tax (GST) in June 2017 whipped up headwinds that eventually throttled India's economic growth last year.
The former Reserve Bank of India governor, an acclaimed economist, said the Indian economy was growing rapidly between 2012 and 2016 before it got whacked by the two headwinds.
"What happened in 2017 is that even as the world picked up, India went down. That reflects the fact that these blows (demonetisation and GST) have really been hard blows.… Because of these headwinds we have been held back," Rajan said while delivering the second Bhattacharya Lectureship on the future of India.
"The two successive shocks of demonetisation and the GST had a serious impact on growth in India. Growth has fallen off, interestingly, at a time when growth in the global economy has been peaking up," he said at the University of California, Berkeley.
Rajan's lecture was titled "Is India ready for the 21st century?" and was moderated by Pranab Bardhan, professor of economics at the university.
India's economic growth in 2017-18 fell to 6.7 per cent from 7.1 per cent the previous year. The RBI has projected GDP growth at 7.4 per cent in the current financial year.
Rajan's observations came two days after the second anniversary of the demonetisation, which witnessed a political slugfest. The Modi government has been underscoring that the Indian economy is one of the fastest-growing economies in the world.
Rajan said a growth rate of 7 per cent per year for 25 years was "very, very strong" growth and that, in some sense, this had become the new Hindu rate of growth, which used to be 3.5 per cent.
But, "the reality is that 7 per cent is not enough for the kind of people coming into the labour market and we need jobs for them. So, we need more and cannot be satisfied at this level," he added.
"If we go below 7 per cent, then we must be doing something wrong," Rajan said, flagging the figure as the base on which India has to grow for at least the next 10-15 years.
India, he said, needs to create one million jobs a month for the people joining the labour force.