Rahul reprimands Sam Pitroda after backlash for hua toh hua remark on 1984 anti-Sikh riots
Pitroda's casual remark came at a time when Delhi and Punjab, home to a large number of Sikhs, were still to vote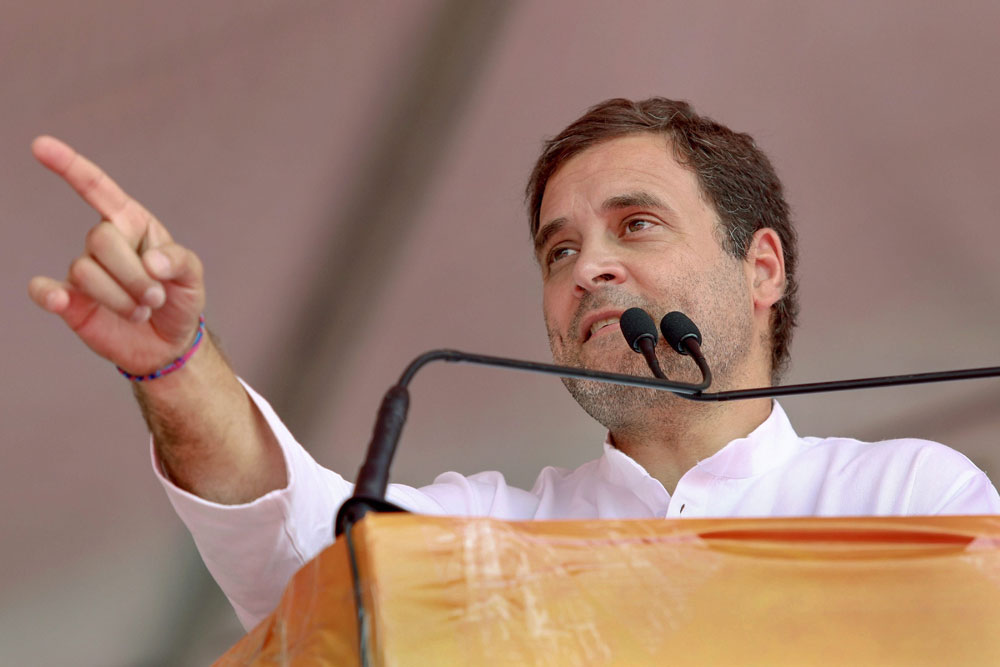 ---
---
Congress president Rahul Gandhi on Monday publicly rebuked party functionary Sam Pitroda, saying he should apologise for his "hua toh hua (whatever happened, happened)" remark about the 1984 anti-Sikh pogrom.
Rahul, who had a few days earlier made similar remarks in an interview, voiced his latest censure at a rally in Punjab, where Pitroda's comment can hurt the Congress during Sunday's election.
"I have come to Punjab and want to say something about what Sam Pitroda said a few days ago about 1984. I called him and said, 'What you said is absolutely wrong. Apologise for this.' I am saying this publicly now," he told the Hoshiarpur meeting.
"I told Pitroda, 'Respect the pain in people's hearts'. The guilty must be punished and will be punished."
At his next rally in the state, at Khanna in Ludhiana, Rahul said: "Pitroda should be ashamed and apologise to the nation."
The crowds at both meetings applauded.
Pitroda was telling an interviewer that Prime Minister Narendra Modi should focus on his performance instead of digging into the past when he responded to a query about the 1984 violence with "hua toh hua".
The BJP, Shiromani Akali Dal and Modi grabbed the opportunity to attack the Congress for "defending genocide". Rahul immediately reprimanded Pitroda, saying the remark was "completely out of line and he should apologise for it". Pitroda did.
Pitroda, a former technocrat who is not a politician, has been giving interviews and making political observations in election season. He was close to Rajiv Gandhi and now heads the Indian Overseas Congress
Although he lives in the US, he has been campaigning in Delhi and is part of the Congress's election management team. He has now been asked to avoid talking to the media.
Pitroda's casual remark about 1984 came at a time when Delhi and Punjab, home to a large number of Sikhs, were still to vote. Delhi voted on May 12 and Punjab will do so on May 19.
Congress leaders in Punjab and Delhi were livid at Pitroda's comment and complained to the central leadership. Punjab chief minister Amarinder Singh was the first to rap Pitroda.
Pitroda travelled to the Golden Temple in Amritsar the day after his controversial remark and hailed the "great religion" of Sikhism, but this wasn't enough to control the political damage. Rahul knows that even a slight shift in voting patterns could cost the Congress several seats.
Several Congress politicians have been accused of involvement in the 1984 violence and have been convicted or are facing trial. The party has expressed regret for the brutality several times. It made Manmohan Singh, a Sikh, the Prime Minister for two successive terms.