Rahul tells Sam Pitroda to apologise for 'hua to hua'
Rahul's intervention and unequivocal message displayed a leadership quality so far not shown by Narendra Modi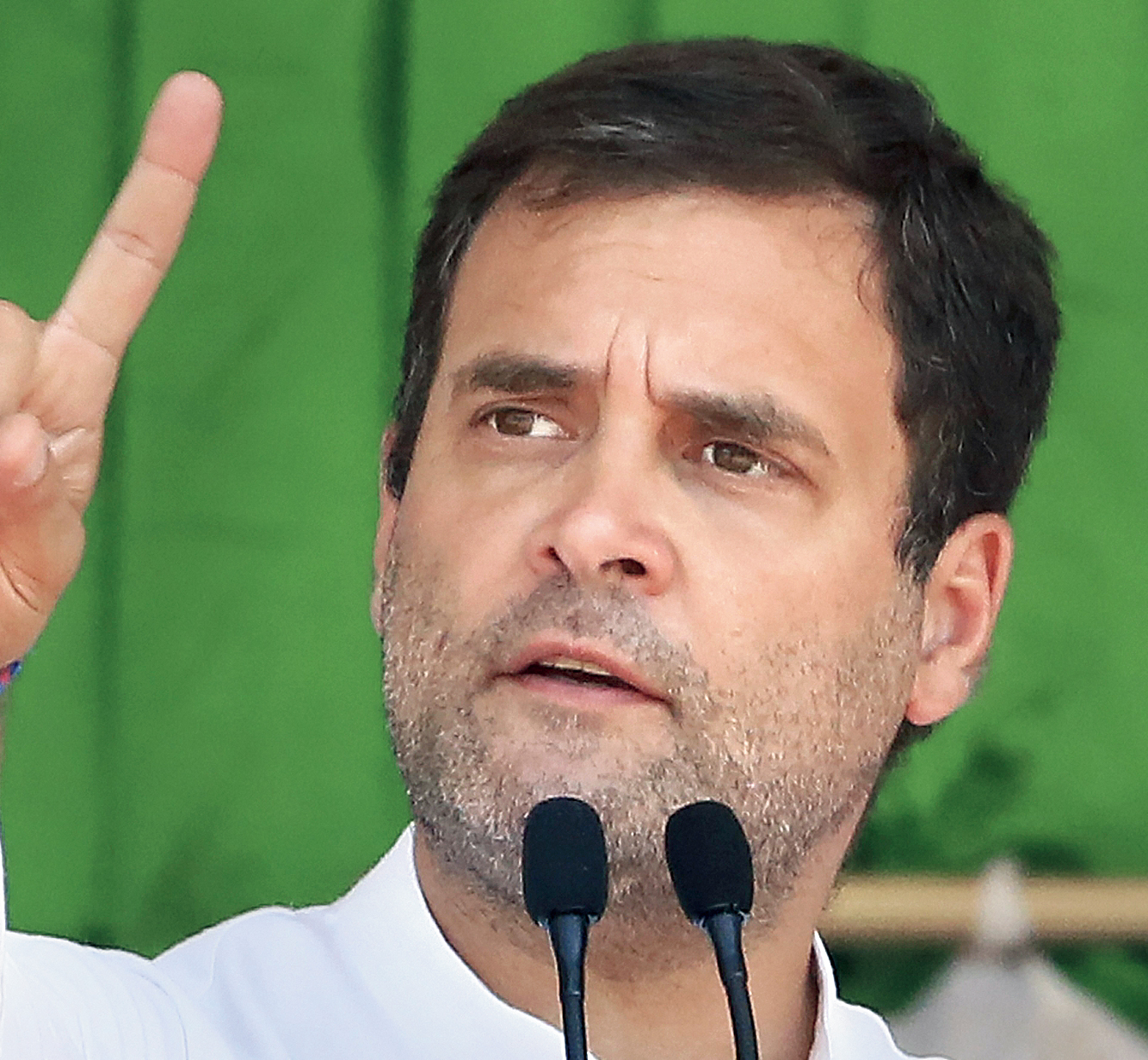 ---
New Delhi
|
Published 11.05.19, 01:34 AM
|
---
Congress president Rahul Gandhi on Wednesday asked Sam Pitroda to apologise for using the phrase "hua to hua (what happened has happened)" in connection with the anti-Sikh riots of 1984.
Rahul's intervention and unequivocal message displayed a leadership quality so far not shown by Prime Minister Narendra Modi and marked an uncommon moment in an election season fraught with rancour and vituperative language. Asked whether he regretted the Gujarat riots, Modi had cited a "puppy" analogy six years ago.
"I think what Sam Pitrodaji said is completely out of line and he should apologise for it," Rahul told the news portal, The Print, hours after Modi made Pitroda's comment a campaign issue.
The controversy broke at a time Delhi and Punjab are heading to elections on May 12 and 19, respectively.
"I think 1984 was a needless tragedy that caused tremendous pain. I think justice has to be done. The people who were responsible for the 1984 tragedy have to be punished," the Congress president said.
Rahul, who was 14 when the riots took place, pointed out that former Prime Minister Manmohan Singh had apologised. "My mother Sonia Gandhiji has apologised. We all have made our position very clear — that 1984 was a terrible tragedy and should never have happened," Rahul said.
"What Mr Sam Pitroda has said is absolutely and completely out of line and is not appreciated. I will be communicating this to him directly. He must apologise for his comment."
By then Pitroda had spoken to reporters, but his statement was not as unequivocal as that of Rahul. Pitroda said his statement was twisted out of context, adding: "If their feelings are hurt, I apologise." 
Rahul's response — and that of Manmohan and Sonia earlier — was in sharp contrast with Modi's on the Gujarat riots of 2002.
Asked in 2013 by Reuters if he regretted what had happened in Gujarat in 2002, Modi had underscored the clean chit given to him by a Supreme Court-appointed special investigation team.
He had added: "Another thing, any person if we are driving a car, we are a driver, and someone else is driving a car and we're sitting behind, even then if a puppy comes under the wheel, will it be painful or not? Of course it is. If I'm a chief minister or not, I'm a human being. If something bad happens anywhere, it is natural to be sad."