Rahul stamp as Gujarat post goes to Hardik
Congress insiders believe that the 26-year old would be groomed for a bigger role in the future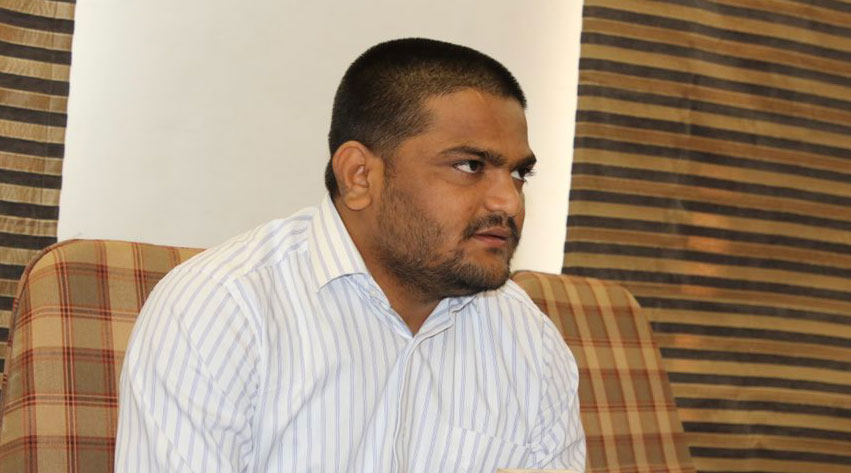 Hardik Patel
Picture: Twitter/@HardikPatel_
---
New Delhi
|
Published 12.07.20, 01:31 AM
|
---
Congress president Sonia Gandhi on Saturday appointed Hardik Patel, who is barely 26, working president of the party's Gujarat unit.
The decision, the harbinger of a generational change, bears the unmistakable stamp of Rahul Gandhi and gives away who is calling the shots in the party.
Hardik was initially being considered for the Youth Congress president's post but the excellent performance of B.V. Srinivas over the past few months changed the mind of the high command.
Most senior leaders in Gujarat hailed the decision although Hardik is seen as "too junior" and a "newcomer" in the party. They told The Telegraph his "cordial approach" and "hard work" will help him overcome the handicap of inexperience.
"Hardik is seen as the most powerful symbol of anti-BJP politics in Gujarat. He has suffered a lot at this young age but showed the grit and resilience for a sustained struggle. Congress leaders respect that," one leader said.
The Congress has also struck a fine balance caste-wise — party president Amit Chavda is an OBC and Hardik a Patidar.
The Patidars, the most dominant community in Gujarat, have traditionally been BJP supporters but the Congress hopes to make deep inroads into that vote-bank through Hardik, the face of the recent Patidar disenchantment with the BJP. Hardik's appeal among the youth is another factor that may help the Congress, which lost the fierce battle in the last Assembly election by a whisker.
One issue that Hardik might face is the BJP government's unbridled hostility towards him. His meetings in the past have been disrupted by force, he has been put in jail multiple times on flimsy charges and was even denied permission to contest the Lok Sabha election in 2019. But this hostility might work both ways, triggering greater mobilisation of Congress workers.
Congress insiders believe Hardik would be groomed for a bigger role in the future and might be promoted to party president in the state before the Assembly election in 2022.