Rahul Harvard jab at Modi govt
Congress leader lists Covid-19, demonetisation and GST as future case studies for failure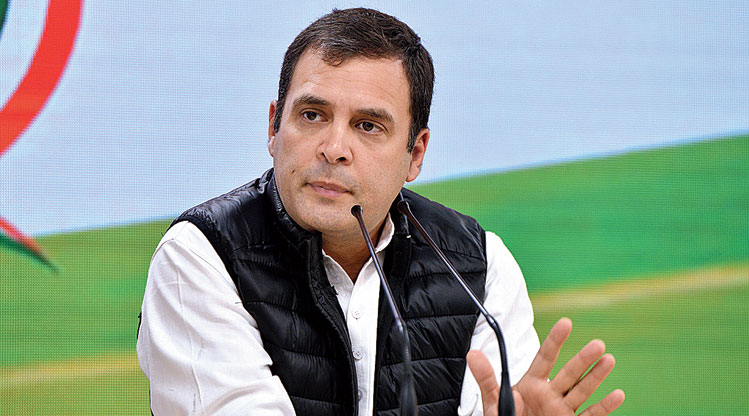 ---
---
Rahul Gandhi kept up his relentless attack on Narendra Modi's performance as Prime Minister, tweeting on Monday: "Future HBS (Harvard Business School) case studies on failure: 1. Covid-19. 2. Demonetisation. 3. GST implementation."
The tweet came with a graphic that showed rising infections in India along with visuals of Modi claiming (in March) that the battle against the coronavirus would be won in 21 days. The Prime Minister's call to people to use "thaali", "taali" "diya" and "mombatti" got pride of place in the illustration.
India now has the third largest number of coronavirus cases in the world — over seven lakh cases — behind the US and Brazil, despite the most prolonged lockdown and accompanying humanitarian crisis.
Demonetisation, announced in 2016 as suddenly as the lockdown, is widely acknowledged as a disaster that played havoc with the Indian economy.
Contrary to Modi's promises, economic growth never picked up after that debilitating shock.
The GST, too, was hurriedly imposed without setting up the requisite infrastructure, triggering chaos in the country that put small businesses in deep trouble for the first few months.
In case of all the three — Covid-19, demonetisation and GST — the Centre's lack of planning was exposed as new circulars changing rules and regulations kept coming out almost on a daily basis.