Protest against Tabrez lynching at Jantar Mantar, 50 other cities
Protesters also held a candlelight vigil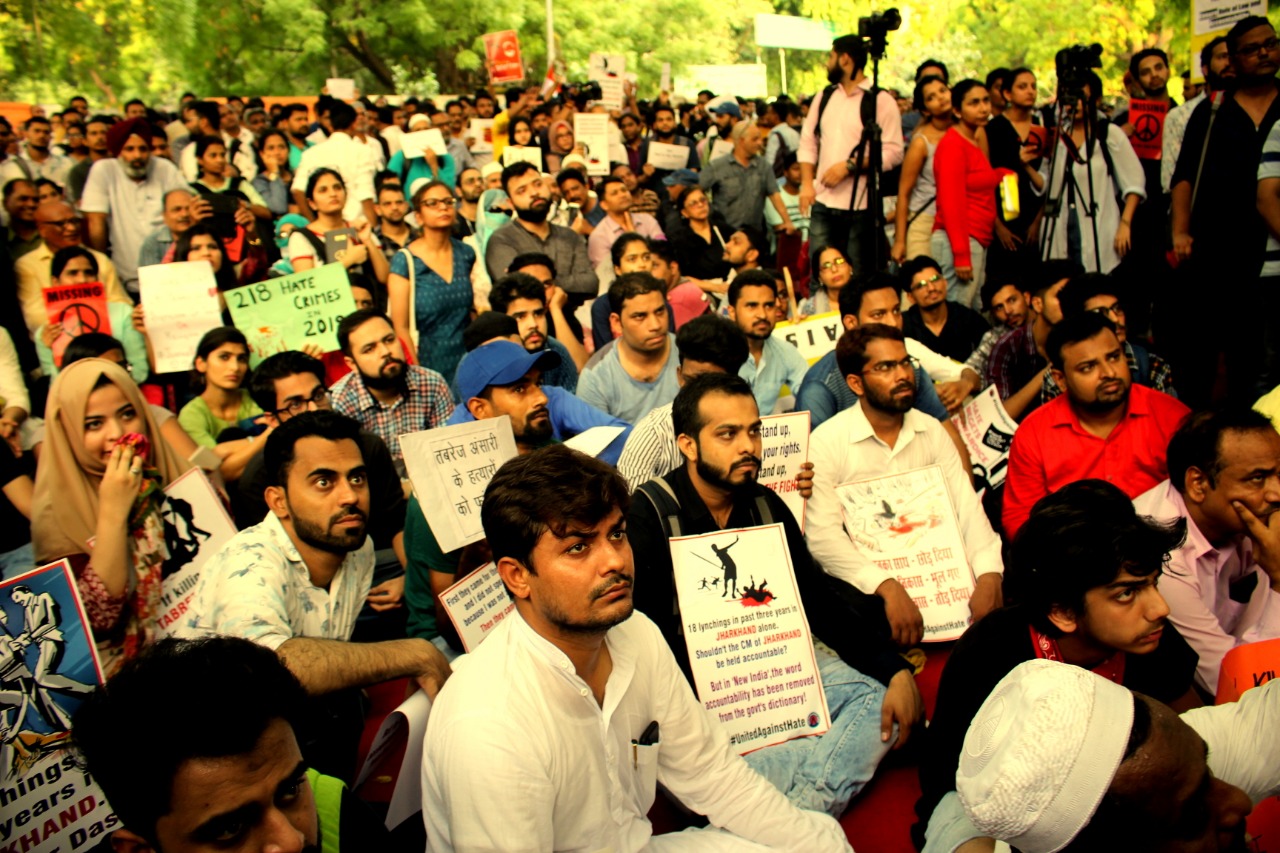 ---
---
Why Jharkhand takes offence on being called hub of lynching, the only way out is to ensure all the culprits, those who shield them are brought to book, and also to make sure such incidents won't repeat in future. #IndiaAgainstLynchTerror

— Ummachi Kutti (@feminitha) June 26, 2019
As said earlier, mob violence will soon engulf anyone and everyone who is opposed to this government. Municipal corporation officers thrashed by a mob led by BJP MLA and his son in Indore. Stop it now, or it won't be long before u are the next victim.#IndiaAgainstLynchTerror https://t.co/oDEwrJLskx

— Nakul Singh Sawhney (@nakulssawhney) June 26, 2019
Please do join to tell government we are not sleeping 🙏 #JusticeForTabrez #IndiaAgainstLynchTerror pic.twitter.com/bb1ixHw3Ep

— Dr kafeel khan (@drkafeelkhan) June 26, 2019
Hundreds of protesters today gathered at Jantar Mantar in New Delhi to criticise the lynching of Tabrez Ansari in Jharkhand who was repeatedly told to chant 'Jai Shri Ram' and 'Jai Hanuman'.
Simultaneous protests were held in 50 other cities.
The demonstrations were followed by a candlelight vigil.
Supporters wrote under the hashtag #IndiaAgainstLynchTerror.
"Our rulers, like the British, thrive on sowing seeds of hatred and division. Let this be the beginning of an every day fight against hate and for our rights," Umar Khalid, a rights activist and alumnus of JNU, said at the protest site in New Delhi.

"Ever since this government has returned to power, the lynch mobs have become more confident. Jharkhand has seen many such ugly instances.... India should unite against lynch terror before it is too late," another protester Mohammad Nadeem said.

Many who couldn't join the protests took to Twiiter in solidarity with #IndiaAgainstLynchTerror.