Promise to increase minority scholarships
The decision has been billed as a major minority outreach by the Narendra Modi government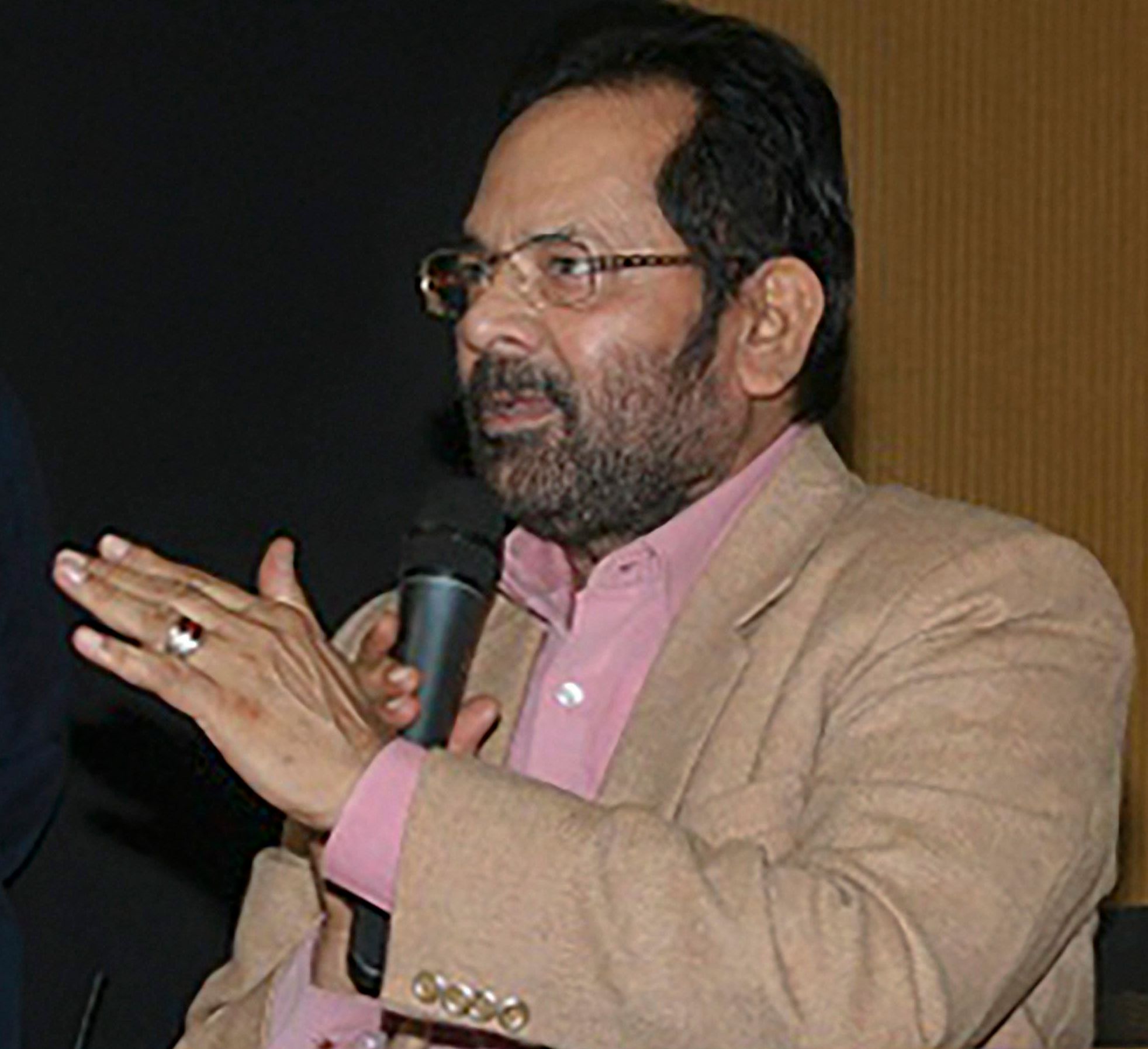 ---
---
The Centre on Tuesday announced that it would extend the ongoing scholarships for minorities to 5 crore students over its current term, averaging 1 crore per year.
The 1-crore figure works out to a three-fold increase over the current 30 lakh scholarships a year.
Billed as a major minority outreach by the Narendra Modi government, this decision was announced by minority affairs minister Mukhtar Abbas Naqvi while chairing the governing body and general body meetings of the Maulana Azad Education Foundation here.
However, the announcement did not appear to go down well with the BJP's eco-system, going by the reactions across social media platforms.
Although no one prominent commented, many of those who voted for the "Hindu Hruday Samrat" — as Prime Minister Modi is referred to — accused him of Congress-style appeasement of minorities after coming to power on majoritarianism.
According to Naqvi, various scholarships will be provided to 5 crore students in the next five years, of which 50 per cent will go to girls. This includes more than 10 lakh Begum Hazrat Mahal Girls Scholarship in the next five years for economically weaker sections.
The scholarships are awarded to students who have secured at least 50 per cent marks in the previous final examination, provided the annual income of their parents/guardian from all sources does not exceed Rs 1 lakh.
The scholarships for minorities were introduced by the first UPA government, based on the Sachar Committee report that found education levels abysmally low among Muslims in particular.