'Post' nudged to fall in line
The newspaper has not been toeing the line peddled by the Modi government on Kashmir and the CAA protests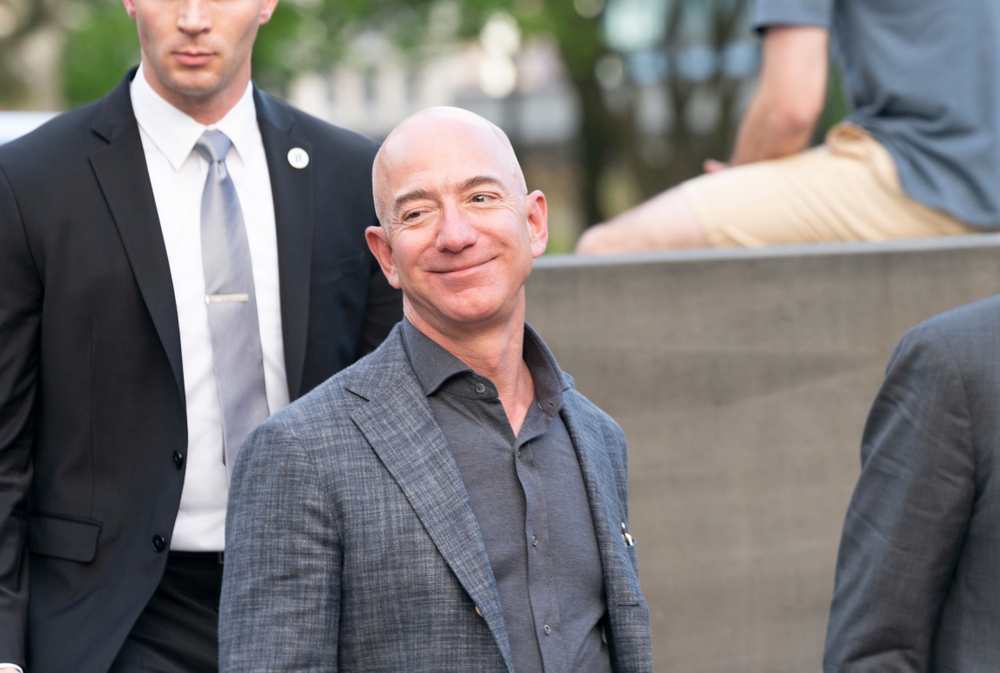 Jeff Bezos
(Shutterstock)
---
New Delhi
|
Published 16.01.20, 10:17 PM
|
---
A retort by the head of the BJP's foreign affairs cell at Amazon chief Jeff Bezos has prompted suggestions that it was little but a thinly veiled diktat to rein in The Washington Post, the Bezos-owned newspaper that has published reports and opinion pieces critical of the Narendra Modi government.
Bezos, who is now in India but had not been granted an audience with the Prime Minister till Thursday evening, had tweeted on Wednesday: "Dynamism. Energy. Democracy. #IndianCentury".
On Thursday, Vijay Chauthaiwale replied: "Mr @JeffBezos, please tell this to your employees in Washington DC. Otherwise, your charm offensive is likely to be waste of time and money."
Chauthaiwale's Twitter bio describes him as "scientist, manager, nationalist and a friend. In-charge, Foreign Affairs Dept, Bharatiya Janata Party, India" and adds "views expressed are strictly personal".
Chauthaiwale did not mention the Post, but the newspaper, like several other publications in the West, has been covering the Kashmir clampdown and the protests against the citizenship amendment without toeing the line peddled by the Modi government.
Indian TV journalist Sreenivasan Jain tweeted: "Is the BJP's foreign policy head asking Bezos to talk to his 'employees' a reference to the Washington Post's critical coverage of the Modi govt?"
Veteran columnist and mostly Modi acolyte Tavleen Singh was more blunt: "This is embarrassing beyond embarrassment. A BJP official is demanding censorship of a major American newspaper."
Chauthaiwale not only did not contest Singh's conclusion but also responded in a manner that offered an insight into how his party luminaries might be reacting to unflattering media coverage — something they are largely unused to in India. "It is but natural that someone who couldn't impart some wisdom to offspring will think that doing the same to employees is censorship," Chauthaiwale replied.
The Overseas Citizen of India card of Singh's son Aatish Taseer, who had written a pre-election article titled "Divider-in-Chief" in the Time magazine on Modi, has been revoked.
Not that Singh let the barb go unanswered. "I am sure you have imparted immense wisdom to your offspring. But this is not a family matter. You have embarrassed India by asking Jeff Bezos to get his newspaper to censor their stories if he wants (to) do business with India," she tweeted.
Attempts to intimidate the media are not new. Even then, the threat to the Post stands out. The Watergate expose and the ignominious exit of Richard Nixon as US President in the 1970s have ensured that the Post has become synonymous with investigative journalism. Newspapers such as the Post and The New York Times have been credited widely for safeguarding democratic traditions and institutions in America in the Trump era.