Poor tiger numbers in Buxa
The MEE has found that the Pench reserve in Madhya Pradesh scored the highest points, followed by Periyar and Kanha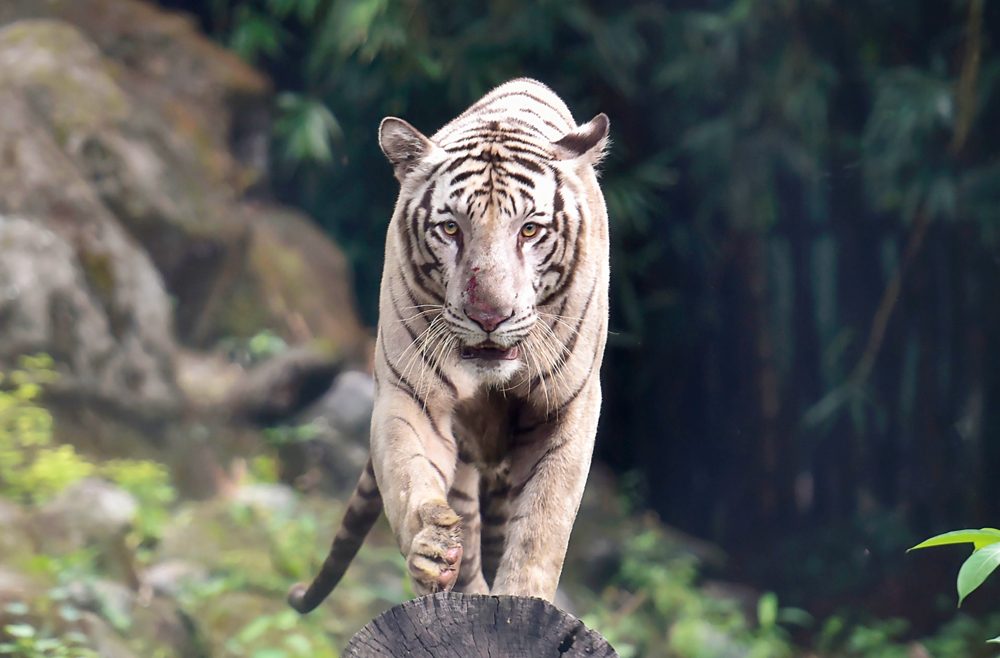 ---
---
A nationwide review has identified stagnant tiger populations, human encroachment in reserves, prey loss and unauthorised tourist lodges among likely factors that might explain the loss of tigers in the Buxa reserve in Bengal, Palamau in Jharkhand and Dampa in Mizoram.
The National Tiger Conservation Authority on Monday released the results of a management effectiveness evaluation (MEE) of tiger reserves along with the latest tiger census that has found a 33 per cent increase in the nationwide tiger count but no tigers in Buxa, Palamau and Dampa.
The MEE has found that the Pench reserve in Madhya Pradesh scored the highest points, followed by Periyar (Kerala) and Kanha (Madhya Pradesh). The assessment
examining reserves through multiple parameters, including management practices, prey population base and human presence, has cautioned about threats in the three reserves without tigers.
In Buxa in Alipurduar, for example, the forests are interspersed with numerous villages with a fairly large human population and tea estates that exert pressures on the tiger reserve.
The local communities rely on the forest for a living. Tribals in the tea estates are involved in smuggling timber, the assessment report said.
The report also pointed out that under National Tiger Conservation Authority (NTCA)'s 2012 guidelines based on directions of the Supreme Court, a maximum of 20 per cent of the core tiger habitat may be opened for low-impact tourist visits. The guidelines prohibit construction of any tourist infrastructure in the core areas.
"In spite of this, the West Bengal Tourism Development Corporation has constructed tourist lodges at Jayanti, within the core areas," the report said, urging remedial actions, including relocation of four villages (Bhutia basti, 28th mile village, 29th mile village, and Jayanti) and prohibition of tourism construction in the core areas.
In Palamau, the review found a reduction in prey species and pointed out that the reintroduction practices of sambar and spotted deer as prey for tigers had not followed the standard protocols.
"There was no need to construct an enclosure for breeding sambar. Hard release would have served the purpose and construction inside the core could have been avoided," the report noted.
The tiger census report has pointed out that the Buxa, Palamau and Dampa had also shown poor tiger numbers in the earlier census exercises. Wildlife biologists say the three reserves would need to be repopulated through tigers from nearby populations.
Buxa and Dampa may be repopulated through reintroductions from Kaziranga (Assam) after prey restoration in Buxa and strengthening the protection measures in Dampa, while Palamau could get tigers from Similipal (Odisha), the NTCA report has suggested.