Polls in 7 phases from April 11
May 16, 2014: India has won…. Achchhe din aane waale hain: Modi; May 23, 2019: The idea of India will know if it has won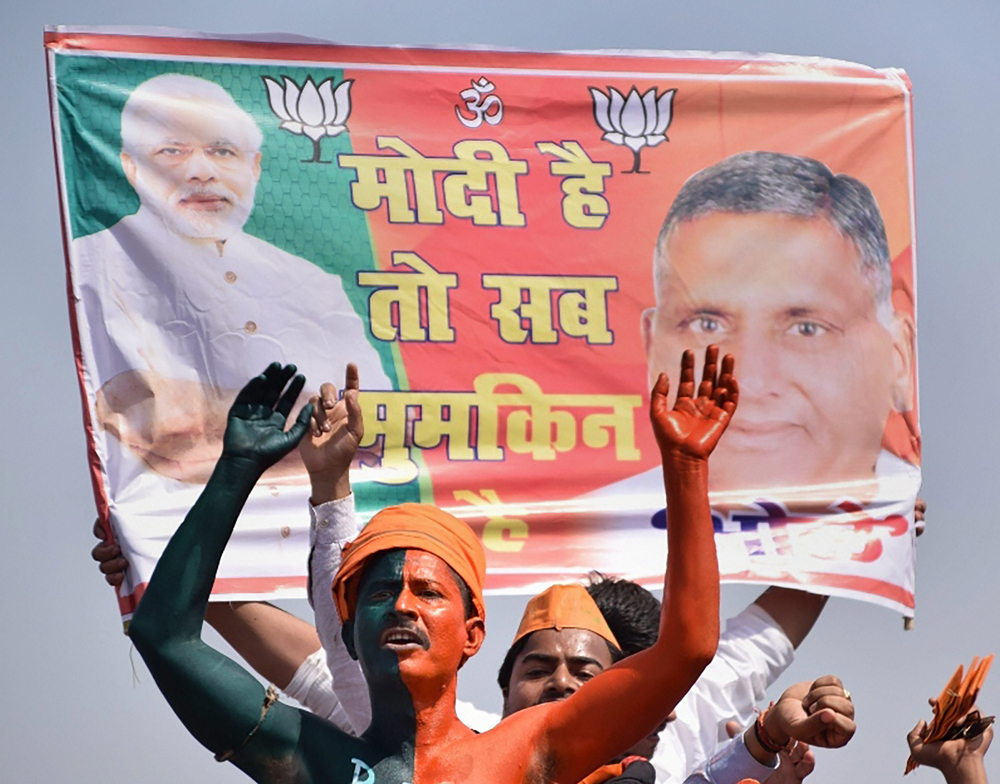 ---
---
The general election will be held in seven phases between April 11 and May 19 and the results will be declared on May 23, the Election Commission announced on Sunday.
With the announcement of the poll schedule, the model code of conduct has kicked in.
Assembly elections will be held simultaneously with the Lok Sabha polls in four states: Andhra Pradesh, Arunachal Pradesh, Odisha and Sikkim.
But while Jammu and Kashmir will vote in the general election, there will be no simultaneous Assembly polls there because of the security situation, the poll panel said.
There will be single-phase polling in 22 states and Union territories while Bengal, Uttar Pradesh and Bihar will vote in each of the seven phases.
The poll panel claimed the requirements of force movement had dictated the state-wise schedule. BJP leaders,however, privately said the multi-phase polling in target states — such as Bengal where the seven phases will be a record — would help the party by allowing it to schedule more rallies for the Prime Minister there.
The electorate's size is now close to 90 crore, up from the 81.45 crore in 2014. More than 1.5 crore voters are aged between 18 and 19, representing a population born this millennium.
Another first will be the use of the voter-verifiable paper audit trail machine with every electronic voting machine but the poll panel is yet to decide what percentage of the paper trail to count.
Currently, one paper audit trail device per Assembly segment is tallied with the result on the voting machine, but there is a demand to raise the percentage to address tampering fears.
The matter is in court, and the poll commission too has set up a "high-powered committee" of experts from the Indian Statistical Institute to look into the demand. "We are expecting the report before the poll process is over," chief election commissioner Sunil Arora said.
To charges of a delay in announcing the 17th Lok Sabha polls, Arora said: "The life of the 15th Lok Sabha was till May 30 and the life of the 16th Lok Sabha is till June 3."
The life of a Lok Sabha begins with the day of its first sitting. In 2014, the 16th Lok Sabha met for the first time on June 4. The 16th Lok Sabha elections were held over nine phases, and the results were declared on May 16.