Questions raised on Alok Verma's removal in 2018
Pegasus: Spotlight back on removal of former CBI chief in 2018
Sources in the agency and the corridors of power suggest that Alok Verma's was benched in a panic reaction because he made enquiries into the Rafale deal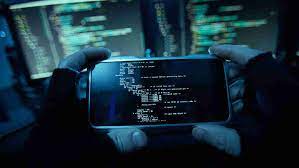 The Wire reported that shortly after Verma's ouster in a hush-hush midnight operation, an unknown Indian agency put his phones and those of his family members on the list of potential targets of Pegasus-enabled snooping
Shutterstock
---
New Delhi
|
Published 24.07.21, 01:01 AM
|
---
The Pegasus controversy has brought the spotlight back on the sudden removal of then CBI director Alok Verma in October 2018, which had prompted speculation that he had started enquiring about possible corruption in the Rafale deal and paid the price.
On Thursday, news website The Wire reported that shortly after Verma's ouster in a hush-hush midnight operation, an unknown Indian agency put his phones and those of his family members on the list of potential targets of Pegasus-enabled snooping.
Sources in the CBI and the corridors of power had suggested after Verma's removal that he had been benched in a panic reaction because he had made enquiries with the defence ministry on the Rafale deal and sought certain documents.
The official reasons for Verma's removal had included various charges of misconduct and corruption, such as accepting bribes and influencing investigations, most of which the Central Vigilance Commission purportedly failed to substantiate while prima facie accepting the rest on the basis of circumstantial evidence.
The Wire reported that the phones of two other senior CBI officials — Rakesh Asthana and A.K. Sharma — who had been involved in a power struggle with Verma too were put on the list of potential surveillance targets.
Asthana, a Gujarat-cadre IPS officer and Verma's deputy, was considered close to Prime Minister Narendra Modi. He was locked in a turf war with Verma, who had registered a bribery FIR against him.
Both officers, who had accused each other of taking bribes from the same businessman to provide him relief in a particular case, were benched the same night.
The Modi government had appointed Sharma, another Gujarat-cadre IPS officer, and Asthana to senior CBI positions in 2015.
Sharma's name had figured in a purported sting that claimed the Gujarat police had snooped on a woman architect in 2009 at the behest of an aide to Modi, who was then chief minister.
Asthana had overseen the probe into the Godhra train fire that ignited the 2002 Gujarat riots.
His findings had backed then chief minister Modi's claims of a conspiracy although the initial probe had suggested a "spontaneous attack".
Asthana and Sharma had both undermined Verma's authority in the agency before Sharma fell out with Asthana and sided with Verma.
The Wire reported that eight phones belonging to Verma's family, including those of his wife, daughter and son-in-law, were put on the list of potential targets of snooping.