Patel dwarfs Patel as Urjit steals PM's show
Corridors of power transfixed not by the gigantic statue of Sardar Patel, but by RBI chief Urjit Patel's fight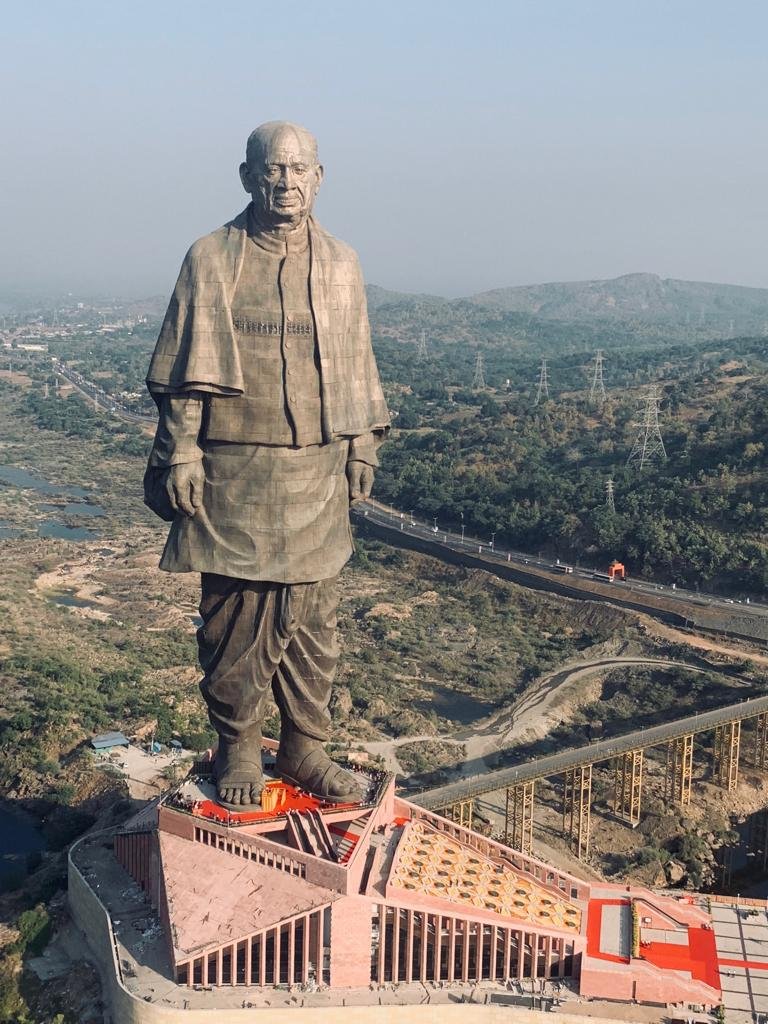 The Statue of Unity stands tall.
Twitter
---
New Delhi
|
Published 31.10.18, 09:53 PM
|
---
The day Prime Minister Narendra Modi basked in the glory of the world's tallest statue, a taller and far less uplifting spectre loomed over some of the most important institutions in the country.
The corridors of power were transfixed not by the gigantic statue of Sardar Vallabhbhai Patel but by the fight being put up by another Patel whose first name is Urjit.
If the RBI governor is trying to stave off intimidating noises from the Centre, the CBI is doing little to stem its slide towards ignominy.
On such a day, the irony of standing under the shadow of the gigantic statue of Sardar Patel — who put together the steel frame that kept the country going through political convulsions, natural disasters and wars — appears to have been lost on Modi.
The silence on burning issues, by now the new normal for the leader who had been hailed as the Great Communicator of the 2014 campaign, was never as deafening as it was on Wednesday as Modi spoke from the banks of the Narmada in Gujarat's Kevadiya.
The Prime Minister's wilful disconnect from what was going on under his watch in institutions was stark as he waxed eloquent about Patel and his contributions to nation-building.
The Opposition seized on the incongruity. "Ironic that a statue of Sardar Patel is being inaugurated but every institution he helped build is being smashed. The systematic destruction of India's institutions is nothing short of treason," Congress president Rahul Gandhi tweeted.
CPM general secretary Sitaram Yechury was equally unsparing: "Judiciary, Parliament, CBI... and now RBI. Modi govt has tried to damage every single institution."
Although the finance ministry has issued a clarification on the RBI, the damage is already done and the perception of a meddling government that brooks no backbone, which led to the departure of Patel's predecessor Raghuram Rajan, appears to have been reinforced.
The Centre had a tough day in court, too, with the Supreme Court asking it to file an affidavit explaining why it cannot disclose the pricing/cost of the Rafale fighter aircraft.
On the CBI front, the agency did not oppose bail being granted to an officer arrested in connection with a bribery case against special director Rakesh Asthana.
For the government, the sole silver lining to a day of gathering clouds was the World Bank report showing that India had jumped 23 points in the Ease of Doing Business Ranking.