Pakistan army cries copycat on BJP leader's patriotic song
'Glad that you copied. But copy to speak the truth as well,' Pakistan Army spokesperson Major General Asif Ghafoor tweets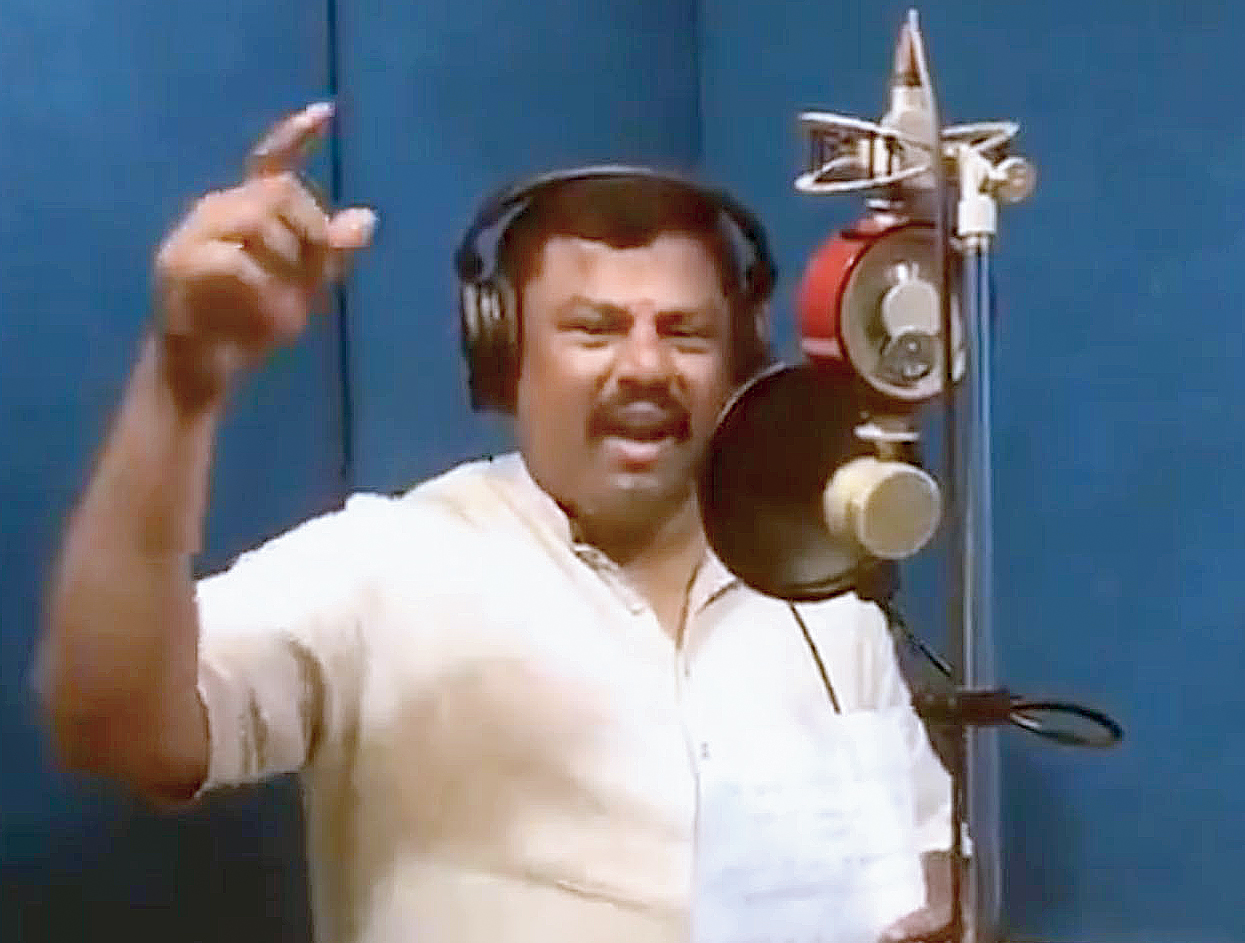 ---
---
The irresistible urge to sing the Balakot tune in election season has had an unlikely fallout: a "cultural exchange" across the border, although Pakistan is calling it "copying".
On April 12, a BJP legislator from Telangana had posted a song on Twitter and declared: "My new song which will be released on 14th April at 11:45 AM on the occasion of #SriRamNavami is dedicated to our #IndianArmy forces."
Thakur Raja Singh Lodh, who represents the Goshamahal constituency in Hyderabad, was merely trying to wear on his sleeve the brand of patriotism made fashionable by Prime Minister Narendra Modi and BJP chief Amit Shah this election season.
On Sunday — the appointed day of the release of the "new song" — the Pakistan Army played spoilsport by claiming that the Indian MLA had copied the official song of the Inter Services Public Relations (ISPR), the media wing of the armed forces in that country.
"Glad that you copied. But copy to speak the truth as well," Pakistan Army spokesperson Major General Asif Ghafoor tweeted.
Repeated calls from this newspaper to a number attributed to Lodh, whose Twitter handle identifies him as Chowkidar Raja Singh @TigerRajaSingh, went unanswered on Sunday.
Around 11.15pm, Lodh tweeted: "I'm more surprised that even a terrorist nation produces singers. Pakistani singers may have copied my song we don't have to copy anything from a terrorist state like Pakistan."
He added: "Good to see even Pakistan media is covering my song Hindustan Zindabad."
The Pakistani song was uploaded on March 21 while the MLA did so on April 12.
The two songs sound exactly the same, although the MLA can claim a key difference since his rendition comes across as markedly out of tune. Some Twitter users have used the term "music terrorism" but it is not clear whether they were referring to the alleged "copying" or commenting on the MLA's singing skills.
The lyrics are identical too but for some India-specific modifications. For instance, "Pakistan zindabad" becomes "Hindustan zindabad" this side of the border.
The Pakistan Army said its media wing had released the song for Pakistan Day, which falls on March 23. The song was written by Sahir Ali Bagga.
On Twitter, Lodh is seen singing in a studio, looking at a piece of paper.
After the Pakistan Army made the copying claim, Lodh has been trolled.
One tweeter uploaded a video of former Pakistan cricketer Shahid Afridi lip-syncing to the song in a car and wrote sarcastically: "Dear Chowkidar Mama, You should send a legal notice to Shahid Afridi. He copied your song and also changed the wording of it."
Pakistani media isn't covering the 'so called' song. In rest of the world this is called something else...
Second sentence of previous tweet ie "But copy to speak the truth as well" stays valid as expected.
This lie too not a surprise. That's what was said, we can't be surprised. https://t.co/3tJzg43ccF

— Asif Ghafoor (@peaceforchange) April 15, 2019