Paika Rebellion of 1817: Biju Janata Dal slams Centre's 'apathy'
A team of BJD parliamentarians meets junior culture minister Arj­un Ram Meghwal demanding the rebellion be called India's First War of Independence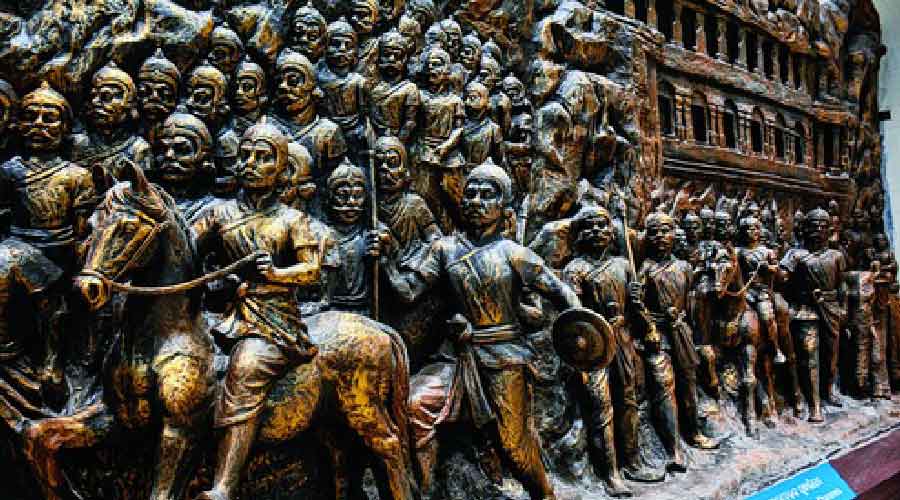 ---
New Delhi
|
Published 07.12.21, 02:04 AM
|
---
The Biju Janata Dal has acccused the Centre of hurting Odia pride by turning down a demand to declare the Paika Rebellion of 1817 as the country's "first war of Independence".
A team of BJD parliamentarians on Monday met junior culture minister Arj­un Ram Meghwal and handed him a me­morandum that accused the NDA gover­nment of dishonouring a four-year-old promise by rejecting the demand last week.
This is the second time during the current Parliament session that the BJD, a party friendly to the NDA government, has resorted to aggressive posturing. Party leaders had on Thursday criticised the Centre for its failure to procure par-boiled rice from Odisha.
The Paikas were a traditional landed militia who had revolted against colonial rule and were put down by British forces. In a written reply last week, culture minister G. Kishan Reddy told the Rajya Sabha that the Indian Council of Historical Research, which functions under the education ministry, did not support the BJD demand.
"As per comments received from ICHR, Paika Rebellion cannot be called the First War of Independence. However, from a historical point of view, it can be said that the 'Paika Bidroha', which was set off in March, 1817, and continued until May, 1825, had set an example for the classes as well as the masses in India to follow," Reddy said.
He added that considering the rebel lion was one of the first popular uprisings against the British in India, the government had decided to include it as a "case study" in the Class VIII history textbook of the NCERT.
A draft BA history syllabus prepared by the University Grants Commission describes the 1857 uprising against the British as the "first war of Independence", a term coined by Sangh ideo logue Vinayak Damodar Savarkar.
Several anti-colonial uprisings had occurred before 1857, such as the Sannyasi Rebellion in Bengal (late 18th century), Paika Rebellion in Odisha and the Polygar Rebellion in Tamil Nadu (1799).
The BJD memorandum to Meghwal said then HRD minister Prakash Javadekar had in October 2017 told a news conference in Bhubaneswar the "Paika Bidroha will find place as the First War of Independence against British Rule in the history books".
On Reddy's statement, it said: "Further painful is the reply, that this historic Paika Bidroha would be reduced to just a 'case study' in the Class 8 history textbook of NCERT which deals with the 1857 event, thereby rendering this momentous Paika Bidroha just as a footnote to the 1857 event."
It added: "This is a massive damage to the Odia Asmita (pride), Odia Itihaas (history), Odia Sanskriti (culture), Odia Sabhyata (civilisation), Odia Ayitiha (heritage) and Odia Parampara (tradition). The 4.5 crore people of Odisha as well as proud Odias across the world are aggrieved by this grievous injury to their Odia identity and history."