PC, CPM condemn PSA on Omar, Mufti
CPM wondered why the government was slapping the PSA when it claimed that 'everything is normal in J&K'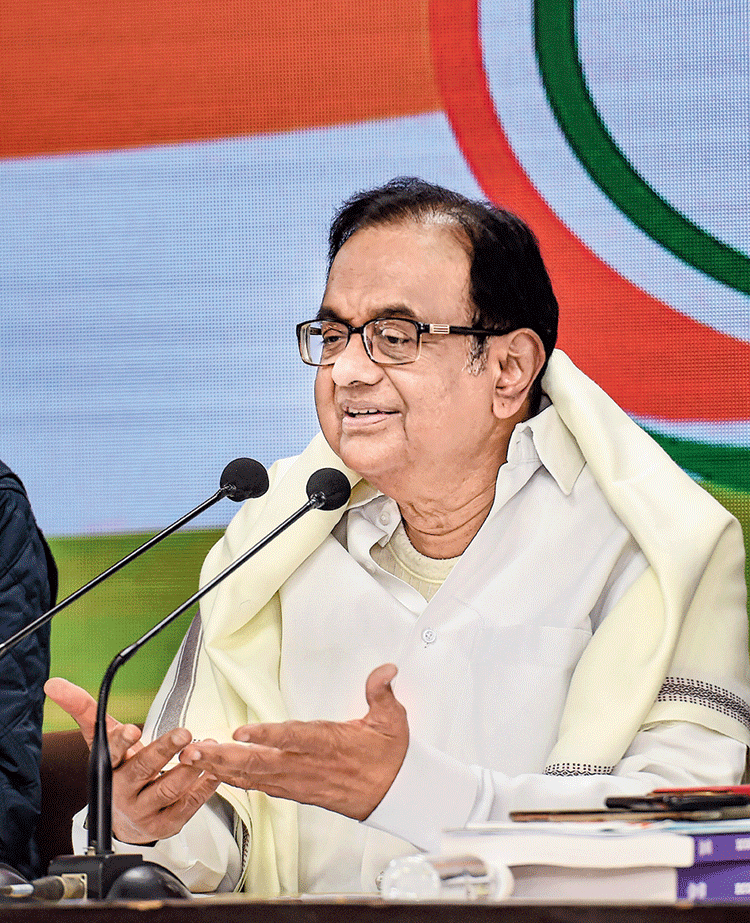 ---
New Delhi
|
Published 07.02.20, 08:59 PM
|
---
Congress leader and former home minister P. Chidambaram has expressed shock at the government's decision to invoke the Public Safety Act against former Jammu and Kashmir chief ministers Omar Abdullah and Mehbooba Mufti, describing it as abominable in a democracy.
Chidambaram said in a series of tweets: "Shocked and devastated by the cruel invocation of the Public Safety Act against Omar Abdullah, Mehbooba Mufti and others. Detention without charges is the worst abomination in a democracy. When unjust laws are passed or unjust laws are invoked, what option do the people have than to protest peacefully?
"The Prime Minister says that protests will lead to anarchy and laws passed by Parliament and legislatures must be obeyed. He has forgotten history and the inspiring examples of Mahatma Gandhi, Martin Luther King and Nelson Mandela."
The CPM politburo also condemned the invoking of the draconian PSA, which allows detention without trial for up to two years.
The party recalled that Mehbooba had worked with the BJP as ally in the past. Pointing out that Prime Minister Narendra Modi had wrongly quoted Omar, the CPM wondered why the government was taking recourse to such false news for slapping the PSA when it claimed that "everything is normal in J&K".
Modi had in Parliament on Thursday wrongly quoted Omar as saying that the abrogation of Article 370 would cause a massive earthquake that would divide Kashmir from India.
The exact quote that Modi attributed to Omar had been mentioned word for word in an article by the satirical website Faking News on May 28, 2014.
The CPM statement added: "Thousands continue to be detained even after six months. Lakhs of livelihoods have been disrupted and normal day-to-day activity simply does not exist. This is an affront to the Indian Constitution and democracy. The CPM demands their release and of all those detained from the night of August 4, 2019, be released forthwith and the democratic processes under the Indian Constitution reestablished."