Organ trafficking concern about Assam and Calcutta
Informal labourers, who are in severe debt due to loss of livelihood due to the pandemic, are the larger chunk who sell their organs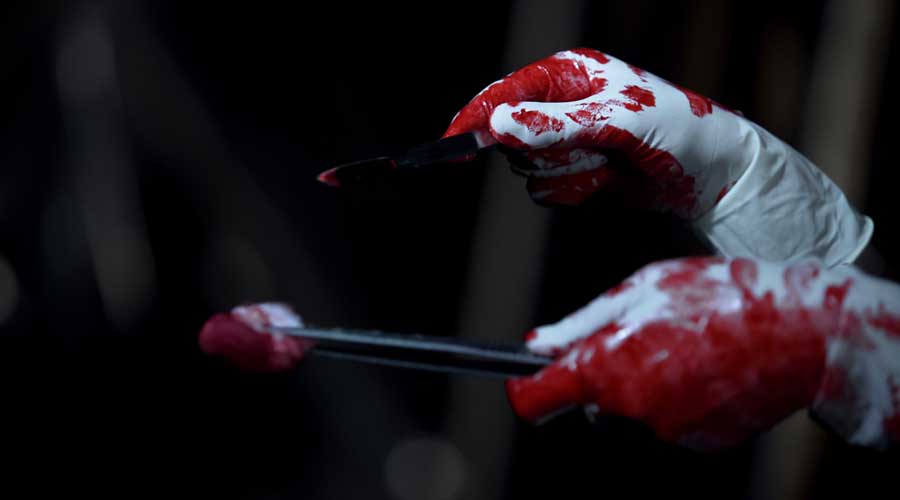 Given the misery of those suffering from end-stage organ failure, the hopelessness of India's poor making them susceptible to being allured by promise of quick money and the willingness of a section of healthcare professionals to look away, the organ bazaar refuses to die down
Shutterstock
---
Published 28.07.21, 01:28 AM
|
---
Just as India and its health system limp back to a semblance of normality after the devastation of Covid, an old scandal has resurfaced.
India has been one of the global epicentres of trafficking in organs. It is distinguished by the regularity with which it hits national headlines, provokes transient outrage, receives promises of action but comes back again.
Given the misery of those suffering from end-stage organ failure, the hopelessness of India's poor making them susceptible to being allured by promise of quick money and the willingness of a section of healthcare professionals to look away, the organ bazaar refuses to die down. Worryingly, the Covid-19 pandemic seems to have added fuel to the fire.
The latest playground of this saga is Assam and Calcutta. In the last few days, paid kidney donors and brokers who facilitate contact with willing recipients and hospitals have been arrested from multiple districts of Assam. Newspaper reports indicate that most of them are informal labourers who are in severe debt due to loss of livelihood as a result of Covid.
Left with no recourse to make ends meet, they decided to sell their organs. As happens often in these transactions, they were promised large sums of money but received lesser amounts from the broker, which provoked them to blow the whistle.
The alleged destination for these kidneys were certain hospitals in Calcutta. While a latecomer to the lucrative business of paid organ transplantation, going by news reports Calcutta seems to have emerged as a hotspot in recent times. At a time when transplants in the rest of India had largely stopped during Covid, some Calcutta hospitals seems to have continued their business unabated.
The history of commercial organ transplants in India is rather long and sordid. The Human Organ Transplant Act (THOA) of 1994 partially succeeded in curbing the then rampant kidney selling that thrived in the 70s and 80s. THOA has a comprehensive system of checks and balances that can curb any form of trading.
But the system is gamed by complicit players. Given its large numbers of the poor, India remains fertile ground for organ selling. The brokers skilfully tutor donors and help with fudging papers to show they are close relatives of the recipient, which then passes off for a legitimate transplant.
Given its complex nature, transplantation needs a large team of trained doctors and support staff. The medical team has close interaction with the donor during the process of evaluation to ascertain fitness to undergo surgery, after which an independent authorisation committee evaluates the altruistic nature of the donation.
Whether a donor lured into donating purely by offer of money or coercion and posing as a relative can hoodwink an experienced hospital authorisation committee as well as the medical team is arguable. When this happens regularly in certain hospitals, it indicates a certain permissiveness and even collusion which is driven by the revenue that transplants generate in the private sector. If the healthcare profession refuses to collude, organ selling will come to a halt.
Transplantation in India is largely a private sector activity and a significant source of income for hospitals. It is also a big component of "medical tourism" that corporate hospitals like to project as a mark of quality. Some hospitals are known for large volumes of "international" transplants. This is stark in liver transplantation where estimates show that around 20 per cent of transplants are performed on foreigners.
Whilst medical tourism brings in foreign exchange and is a recognition of expertise, it poses unique challenges in transplantation. It is believed that a significant number of those who travel for transplants across borders involve some form of unrelated paid donation.
Whilst it would be laudable to share expertise with underserved countries, the current model is just a commercial service to the well off from abroad who can travel to India. It is paradoxical that in a country where tens of thousands of our citizens needing lifesaving transplants can't get them, foreigners with funds can travel and avail themselves of the expertise of those who train in India's public medical colleges and hospitals.
Like in the rest of the world, Covid severely affected the numbers of transplants in India. It also reduced the number of deceased organ donations, which were substantial in some pockets of the country. This means that those waiting for organs are now in an even more desperate situation.
On the other hand it is also an opportune time for luring our poor and vulnerable citizens to sell organs. This is an explosive situation. A similar spurt in organ selling by a desperate affected population was noted following the Nepal earthquake of 2015.
The Northeast is relatively underserved in health care. Its citizens have traditionally travelled to other parts of India, including Calcutta, for advanced healthcare needs. It is tragic that now its population is being targeted as a source of organs. Poor people from these states and Bangladesh have emerged as a source for human trafficking in many forms, including for organs.
It will be important to watch how seriously the current scandal is investigated. There are several regulatory mechanisms to punish the guilty. But we have been there before. Donors, brokers and even recipients are criminalised and jailed whereas the accused healthcare staff and institutions get away either scot-free or with a light slap on the wrist.
But what is also critical is the response of transplant professionals and their organisations. Most of them have endorsed the WHO Guiding Principles and the Declaration of Istanbul — a global policy statement against trafficking and commerce in transplantation. They can play a key role by publicly censuring their colleagues. Peer pressure and shaming can make an impact that no law can.
On its part, Bengal can act to reign in these transplant centres that seem to be crossing the line with a certain impunity. Chief minister Mamata Banerjee has a reputation of taking firm steps to regulate the health sector. This is an opportunity for her once again to demonstrate her commitment to protect the vulnerable.
Covid has taught us many lessons. One of them is the need for restoring the primacy of science and ethics in health care to win people's trust. This is also true of transplantation, which in its legitimate form involves amazing acts of altruism and human solidarity by ordinary citizens. As members of India's transplantation community we urge our colleagues to remember this.
Sanjay Nagral is a liver surgeon from Mumbai and co-chair of the Declaration of Istanbul Custodian Group.
Vivekanand Jha is a nephrologist, member of the WHO Task Force for Donation and Transplantation and past president of the International Society of Nephrology.
Noble Gracious is a nephrologist from Thiruvananthapuram and nodal officer for the organ transplant programme, government of Kerala.