Online pregnancy monitoring
Health ministry had until 5pm on Wednesday recorded 485 new Covid-19 patients, raising India's total number of cases to 5,274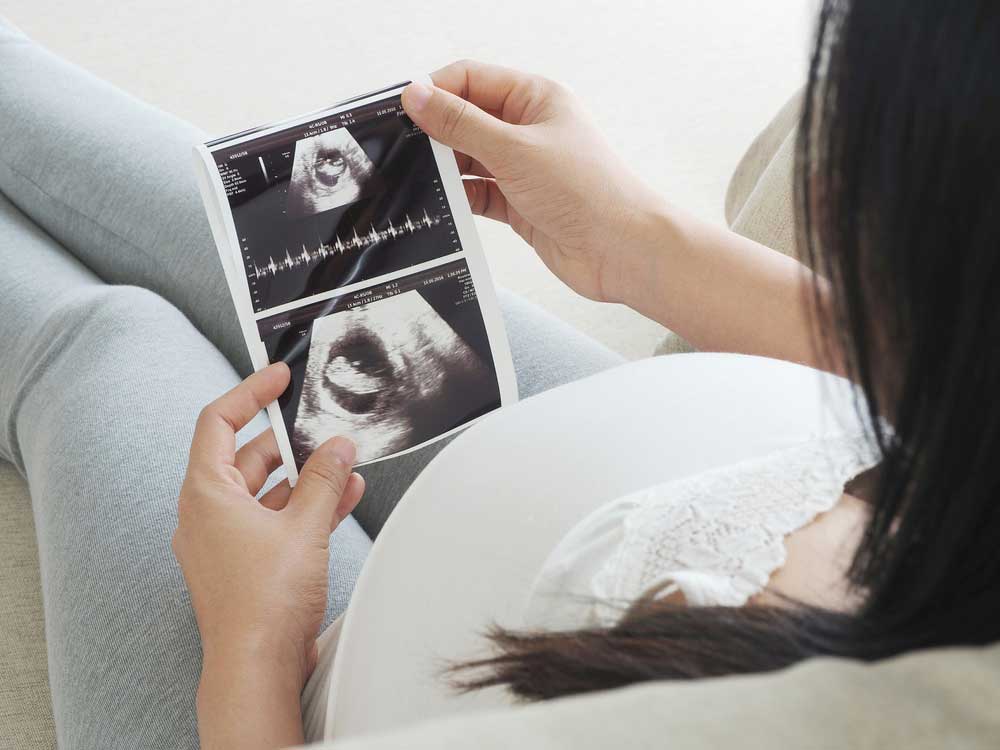 ---
New Delhi
|
Published 08.04.20, 09:05 PM
|
---
As India's coronavirus count crossed 5,000 on Wednesday, health authorities identified hotspots in select locations, surveillance staff carried out door-to-door surveys in others, and doctors prepared themselves for online tips in managing Covid-19 pregnancies.
The online tips from doctors at the All India Institute of Medical Sciences, New Delhi, are intended to guide physicians and nurses across the country in managing Covid-19 pregnancies expected to increase in number as the epidemic grows in India.
The health ministry had until 5pm on Wednesday recorded 485 new Covid-19 patients, raising the country's total number of cases to 5,274. More than 400 patients have recovered and 149 have died, including 25 overnight.
The number of new cases detected per day has dipped slightly over the past two days — 704 on April 6, 508 on April 7 and 485 on April 8 — but health experts believe it is too early to say whether this fall is the result of the lockdown or represents day-to-day variations.
Public health experts have said they would expect to see a slow dip in new numbers from day 14 onwards if the lockdown has been successful, but have also cautioned that the numbers would likely increase if lockdown restrictions are lifted.
A webinar for physicians and nurses on Thursday to manage Covid-19 pregnancies is part of a series of such online sessions planned by AIIMS doctors to discuss Covid-19-related issues with fellow physicians and nurses across the country.
A senior AIIMS gynaecologist-obstetrician coordinating the webinar on pregnancies said they were preparing for the possibility that the number of pregnant women infected with Covid-19 would increase.
"It is important that pregnant women abide by social-distancing measures and as much as possible communicate with doctors through teleconsultations," said Neerja Bhatla, a professor of gynaecology and obstetrics at the AIIMS. "Their family members should also take special care to practise social distancing."
Bhatla and her colleagues will, during the seminar, share precautions relating to Covid-19 pregnancies.
"The general precautions remain the same," she said. "There are not many reports on deliveries. The majority had Caesarean sections due to foetal distress and premature deliveries have been reported," Bhatla said. "But there does not seem to be risk of abnormalities or vertical transmission. Breastfeeding is the desirable option."
AIIMS doctors have already conducted webinars on infection-control practices in hospitals, managing Covid-19 patients under critical care and addressing complications of severe disease such as septic shock.
"We've so far had… around 290,000… views," said Ambuj Roy, a senior cardiologist at the AIIMS who is coordinating the webinars.
Some districts have set best practice examples to try and break chains of transmission, Lav Agarwal, joint secretary in the health ministry, said. In Pune, for instance, local authorities have sealed central Pune and the Kondhwa region and carried out door-to-door surveys across a 35sqkm sector.
The door-to-door surveillance staff would have looked for persons with respiratory symptoms and also people with underlying disorders such as diabetes or high blood pressure who are more likely to develop severe disease if infected by the novel coronavirus.
Pathanamthitta district in Kerala, Agarwal said, had also set an example through intense surveillance, travel history mapping, ensuring adequate quarantine facilities and providing psychological support to affected families.
Some district authorities identified hotspots on Wednesday — 22 in Noida and an equal number in Delhi — where the lockdown will likely be intensified. But district officials have said essential services such as food or milk or supply lines for vegetables would remain intact.