Omar Abdullah lockdown advice
He said his advice might 'sound rather self-evident but it really helped me over the months of solitary detention'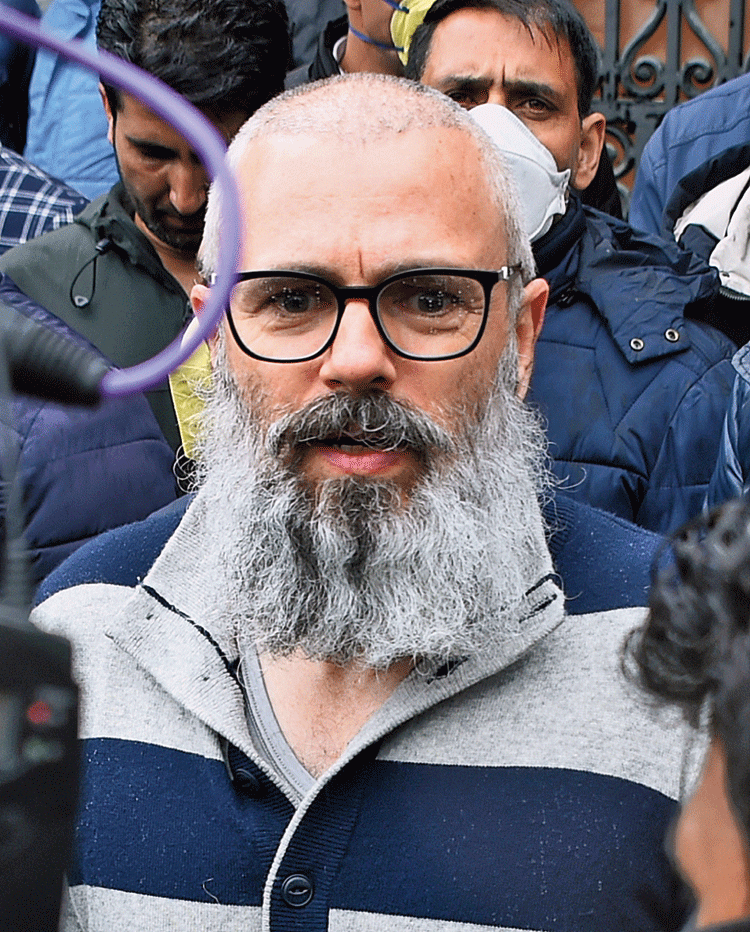 ---
India
|
Published 25.03.20, 09:26 PM
|
---
Omar Abdullah on Wednesday shared on Twitter his own experience of eight months in captivity to help people get through the 21-day lockdown. He said his advice might "sound rather self-evident but it really helped me over the months of solitary detention":
Establish a routine & try to stick to it. In all the months I was in HNSJ (Hari Niwas Sub-Jail) I stuck to a routine as though it were carved in stone. The routine gave me a sense of purpose and stopped me feeling aimless or lost.
⚫ I woke up & went to bed around the same time EVERY DAY. No lazy Sunday morning lie-ins for me. Get up & get ready. Having nowhere to go is no reason to spend all day in your nightsuit. I lived in trackpants but I never slept in them or sat around in my PJs.
⚫ Fix your meal times and stick to them. I ate my meals on my own. Put it down to the habit of boarding school and my need for structure For me it was breakfast at 8.30, lunch at 2 and dinner at 7.30 with a mug of coffee at 12 (after the doctor had checked my BP) and evening tea at 6.
⚫ Exercise, exercise, exercise. I can't emphasise this point enough. I was fortunate to have space and access to the grounds in HNSJ to get outside but even when the weather didn't permit I exercised indoors — walking in the corridor, up and down the stairs or just endless burpees.