Official tune on J&K teen death changes
Dilbagh Singh said a "stone-pelter got injured in downtown and he subsequently succumbed to injuries"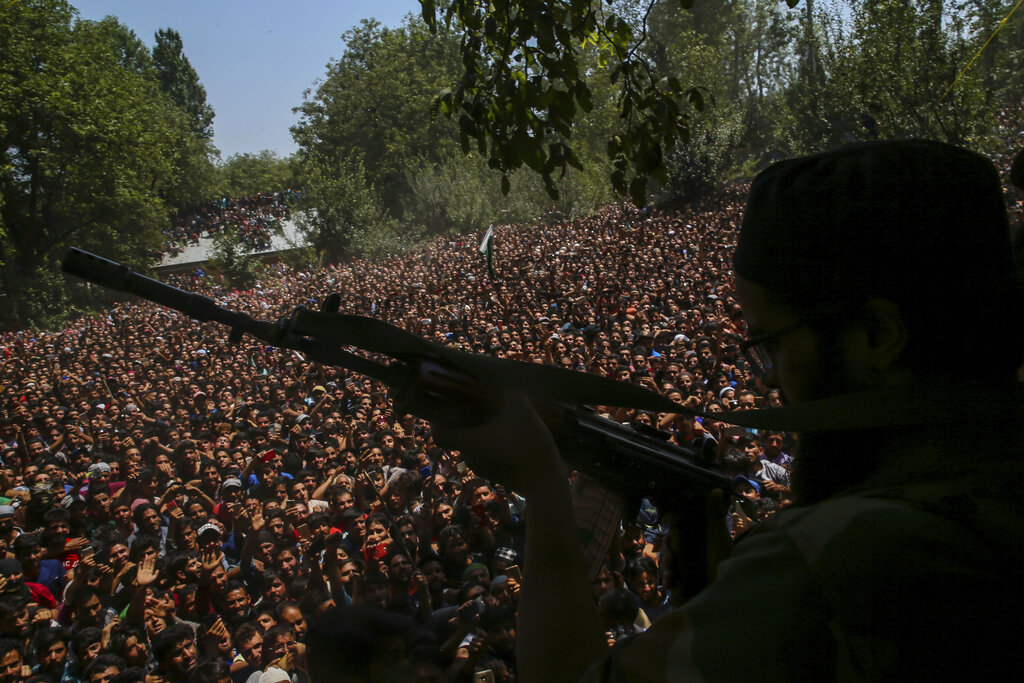 ---
|
Srinagar
|
Published 11.09.19, 09:08 PM
---
Jammu and Kashmir police chief Dilbagh Singh has said a "stone-pelter got injured in downtown and he subsequently succumbed to injuries".
The statement brings under stress the official version so far that Asrar Ahmad Khan, 18, who died last week, was a victim of stone-pelters.
Medical records had mentioned "pellet injury with shell blast injury" as the cause of death but the army's Valley chief, Lt Gen. K.J.S. Dhillon, and additional director-general of police Munir Khan had told a news conference last week that Asrar was killed by stone-throwers.
On Wednesday, DGP Singh said in Srinagar: "We from the police and the forces' side tried to exercise a lot of restraint and very minimal use of force has been exercised, wherever required.… That is why casualties, on the civilian side, have been absolutely nil barring an incident where a stone-pelter got injured in downtown and he subsequently succumbed to the injuries.
"On the contrary, we have had incidents where stone-pelters caused injuries to civilians and also caused a civilian death in Bijbehara, where a truck driver got injured in stone-pelting and subsequently succumbed to his injuries."
The DGP did not mention Asrar by name and was not asked whether he was referring to him. But the death of Asrar is the only one that is being blamed on the forces by the medical records as well as the teen's family.
Asrar was injured on August 6 during a protest in the Soura locality of Srinagar. He succumbed to his wounds on September 4.
ADGP Khan had categorically denied that the teenager was killed in security action and had claimed that he was killed by stone-throwers. Khan was backed by Dhillon.
"Who told you he (Asrar) got injured in shelling, no shelling, no pellet injuries, he was hit by a stone and I am very sure about it," Khan had said last week.
When Khan was told that the Al Jazeera channel had reported the boy was hit by a shell and pellets, Khan said the channel had "zero credibility".
"We don't believe the channel. We have our local channels, why don't they report (such things)? Do you think they don't have the wisdom?"
The Telegraph had reported on September 5 that medical records showed Asrar was hit by pellets in his eye and head. A picture of Asrar also showed his face pockmarked with what looked like wounds caused by pellets.
The Washington Post had on September 7 published the medical certificate showing the cause of death.