'Obsessed' parent in school toy gun drama
Meenakshi Devi, the wife of a deputy superintendent-rank officer posted in Lucknow, has been charged with threatening to kill the principal and trying to commit suicide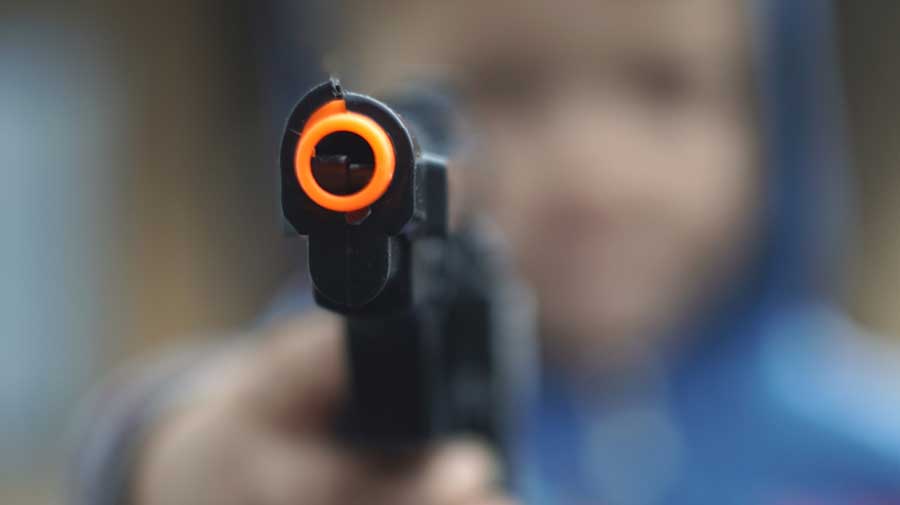 ---
|
Lucknow
|
Published 18.09.20, 01:43 AM
---
A senior police officer's wife has been arrested for allegedly pointing what turned out to be a toy pistol at the principal of her daughter's school in Ghaziabad to force her to continue their "friendship" and slitting her own wrist with a blade.
Meenakshi Devi, the wife of a deputy superintendent-rank officer posted in Lucknow, has been dubbed "obsessed" by the police and charged with threatening to kill the principal and trying to commit suicide. Police sources said the woman had told them that she considered Sister Savidha, the principal of St Teresa's Convent School in Sarvoday Nagar, her "sister".
Sister Savidha said she used to entertain Meenakshi as her daughter studied in the school.
"She used to visit the school frequently and meet me. Gradually we became friends. But I realised after a few meetings that she didn't have good habits. So, I started avoiding her. One day, she sent me the picture of a revolver on WhatsApp. After a few days, she wrote my name on her arm with a blade and sent the picture to me. On Wednesday, she barged into the school premises and also entered my house. She continued the drama for about four hours before we finally decided to call the police," Sister Savidha has told the police.
Devendra Singh Bist, the SHO of Vijay Nagar, said: "We got a call from the school at 9pm about the incident and brought the woman to the police station. She has been sent to jail after being booked for trying to commit suicide and threatening to kill the principal."
"The woman is obsessed. She told us that she treats the principal as her sister but the principal doesn't treat her the same way."