Northeast bias cuffs on supermarket staff
The incident took place at the J.L.B. Road branch of the More Supermarket around 6.30pm on Saturday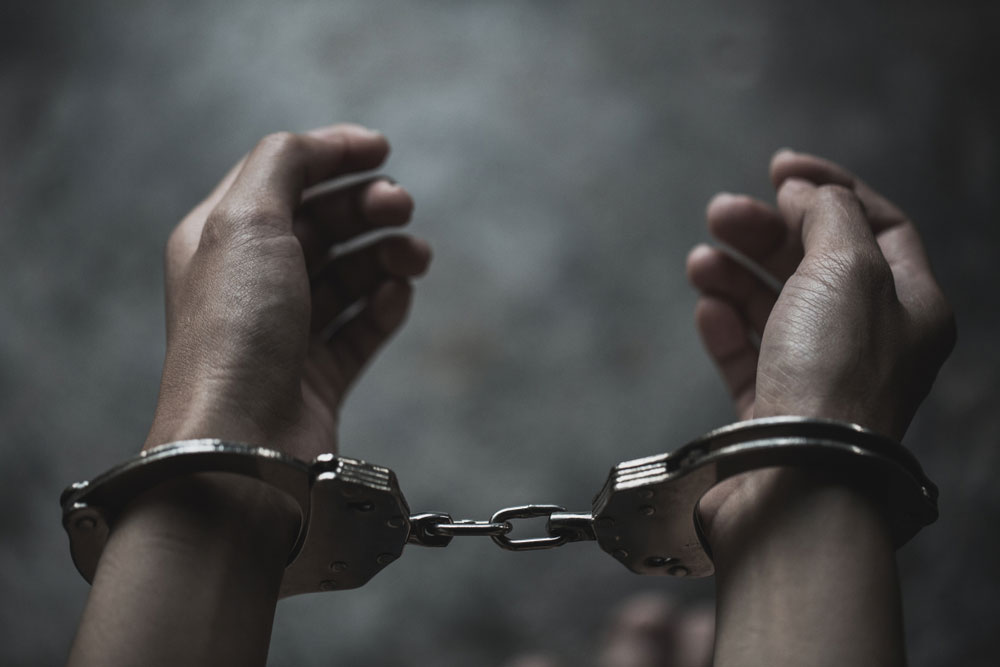 ---
---
A supermarket manager and three other employees have been arrested in Mysore for allegedly refusing to let two students from Nagaland shop there "Coz you're not Indian".
Police acted after watching a widely circulated video that purportedly shows the supermarket staff rebuffing the students as they plead they are Indians and need certain provisions.
The incident took place at the J.L.B. Road branch of the More Supermarket around 6.30pm on Saturday.
All four accused have been charged under penal code sections 188 (disobeying a public servant's orders), 341 (wrongful restraint), 153B (assertions prejudicial to national integration) and 290 (public nuisance).
The police have identified the accused as Avinash, 26, manager; Manjunath, 32, customer service associate; Naveen, 30, IT maintenance person; and Revanna, 30, a member of the support staff at the supermarket.
"We urge people and shop owners/ staff to desist from such acts and behave responsibly in this time of crisis," Mysore police commissioner Chandragupta, who uses a single name, said in a statement.
The video clip was posted on Instagram by one of the snubbed students, whose handle is named maniac_hunterland.
In the clip, one of the two students is seen requesting a store attendant for provisions.
"You guys don't accept us? You don't know (the) Northeast is in India?" one of them can be heard saying.
"Sir, why are you discriminating (against) us? We are Indians."
The other student, who was apparently filming the video, says: "We are human beings. We too need our groceries. We have Aadhaar card."
In a lengthy Instagram post, one of the two boys has alleged that they were made to wait 25 minutes.
When they asked why they were not being served, they were told, "Coz you're not Indian", he has alleged in the post.
"Me n my friend were immediately offended with their response, but without any argument we showed them our proof as an Indian (Aadhaar card) and told them 'we are from northeast India and are college students' but still they said 'we don't accept foreigners'," the post says.
The students found support from Bangalore police commissioner Bhaskar Rao, who tweeted: "Some misguided persons have made unwanted Covid-19 remarks against our brethren from Northeasten states. These misguided will be dealt with very sternly. Brothers & sisters from Northeast, you are secure here, approach nearest police station or me directly. Live fearless."
Rao did not explain his reference to "Covid-19 remarks".