'No word on Bangladeshis yet'
Rizvi's statement assumes significance as Dhaka has already said it will take back whoever India can prove is a Bangladeshi citizen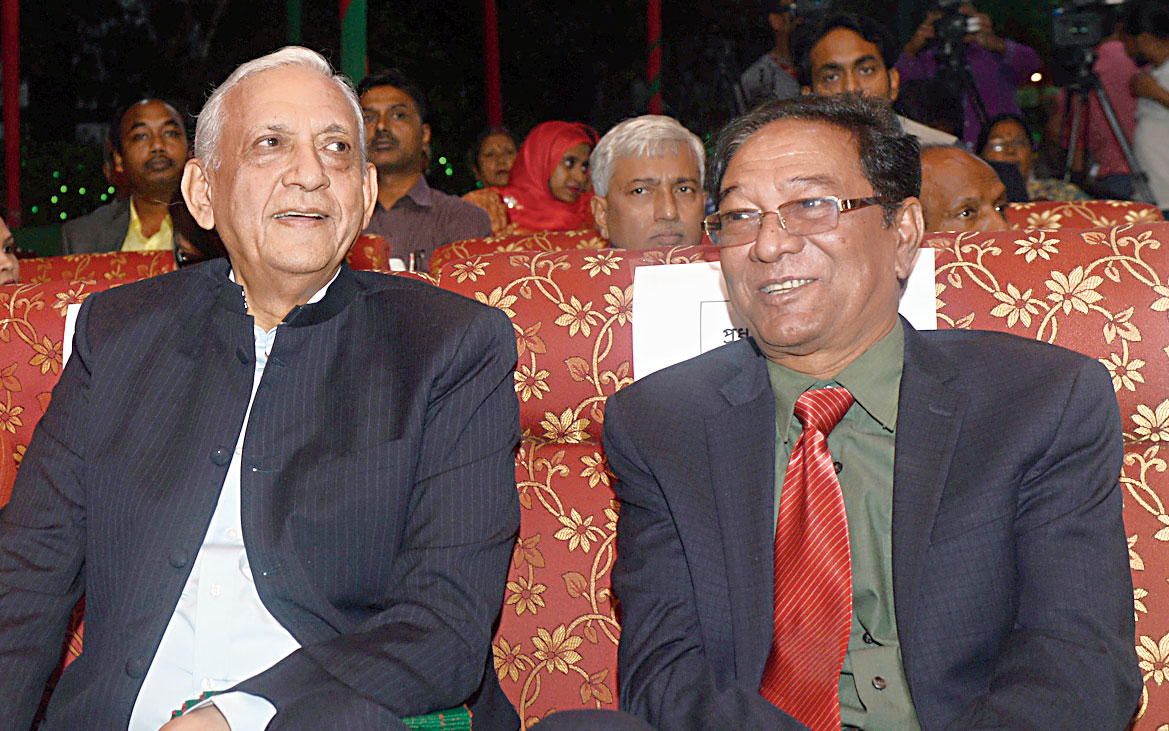 ---
|
Calcutta
|
Published 17.12.19, 08:48 PM
---
New Delhi has not of late informed Dhaka of the presence of any Bangladeshi staying illegally in India, Gowher Rizvi, international affairs adviser to Bangladesh Prime Minister Sheikh Hasina, said on Tuesday.
"India hasn't told us about the presence of Bangladeshis after the list that has been prepared," Rizvi said in Calcutta while referring to an assurance by Prime Minister Narendra Modi that Bangladesh needn't worry about the National Register of Citizens (NRC) in India as it would not affect the neighbouring country. "The issue of NRC is an internal matter of India," Rizvi said.
The Bangladeshi historian and scholar did not specify which list he was referring to. The final NRC for Assam, published on August 30, had excluded over 19 lakh people.
Out of these, nearly 12 lakh are said to be Hindus — the primary reason the BJP has rejected the final register although the Supreme Court, which is monitoring the exercise, is yet to rule on the fate of the data collected so far.
Rizvi's statement assumes significance as Dhaka has already said it will take back whoever India can prove is a Bangladeshi citizen. "But it has to be proven that the person is Bangladeshi," Rizvi underscored on Tuesday.
The comment is an extension of what Bangladeshi foreign minister A.K. Abdul Momen had said on Sunday. Momen had said that the country was willing to take back illegal immigrants, but India has to hand over the list of such persons first.
Drawing up a list of Bangladeshis in India with proof that they are from the neighbouring country will be a Herculean task, said a retired diplomat who did not wish to be identified. "This is Dhaka's way of castling Delhi," the veteran diplomat added.
BJP leaders, including Union home minister Amit Shah, have been repeatedly asserting that "ghushpetiyas (infiltrators)" from neighbouring countries would be identified and driven out.
On Tuesday said: "The issue of NRC is an internal matter of India…. The Prime Minister of India has given us assurance that we don't need to worry about it as it will not affect us."
Sources in Dhaka had said that the repeated mention of "infiltrators" from Bangladesh – and that too bracketing them with people from Pakistan and Afghanistan – had hurt many in the policy establishment in the neighbouring country.
Last week, when Dhaka cancelled scheduled India visits by two senior members of Hasina cabinet – Momen and home minister Asaduzzaman Khan – diplomatic sources linked it to growing displeasure in the ruling Awami League establishment over the manner in which Bangladesh has been mentioned by Indian leaders.
Shah, in his address in Parliament during the passage of the Citizenship Amendment Bill, spoke about persecution of minority communities in neighbouring countries – and mentioned Islamic countries like Bangladesh, Pakistan and Afghanistan in the same breath – to justify the Indian legislation that excludes Muslims.
In his reply to questions on what the Hasina government felt about the NRC and the amended citizenship law, Rizvi repeatedly mentioned that Bangladesh followed "democratic, plural, socialist and secular" principles that the Father of the Nation, Bangabandhu Sheikh Mujibur Rahman, had adopted. "People in our country are never discriminated on the basis of their religion," he said.
The stress on absence of any discrimination is significant in the backdrop of the main criticism of the amended law for being discriminatory.
On the amended citizenship law, Rizvi's response was guarded. "As we understand, a new law has been enacted. But it has also been challenged in the Supreme Court. So, it is premature to comment on it," said the former MacArthur Fellow in International Relations at Nuffield College, Oxford University.