No Supreme Court stay on Maratha quota
'There is a whole group of postgraduate students who have their careers at risk'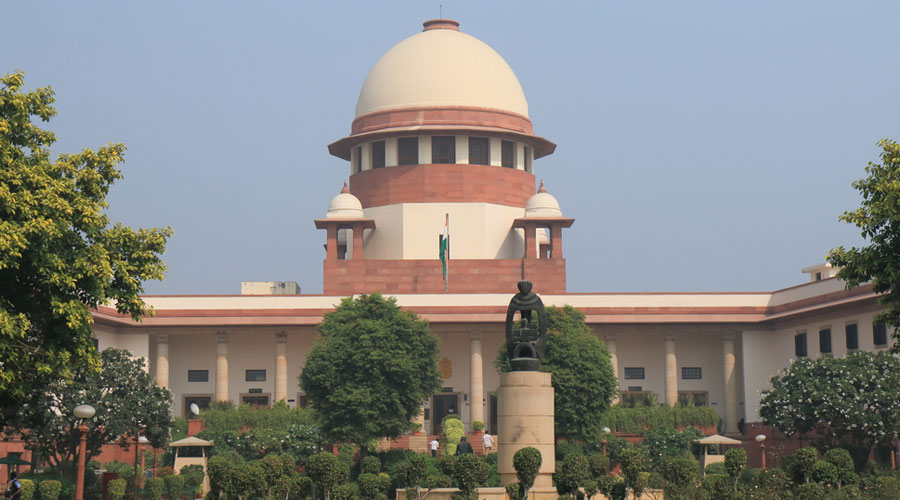 Supreme Court
Shutterstock
---
New Delhi
|
Published 16.07.20, 02:22 AM
|
---
The Supreme Court will from July 27 hold day-to-day hearings of a batch of petitions challenging the reservation granted to the Maratha community in Maharashtra, which has raised the total volume of reservations in the state above 70 per cent.
A bench headed by Justice L. Nageswara Rao declined to order an interim stay on a Bombay High Court judgment upholding the quota, but indicated the proceedings could be completed in three days.
The court rejected a plea from several advocates, including senior counsel Shyam Divan, for the matter to be heard in physical courts.
Justice Rao said that since the Covid-19 epidemic was not going to blow over soon, the advocates must reconcile themselves to hearings by videoconferencing.
All the courts in the country are conducting proceedings through videoconferencing, but most lawyers feel that cases cannot be argued fully in virtual courtrooms.
Bombay High Court had on July 27 last year upheld the November 2018 Maharashtra act that grants reservation for Marathas.
It had, however, held that reservation to the community should not exceed 12 per cent in jobs and 13 per cent in education, as the state backward classes commission had recommended. The Maharashtra government, however, has continued with the act-mandated 16 per cent quota in both jobs and education.
A nine-judge constitution bench had in 1992 ruled that the total volume of reservation must not exceed 50 per cent. However, many states have breached the ceiling, and the apex court has clubbed into a single case all the petitions filed over the years challenging the violations. However, the case has been pending for a long time.
Appearing for some of the petitioners, Divan told the court on Wednesday that the 16 per cent quota for Marathas has raised the volume of reservation in Maharashtra "to 70 per cent... to 73 per cent".
"There is a whole group of postgraduate students who have their careers at risk," he said.
Senior advocate Kapil Sibal, appearing for some interveners justifying the Maratha quota, said the court must also examine the validity of the 10 per cent reservation granted countrywide to the economically weak among the upper castes.