No decision on new CBI chief as panel gets only names to mull
Mallikarjun Kharge said the selection panel has asked for background information on the shortlisted candidates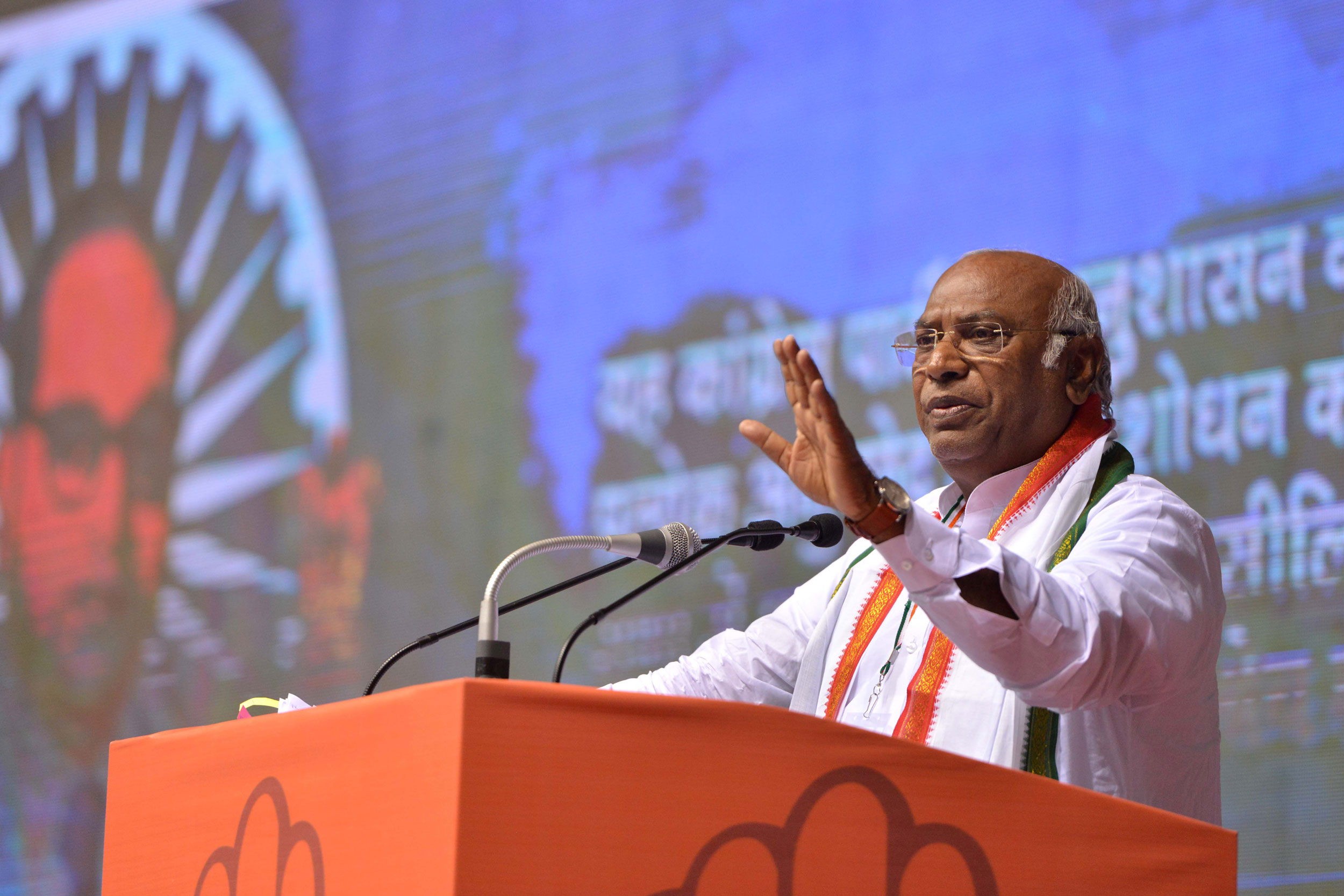 ---
New Delhi
|
Published 24.01.19, 09:53 PM
|
---
The selection committee, led by Prime Minister Narendra Modi, to pick the new CBI director did not reach a decision at its meeting on Thursday evening and will meet again soon.
The other two members of the committee are Chief Justice of India Ranjan Gogoi and the leader of the largest Opposition party in the Lok Sabha, Mallikarjun Kharge.
"No decision today," Congress veteran Kharge told journalists after the hour-long meeting at the Prime Minister's residence.
Kharge said the panel was presented with a list of candidates for the post without background details or where the IPS officers are posted now.
"There was a discussion on the names. There was no mention of their career details, including relevant experience. We have asked them to provide all the necessary details. The next meeting will be convened maybe by next week," the Opposition leader said.
He said they have asked for background information on the shortlisted candidates, including details of previous and current postings and competence.
Sources said IPS officers from the 1982-1985 batches are in contention for the post. The home ministry, which is the cadre-controlling authority of the Indian Police Service, had sent a list of 60-70 officers from across the country on Monday to the Prime Minister's Office. The government is said to have shortlisted 12 candidates.
Gujarat director-general of police Shivanand Jha and National Investigation Agency director-general Y.C. Modi, both considered close to Prime Minister Narendra Modi since his days as Gujarat chief minister, are being seen as favourites.
Rina Mitra, a Madhya Pradesh-cadre IPS officer with roots in Bengal, is also on the shortlist along with Mumbai police commissioner Subodh Kumar Jaiswal, Uttar Pradesh director-general of police O.P. Singh, BSF DGP Rajnikant Mishra, CISF DG Rajesh Ranjan and Haryana DG (state vigilance bureau) Parminder Rai.
The post of the country's premier investigating agency has been lying vacant since January 10 when the former director Alok Verma was abruptly removed, less than 48 hours after he was reinstated by the Supreme Court.
At least two former Chief Justices of India — T.S. Thakur and R.M. Lodha — had said Verma's removal as CBI chief without giving him a hearing violated the principles of natural justice.
The 2:1 decision was taken by the selection panel, on which Justice A.K. Sikri had stood in for Chief Justice Gogoi.
Kharge, who alone had dissented against the decision to remove Verma, had asked the Prime Minister to make public the minutes of that meeting.