Nehru: Fall guy for all seasons
What the Sangh blames Nehru for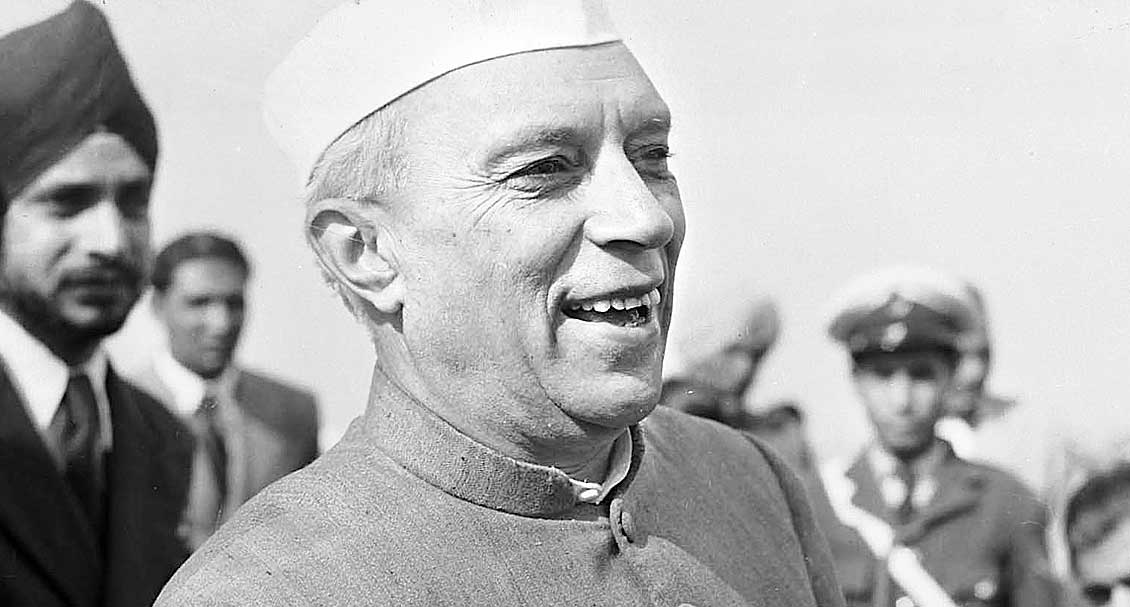 Jawaharlal Nehru.
Telegraph file picture
---
New Delhi
|
Published 14.03.19, 09:06 PM
|
---
Partition
In 2003, then Rashtriya Swayamsevak Sangh chief K.S. Sudarshan had accused Mahatma Gandhi of "two mistakes: supporting the Khilafat movement and making Jawaharlal Nehru the first Prime Minister".
"The end result was that two enemies, Pakistan and Bangladesh, were created forever," he had added.
In 2014, an article in the Sangh's Malayalam mouthpiece, Kesari, said: "Nehru's selfish politics was behind national tragedies such as the Partition and Gandhi's assassination. After evaluating Nathuram Godse's arguments in the light of historical documents related to the Partition, if students of history feel Godse aimed at the wrong target, they cannot be blamed. Nehru was solely responsible for the Partition of the country."
Former BJP minister M.J. Akbar, however, says in his biographical work Nehru: The Making of India: "Sardar Vallabhbhai Patel, the strong man of India, had accepted the idea of Partition even before Pandit Jawaharlal Nehru, the romantic."
In 2009, Modi, then chief minister of Gujarat, had banned a book by former BJP minister Jaswant Singh that blamed Pakistan's founder Mohammed Ali Jinnah, Nehru and Sardar Patel equally for the Partition.
Kashmir imbroglio
In the Lok Sabha last year, Modi had said: "All of Kashmir would have been India's if Patel (instead of Nehru) had been allowed to become India's first Prime Minister."
The BJP has consistently blamed Nehru for Article 370 of the Constitution, which gives Jammu and Kashmir a degree of autonomy. This was a condition for the princely state's accession to India.
Yet, some authors believe that Patel was ready to relinquish India's claim on Kashmir in exchange for Hyderabad (before its annexation) or East Pakistan.
Mahatma Gandhi's grandson Rajmohan Gandhi, in his biographical work, Patel: A Life, quotes a speech by Patel in Junagadh after the princely state had merged with India. Patel said: "We would agree to Kashmir if they (Pakistan) agreed to Hyderabad."
The Biography of Bharat Kesri Dr Syama Prasad Mookerjee: With Modern Implications, by S.C. Das, says Patel was keen on trading the Kashmir Valley for East Pakistan and that "there was (a) consensus between Dr Mookerjee and India's Iron Man Sardar Patel on this grave issue".
Mookerjee, founder of the Jana Sangh, is revered by the BJP.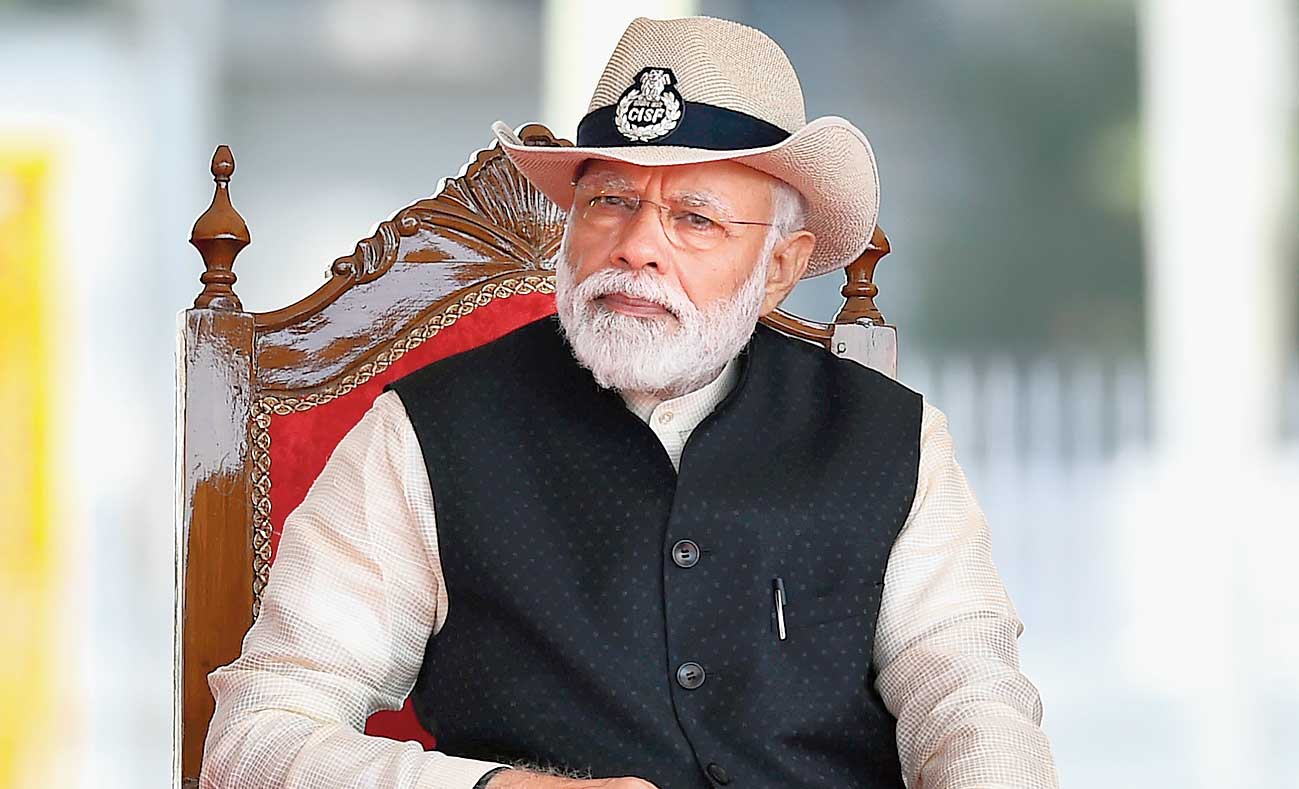 Dynastic rule
Modi said in Puducherry last year: "One family, either directly or indirectly, ruled the country for 48 years.… For about 17 years our first Prime Minister ruled, and after that his daughter held the reins for 14 years and following that her son was at the helm for five years."
However, both Nehru and Indira Gandhi had been active in the freedom struggle, and the succession was neither continuous nor, it may be argued, automatic.
Nehru was Prime Minister from 1947 till his death in 1964. He was succeeded by Lal Bahadur Shastri. Indira became Prime Minister in 1966.
China's veto power
Nehru in 1950 refused an informal American offer of a permanent seat in the UN Security Council, which was meant to dislodge the Republic of China lest the newly formed, communist-governed People's Republic of China claim the seat. Later in 1955, Nehru declined a similar proposal from the Soviet Union. Nehru wanted a permanent seat for India but not at the expense of upsetting the dynamics of the UN. Dislodging China would be dangerous, he believed.
Over the years, China has used its veto power in the council to block not just the listing of Jaish-e-Mohammed chief Masood Azhar as a terrorist, but also similar moves against others. It also blocked an Indian proposal to get Pakistan censured by a UN panel for releasing Mumbai attacks mastermind Zaki-ur-Rehman Lakhvi from jail.
Defeat in China War
Lieutenant General T.B. Henderson Brooks and Brigadier Premindra Singh Bhagat of the Indian Army had analysed the events leading to the 1962 war with China.
Shortly before the BJP came to power in 2014, party MP Ravi Shankar Prasad had told the Rajya Sabha: "The report of Henderson Brooks has not come out properly, but in parts. It holds Jawaharlal Nehru responsible, and rightly so."
The BJP had attacked the Congress for not declassifying the report, leaked by an Australian journalist, Neville Maxwell. The report blamed the defeat on the Nehru government's "forward policy" relating to Tibet and the army's undue haste.
The BJP did not declassify the report after coming to power, and finance minister Arun Jaitley deleted a blogpost on it.
'Anti-Hindu' laws
The Sangh and its affiliates have attacked Nehru for opposing a ban on cow slaughter and his government's codification of Hindu personal law.
In 1954, Congress MP Seth Govind Das tabled a resolution in the Lok Sabha for prohibiting cow slaughter. Nehru said: "I would rather resign than accept this nonsensical demand."
In 1962, the Jana Sangh ran a poll campaign in Madhya Pradesh with a cartoon of Nehru slaughtering a cow.
After the draft Hindu code bills — which gave Hindu women greater rights over property — were introduced in the constituent assembly, an "all-India anti-Hindu Code bill committee" was formed by their opponents and the Sangh organised rallies against the bill and vilified Nehru and B.R. Ambedkar.
Sangh mouthpiece Organiser said in the same year: "We oppose the Hindu Code Bill. We oppose it because it is a derogatory measure based on alien and immoral principles. It is not a Hindu Code Bill. It is anything but Hindu. We condemn it because it is a cruel and ignorant libel on Hindu laws, Hindu culture and Hindu dharma."