SC directs govt to allow women cadets to join NDA from this year
The apex court said the armed forces were equipped to deal with emergencies and would have no difficulty in admitting the aspirants now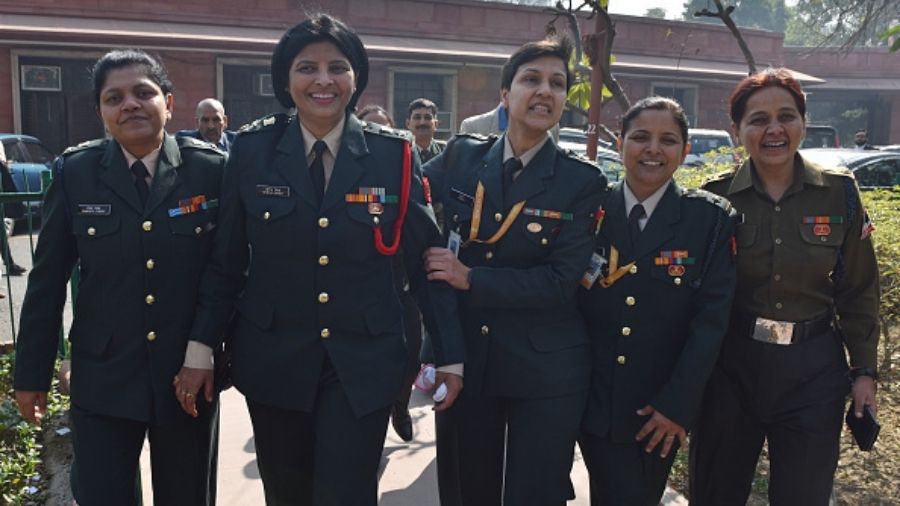 ---
New Delhi
|
Published 23.09.21, 01:53 AM
|
---
The Supreme Court on Wednesday rejected the Narendra Modi government's request to allow the entry of women cadets into the National Defence Academy (NDA) only from May next year and directed the Centre to permit them to take the entrance exam scheduled this November.
The defence ministry had cited lack of time to develop infrastructure and logistics to accommodate women at the NDA, where only male cadets were allowed, and fix criteria for physical fitness. The ministry pleaded that women be allowed to appear for the next instalment of the entrance exam in May 2022.
The court, however, said the armed forces were equipped to deal with emergencies and would have no difficulty in allowing women cadets into the NDA. It refused to vacate its earlier interim order in favour of women taking the November exam.
"It is not so complex, what you are saying? The armed forces are the people who deal with everything in emergencies. They are the best response team we can get in the country. So I don't believe that the armed forces' response team will not be able to deal with the scenario…. Not many have enrolled for the exams this time," a bench of Justices Sanjay Kishan Kaul and B.R. Gavai told additional solicitor-general Aishwarya Bhati appearing for the Centre.
"This (exam) is something which is happening for the first time in the country. Instead of postponing it, try to work something out for them," the court added.
Bhati said the government would be pushed into a "tight situation".
But Justice Kaul, heading the bench, said: "Ms Bhati, the armed forces have been in more difficult and tight situations than this…. We are sure they would be able to deal with this emergency."
"We are not saying problems are not there. But I am sure the armed forces are capable of finding a solution. What we are finding difficult to accept is to postpone everything by a year. Having given some hope to the women to take the examination in November, we don't want to belie that hope now…," Justice Kaul said.
"…What answer would we have for the students who are on the anvil of taking the exam? Don't ask us to effectively vacate the order. You go on with the exercise. Let us see the result and see how many women get it," the bench added.
"We will thus not vacate the order passed by us. We will keep the plea pending here so that directions can be sought as situations arise," it said.