Naveen seeks colleagues' tips to strengthen party
Suggestions to be submitted ahead of BJD's 24th foundation day on December 26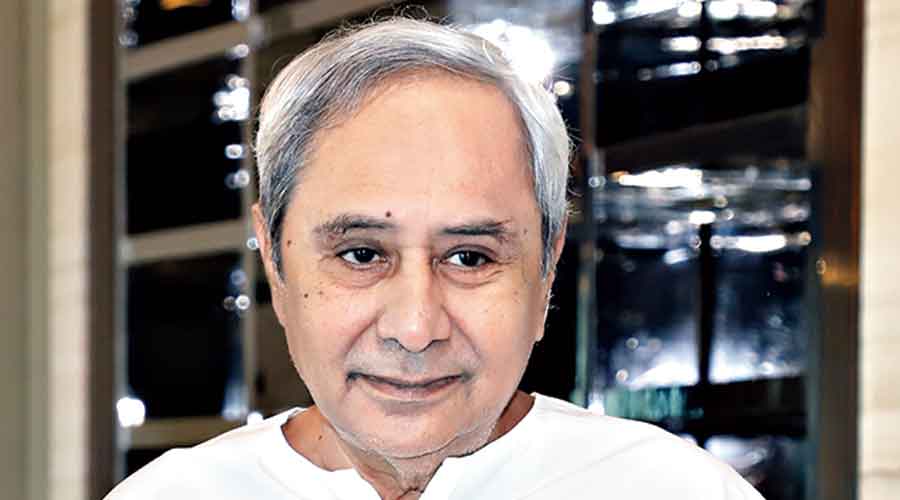 ---
---
Odisha chief minister and Biju Janata Dal (BJD) president Naveen Patnaik has asked party colleagues to suggest ways of strengthening the party ahead of its 24th foundation day on December 26.
Presiding over the party's state council meeting via video conferencing, Naveen on Monday underscored the regional party's commitment to the development of the people of the state and sought suggestions from all council members to strengthen the party and also improve the quality of governance. Naveen is leading the state as its chief minister for the fifth time in a row.
He has also been leading the party since its inception in 1997.
The BJD state council meeting was held a day after the party's executive body meeting at the party headquarters in Bhubaneswar. Significantly, while chief minister himself has hardened his stance against the Centre after a spell of bonhomie with Prime Minister Narendra Modi and other senior BJP leaders, other BJD leaders have also become more vocal in demanding special category status for Odisha.
On Friday addressing the executive committee meeting of Biju Yuva Janata Dal, the party's young wing, Naveen had urged party workers to fight against the Centre's injustice to the state and asserted that national parties have never served Odisha's interests.
He had also reiterated his demand for Odisha being accorded special category state status. He had also raised the contentious issue of Mahanadi water sharing and sought to invoke Odia pride.
The sudden change in Naveen's stand against the BJP-led Centre is being seen as part of a deliberate strategy to counter the growing perception that the BJD shares a friendly relationship with the saffron party and its bosses in Delhi even though publicly it continues to maintain the façade of having equal distance from both the BJP and the Congress.
This is also being seen as a bid to galvanise the regional party ahead of the urban elections next year.
The BJD happens to be the most successful regional party of the state with Naveen turning it into a virtual election winning machinery. The party has come to power in the state five times in a row.
However, in the last elections the BJP was able to win eight out of the 21 Lok Sabha seats in the state, an increase of seven seats compared to the 2014 elections.
The BJP also improved its Assembly tally and emerged as the main Opposition party in Odisha which seems to have become a cause of worry for BJD and its supremo who wants to whip up regional sentiments to strengthen his party's hold on the state.