Naveen Patnaik bats for 33% women's quota
His statement has been criticised by both Congress and BJP who have accused the CM of playing the women card for the sake of votes ahead of the urban polls scheduled next year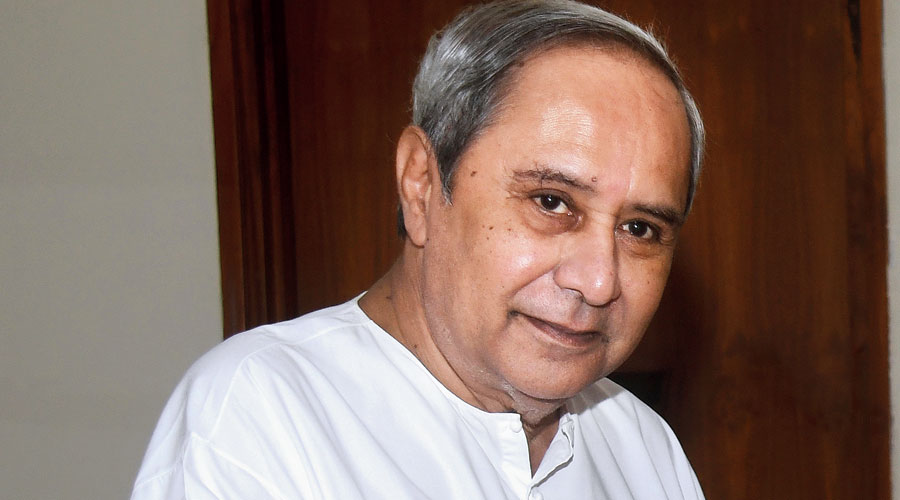 ---
---
The Biju Janata Dal (BJD) president and chief minister Naveen Patnaik on Saturday targeted the national parties for their failure to take steps for women empowerment and asserted that his party will fight on every conceivable platform for reservation of seats for women in Lok Sabha and legislative Assemblies.
However, Naveen's statement has been criticised by both the Congress and the BJP who have accused the chief minister of playing the women card for the sake of votes ahead of the urban polls scheduled next year. They also claimed that the Naveen government wanted to divert public attention from its failure on various fronts, particularly on the issue of safety and security of women.
Addressing the 24th foundation day function of the BJD, Naveen said: "National parties remember women empowerment during elections and make commitments in their manifestoes only to conveniently forget about it after winning the elections. BJD will keep reminding the national parties about this forgotten promise."
The chief minister said that henceforth BJD will raise the issue of women empowerment in every session of Lok Sabha, Rajya Sabha and in the legislative assembly to remind national parties of their promises in this regard.
Naveen also maintained that his government was providing 50 per cent reservation to women in urban and rural bodies. " Now it's fighting to give 33 per cent reservation to women in the Lok Sabha and Rajya Sabha. The BJD is the only party in the country which gave tickets to 33 per cent women in the last general elections," Naveen said.
At present in the 147 members Odisha Assembly, there are 15 women members. Stating that the BJD has become a social movement and women are the soul of this social movement, Naveen said, "No household, no state, no country has progressed without empowering its women. We cannot deprive half of our population of their rights. They must have their rightful place in the political space of our country."
In fact, Naveen has done even better than his late father and former chief minister Biju Patnaik as far as providing reservation to women is concerned. While Biju was the first leader to introduce 33 per cent reservation for women in panchayat and urban bodies in 1992, Naveen enhanced this quota to 50 per cent.
Reacting to the chief minister's stand on women empowerment, state BJP spokesperson Lekhashree Samantsinghar said, "The state government has totally failed in providing security to women. Now they are raising the issue only to divert the attention of the people from their failures."
In the other hand, state congress Mahila Morcha (Women wing) president Bandita Parida said, "While Naveen Babu is raising the issue of respect for Maa and Matti (mother and motherland) women are being tortured in the state every day. The mother of the five-year-old girl Pari, who was murdered in July, is yet to get justice."