NC, PDP reject poll feelers
Dozens of leaders from pro-India camp are in jail since August 5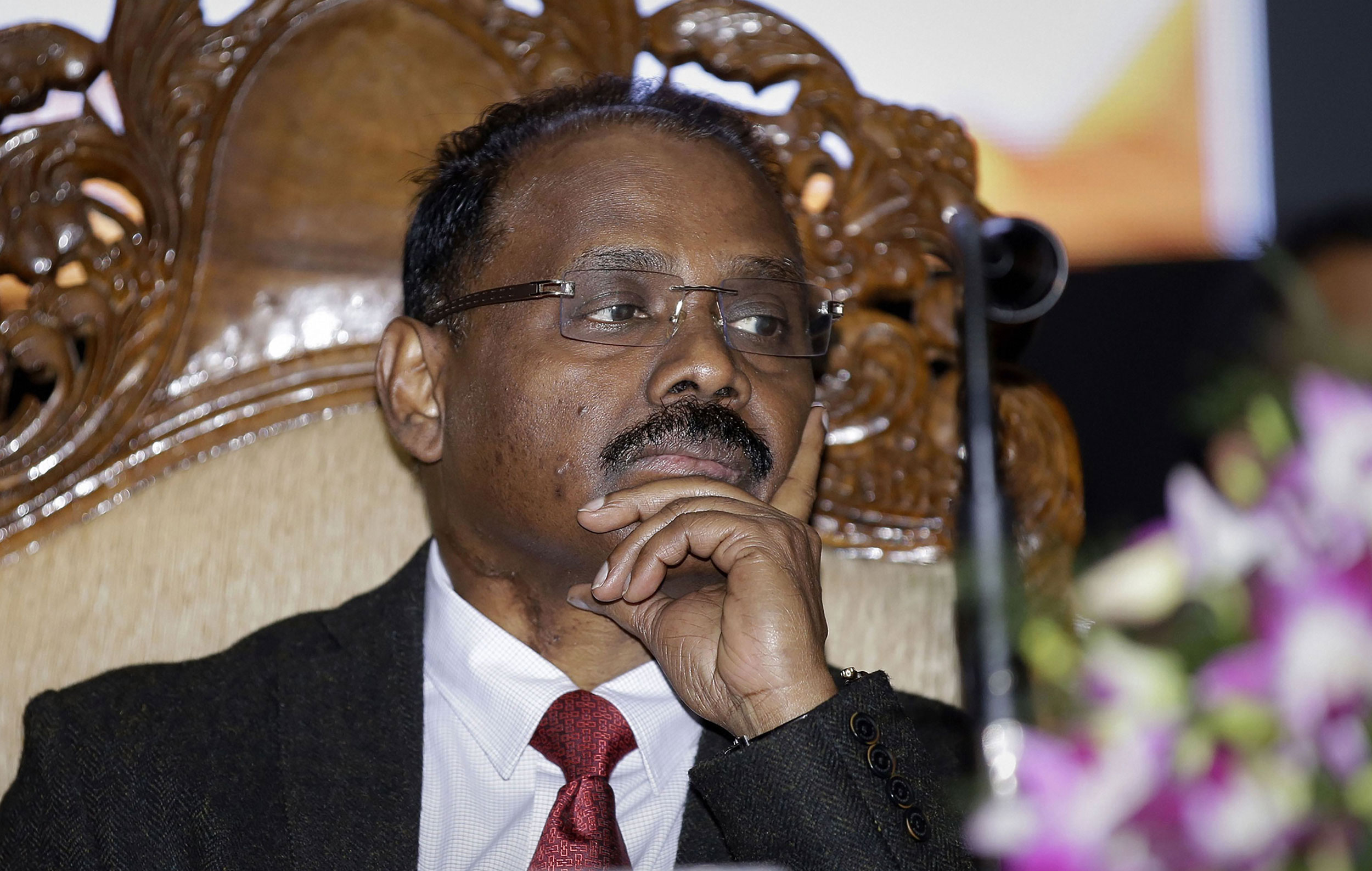 Jammu and Kashmir Lt Governor Girish Chandra Murmu during the regional conference on replicating good governance practices in J&K, Ladakh, at Convention Hall in Jammu, on November 15, 2019.
(PTI)
---
Srinagar
|
Published 16.11.19, 08:41 PM
|
---
Kashmir's pro-India parties, the National Conference and the People's Democratic Party, on Saturday rejected election feelers from the government, saying any decision on polls could only be taken once their leadership was released from jail.
The two parties were referring to Jammu and Kashmir's Lt Governor G.C. Murmu's announcement on Thursday that the "process of holding the election will come soon".
"It (Jammu and Kashmir) is a Union Territory with a legislature. It will not continue like this (central rule)," he said, seen as a feeler to the Valley-based parties to prepare for elections.
NC member of Parliament Baramulla Akbar Lone said there was no question of participating in the election "until and unless our leaders are released".
"When they come out we will sit and decide," Lone told The Telegraph.
Dozens of leaders from pro-India camp are in jail since August 5 when the Centre scrapped the state's special status. They include three former chief ministers — Farooq Abdullah, Mehbooba Mufti and Omar Abdullah.
Lone said they could not stop the government from holding the election in absence of parties like the NC and the PDP but said the process would not be seen as credible.
"The election will have credibility only when people will participate in the fray and genuine parties will be in the fray," he said.
PDP leader Parvez Wafa questioned the government's decision to hold elections while "leaders of major political groups have been detained in hordes".
"The way in which the authorities are mulling to hold polls will be unjustified, ironic and uncalled for," Wafa told a news conference in Jammu.
He said the leadership of major political parties are under detention and the idea of "holding polls itself loses the relevance" and is undemocratic.
"Since in a democratic set up, polls are part of a mechanism which delegates power to the people to choose their representatives and it is the duty of the state to ensure free and fair elections," Wafa later said in a statement.
The PDP leader said the party had requested to allow a delegation to meet the party president Mehbooba Mufti but they were denied permission.
Mehbooba was shifted on Thursday evening from Cheshma Shahi guest house turned jail to a government facility in heart of Srinagar city following criticism that her previous jail was not equipped with proper heating arrangement.
Party sources said releasing their leadership was not their only concern as it would be untenable to contest the elections when the state had lost its special status and bifurcated into two Union Territories of Jammu and Kashmir and Ladakh.