Narendra Modi and Amit Shah targeting Mamata: Mayawati
BSP chief accused the Election Commission of hurting democracy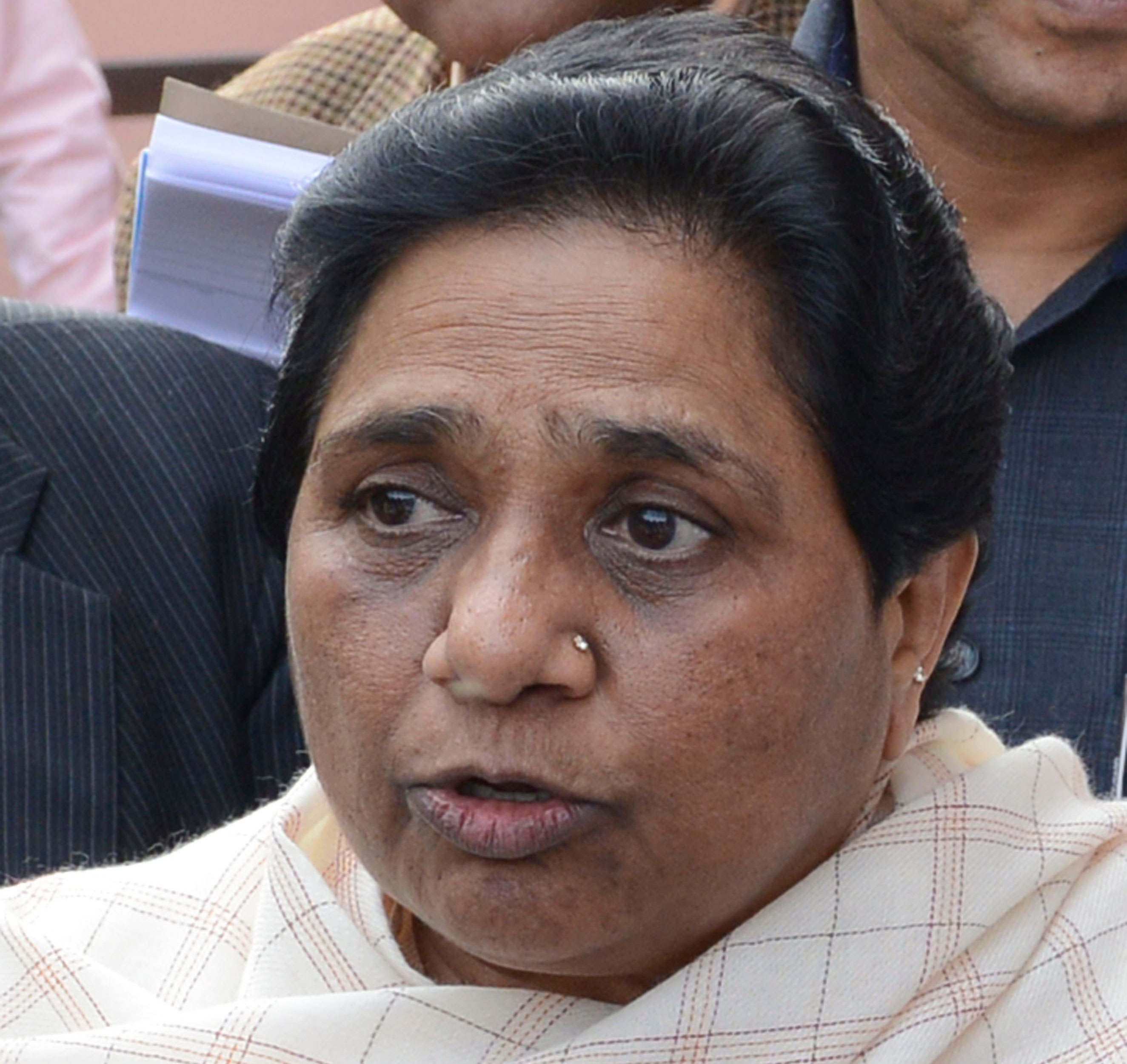 ---
|
Lucknow
|
Published 17.05.19, 02:08 AM
---
BSP chief Mayawati on Thursday accused the Election Commission of India of hurting democracy and helping Narendra Modi and said the Prime Minister and BJP president Amit Shah had been targeting Bengal chief minister Mamata Banerjee from the beginning.
Mayawati was reacting to the poll panel's decision to cut short the campaign time for the remaining nine seats in Bengal by 19 hours a day after the violence during Shah's roadshow in Calcutta on Tuesday.
"The way the Election Commission reduced the campaign time is proof that it is helping Modi. Otherwise the commission would not have fixed the closure time after Modi's rallies (in Bengal) on Thursday. The EC would have prevented even Modi from campaigning. But it appears that free and fail polls are not possible under the present chief election commissioner (Sunil Arora)," the BSP leader said in Lucknow on Thursday.
"The commission is hurting democracy. Similar tricks were used in Uttar Pradesh but our alliance didn't give any opportunity to them," Mayawati said, referring to her tie-up with the Samajwadi Party and the RLD.
Mayawati supported Trinamul Congress chief Mamata, saying: "Modi and Shah have been targeting Mamata from the beginning and are trying their best to divert the attention of the country from the failures of the central government to the BJP-created controversies in Bengal. It is unbecoming of the Prime Minister."
The BSP chief said what happened in Bengal in the last few days was a "shameful design" of Modi and Shah. "The people of Bengal are watching every development closely and know the truth. They will give a fitting reply to Modi in this election," she added.
Mayawati accused Modi and Shah of conspiring against the Bengal regime. "The BJP and the RSS create one Bengal-related controversy or the other for political mileage. Modi and Shah have been hatching conspiracies every day against the Bengal government. The way the guru (Modi) and the chela (Shah) are trying every possible dirty trick against Mamata is a dangerous political tendency," she said.
Samajwadi chief Akhilesh Yadav, too, has backed Mamata.
"The BJP has lost Uttar Pradesh and so now they have run to Bengal to make a last ditch effort. I appeal to the people of Bengal to support @MamataOfficial ji and ensure that the BJP has nowhere to go on the 23rd of May," he tweeted on Thursday.
A political observer said the BJP was not on firm ground in most seats in Uttar Pradesh and was looking at Bengal and Odisha to make up for the losses.
"The BJP is uncertain in Uttar Pradesh and is looking at Bengal and Odisha to make up for the losses. While the RSS and the BJP believe they can manage the Naveen Patnaik-led BJD in Odisha, they have no such hope with regard to Mamata and so are focusing on Bengal," the observer said.