Modi an Indian colonising India: Aishe
'Strategies: divide & rule, use brute power, encourage loot'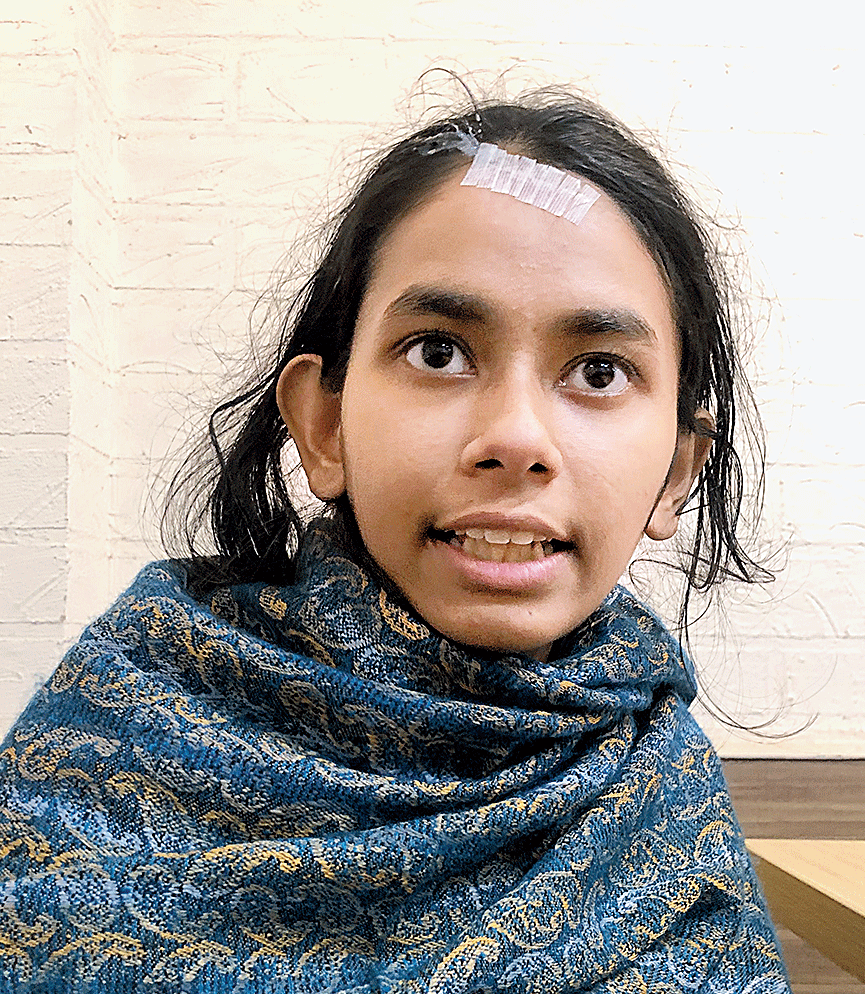 Aishe Ghosh.
Picture by Sankarshan Thakur
---
New Delhi
|
Published 18.01.20, 09:58 PM
|
---
A university student has articulated probably the most stinging critique of Prime Minister Narendra Modi yet, saying a "new internal colonialism" is being unleashed on India under him.
"We are being colonised by our own and are being hurled back to the era when we enjoyed no independence," Aishe Ghosh, president of the JNU Students' Union (JNUSU), told The Telegraph. "We are at a critical juncture, India is being colonised by its own leadership."
Asked how she could be calling Modi, who fashions himself as an ultra-nationalist, a "colonialist", Aishe argued that the similarities between the strategies and intents of British imperialists and the Modi government are strikingly similar.
"You could perhaps call it a modern sort of colonialism, or an internal colonialism, but Modi is doing exactly what colonial powers did. Divide the people to entrench yourself in power. Discriminate against sets of people to shore up support. Unleash harsh laws and the brute power of the state to demoralise and control people. Impoverish large sections for the benefit of a few. Revise and rewrite history. Encourage loot of public resources. It is all the same thing, except Modi is an Indian doing it to Indians, which is much more alarming."
Aishe, who became the worst victim of mob violence on the JNU campus on the night of January 5 — she suffered a forehead gash from repeated rod blows and a broken arm — spoke to us shortly after doctors at the All India Institute of Medical Sciences (AIIMS) had clipped open the sutures on her temple. She arrived at our rendezvous with a couple of mates looking just how the nation has come to recognise her this past fortnight — a chit of a girl, her crown marked out by a strip of gauze, her left arm in a cast and a sling, hair in dishevelled rebellion against her pony-tail, a shawl she couldn't be less careless about draping, a wounded waif, you'd think. Until she begins to speak.
Aishe speaks in the same breath of the agitation against the fee hike she has led on the JNU campus and the turmoil spreading across datelines; to her, they are part of the same malaise, triggered by the same overarching motive — "Drastically alter and reduce India and what it means." She is deeply invested in the JNU agitation, but she sees it as seamlessly linked to larger issues; she can join the dots.
"You might think our fight is only for a few rupees students are having to pay as fees. Yes, it very much is. But it is about much more. It is about the arbitrariness and violence with which decisions are being taken and imposed, it is about an undemocratic unilateralism that is being thrust upon us everywhere, in JNU and across the country, it is all linked. They are openly raising 'goli maaro' slogans. Today they have come on the campus with rods and sticks, tomorrow they could come with guns and kill us too. But the fight is not only on the JNU campus, the threat is everywhere, terrible things can happen, we are seeing them happen."
It seems of little relevance to Aishe to be asked if she's in pain. "I'm fine, it's healing. This is not about me, this has to be about why this happened. Everyone should know why this happened. Why this happened in JNU, and why this is happening across the country. That is where the challenge is and the battle is."
So, why?
"Because our most fundamental values, our most fundamental rights have been brought under grave threat, we are today in danger of
losing our citizenship, our Constitution, actually everything we gained after becoming an independent country. The design of the CAA-NPR-NRC is a design to pit Indian against Indian and imperil India itself.
"Yes, our current battlefield is JNU, but clearly our current battlefield is also this whole nation. The JNU struggle is very important to us, but so is the wider threat. People should be able to see what is being done to them, how they are throttled and undermined. And they are seeing it, that is why there are protests all around. The challenge is to save the nature of JNU and equally to save the nature of India. Their effort is to make JNU a thing of the past, some sort of fairytale, their effort is to make India as we know it a thing of the past too. That battle will have to be fought in every campus, on every street."
The frail bundle next to me has morphed into Ms Spitfire; her plastered arm is itching to mimic the animation of the arm that survived the assault.
"We have been taking slow blows a long time, but the blows have come harder. Please understand that January 5 (the night of the masked mob mayhem) was not the first blow on us, it was the final hammer, and it was encouraged and ordered by the power at JNU, it happened with the collusion of the vice-chancellor (VC). He is part of the same mindset that is now the Establishment, that is why we are demanding his removal."
But clearly, what Aishe calls the Establishment is having none of her arguments or demands; VC Jagadesh Kumar has been endorsed by the powers and appears well entrenched.
"Well, of course, he is, but that does not mean we will drop our demand. They all belong to the same project that is ruining JNU and ruining this country. Somebody has to speak up and protest, and we are not alone in this. Why do you think we have received support from campuses across the country, including IITs and such institutions? We have become part of the discourse, and the wider struggle, everywhere. We are not alone, and our battle is valid, it is a battle with good reason."