Nalanda threat to ex-teacher
American told: Apologise for critical comments or else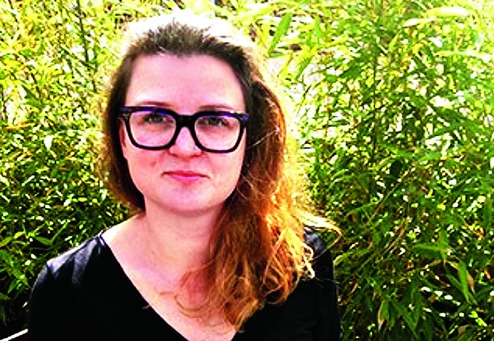 ---
Published 07.10.17, 12:00 AM
|
---
New Delhi, Oct. 6: Nalanda University has directed a former visiting faculty member to tender an unconditional apology for her critical comments to the media about the institution's decision to discontinue a course on yoga taught by her, and has warned of "appropriate action" if she does not fall in line.
Patricia Sauthoff, an American researcher pursuing her PhD at the School of Oriental and Asian Studies (SOAS) in London, has told the university she has no intention of apologising as it was a senior BJP leader, Ram Madhav, who had made the affairs of the institution public by tweeting about them.
Sauthoff's course, "History and Politics of Yoga", was stopped from this academic session as the BJP leadership was apparently not keen on the programme. On September 9, Madhav had tweeted that he was "stunned" to hear that the "Amartya Sen regime" at Nalanda University had a "course on politics of yoga" taught by a "foreigner", and added that it had now been "abolished".
Sen was the chancellor of Nalanda University till July 2015 and the course was introduced in December 2016. Courses on yoga's history and politics are routine internationally.
Sauthoff told the university she had only stated the facts about her time there and the changes the institution had undergone. "There is nothing for me to apologise for since it was not me but NU officials who spoke to political leaders and the media to try and discredit me and the course I taught," she said in an email response to officiating registrar Pankaj Mohan, who had served her with the memo.
Following Madhav's tweet, Sauthoff said, she had been besieged by phone calls and messages from the Indian media.
"I was also trolled online by Right-wing supporters who made sexually degrading remarks about me, called for the expulsion of all foreigners from Indian universities, and who have continued to degrade me on social media to this day," she wrote from Portland in the US.
In the memo issued on Wednesday, Sauthoff had also been told that her last salary would not be released unless she furnished the "no dues'' certificate. On this, she pointed out that when she left the campus on May 19, she was still an employee of Nalanda University with a contract that she was told would be renewed.
She cited a communication received from the university administration on June 13 asking for her concurrence for the extension of the contract. Six days later, she received a fresh communication stating that the offer stood withdrawn.
The following day, Sauthoff was assured officially in writing that her salary and other allowances would be paid till the end of July on production of the "no dues" certificate.
Since then, Sauthoff has written several times to the university asking for the "no dues" certificate as she had left her keys, identity cards and SIM card behind at Nalanda University while leaving the campus.
She has provided details about how to secure them but the certificate has not been issued. An effort to seek the foreign ministry's intervention has proved futile.
"Your statement that I have been negligent is incorrect and misleading. It would have been more constructive, post NU's termination of my contract, and since I would not be returning to campus for the next term, for NU to do the requisite paperwork and release my salary," her email said.
Last month, after Madhav's tweet, The Telegraph had spoken to Sauthoff, who had criticised the decision, linking it to the worrying academic atmosphere in the university.
"I think this (is) an example of how the academic atmosphere at Nalanda is dissipating.... It is worrying," she had said.
An email sent by this newspaper to Nalanda University vice-chancellor Sunaina Singh for her version secured the following reply: "The university does not wish to offer any comment on the matter except that every member of the university has to comply with the prescribed set of rules and regulations of the university, even while leaving."
The reply did not specify which rule Sauthoff had violated by speaking to the media.