Nagaland carnage: Congress blasts Home Minister
The party believes the incident cannot be seen in isolation as the Northeast has been witnessing unusual rise in violence over the past few months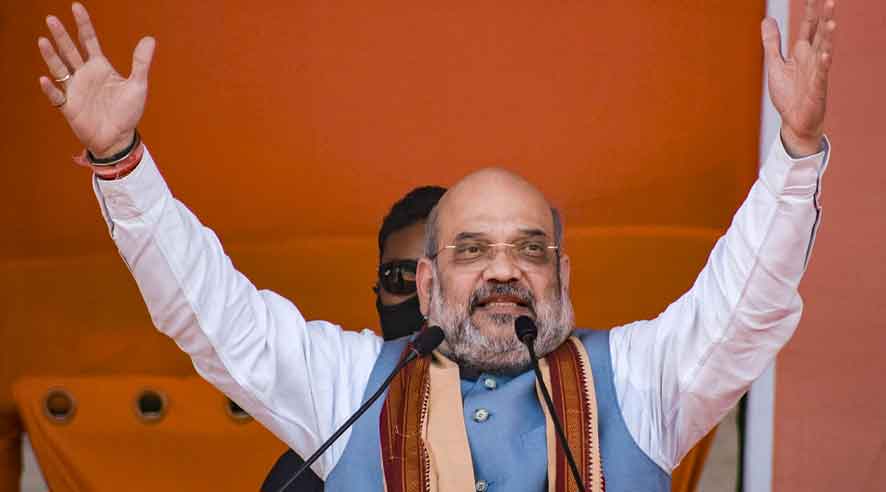 ---
New Delhi
|
Published 07.12.21, 01:47 AM
|
---
The Congress on Monday tried to project Amit Shah as a failed home minister, arguing that the law and order situation had deteriorated in the entire country during his tenure as election management for the BJP remained his primary obsession.
The AICC in-charge of Nagaland, Ajoy Kumar, said they expected the home minister to rush to Nagaland after the gruesome incident but he continued to address political rallies in Rajasthan. "Over 160 violent incidents related to separatism have happened in the Northeast since 2019. The killing of innocent citizens by the security forces shows what kind of intelligence is available," said Kumar.
Sonia Gandhi has constituted a four-member committee, which will visit Nagaland to assess the situation and submit its report within a week. The committee includes former Union minister Jitendra Singh, Ajoy Kumar, Gaurav Gogoi and Anto Antony. The Congress raised the issue in both Houses of Parliament, demanding clarity from the home minister.
The Congress believes the incident in Nagaland cannot be seen in isolation as the Northeast has been witnessing unusual rise in violence over the past few months. The party used social media platforms to highlight the series of incidents and question the performance of the home minister. They alleged that the home minister went missing when the country was witnessing protests against the Citizenship (Amendment) Act across the country, when Delhi suffered communal riots and when Assam and Mizoram clashed.
One post by the Congress said: "The Northeast region has been facing one incident after the other, but our home minister refuses to take any action on any of it. He refrains from his duty of maintaining law and order in our country." 
A video put out by the party said: "Beware! The home minister of India is missing. His silence on critical issues has acquired a dangerous proportion. He is interested only in forming government for BJP by hook or by crook.  Internal security is bound to suffer when the home minister is engrossed in pulling down opposition governments. The question is: till when the nation suffer a failed home minister?"  
The party's communications chief Randeep Surjewala said: "Killing of 13 civilians in Nagaland has again exposed the rank incompetence and folly of the Modi government in pushing a hitherto peaceful Northeast into turmoil and violence. Sheer scale of ignorance and incomprehension of Northeast and its ethos has made the situation volatile. The stillborn Nagaland Accord, the Assam-Mizoram border firing, the recent Manipur ambush, the toppling of government in Arunachal Pradesh, the stifling of mandate in Manipur… all point towards the unpardonable sins of Modi government at complete loss of strategy or direction for the Northeast."