Mother of two hands over jackpot to customer who had not paid for ticket
A lottery vendor whose word is worth more than Rs 6cr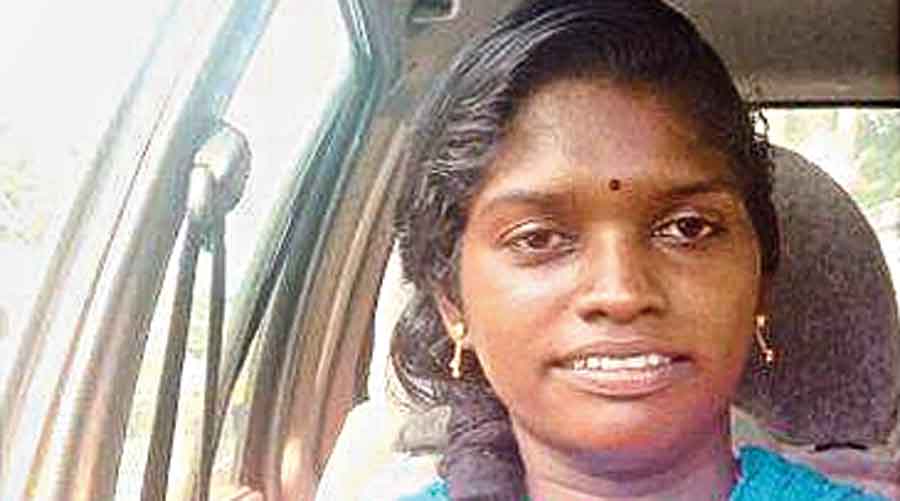 Smija K Mohan
Telegraph picture
---
Thiruvananthapuram
|
Published 27.03.21, 01:32 AM
|
---
A lottery vendor who handed over a Rs 6-crore jackpot-winning ticket to a buyer who had not paid her or cleared his past dues is being extolled for her honesty across Kerala.
Smija K. Mohan, 37, a mathematics graduate who sells lottery tickets on the roadside in Aluva, Ernakulam district, played down suggestions that she had shown extraordinary honesty in handing the promised ticket over to a client who had not paid for it.
"People use their hard-earned money to buy lottery tickets with the hope of striking it big one day," the mother of two children, aged 12 and 2, told The Telegraph on Thursday.
Kerala police have given her a "big salute" in a Facebook post that said: "Smija has become an unparalleled role model for today's society by establishing that one's word has more value than crores of rupees."
She has been flooded with invites from local citizens' groups who want to felicitate her.
Smija had over the years nurtured a base of regular buyers through a WhatsApp group.
Left with 12 unsold tickets, priced at Rs 200 each, for the state government-run lottery, she had contacted her regular customers, sharing pictures of the tickets. Among them was P.K. Chandran, an elderly gardener.
Chandran asked her to reserve a ticket for him and promised to pay her later along with her dues from past tickets. The same evening Smija learned the ticket she had reserved for Chandran had won the jackpot.
"I immediately called him. He thought I was kidding," Smija said.
When Smija went to Chandran's home to hand the ticket over, he cleared her dues of Rs 1,450, including the price of the winning ticket.
"Lots of people, including strangers, have asked me why I didn't keep the ticket for myself since the customer had not paid for it. But that's not how we should work. I didn't even think of keeping the ticket," she said.
Smija, who was been struggling to come to terms with the sudden fame and adulation that have come her way, shyly added: "Edathala police station has invited me today for a felicitation."
Smija had started moonlighting as a lottery ticket vendor in 2011 when she and her husband Mohan worked at a government printing press in Kakkanad, Ernakulam. After losing their jobs over the past three years, they became full-time lottery ticket vendors.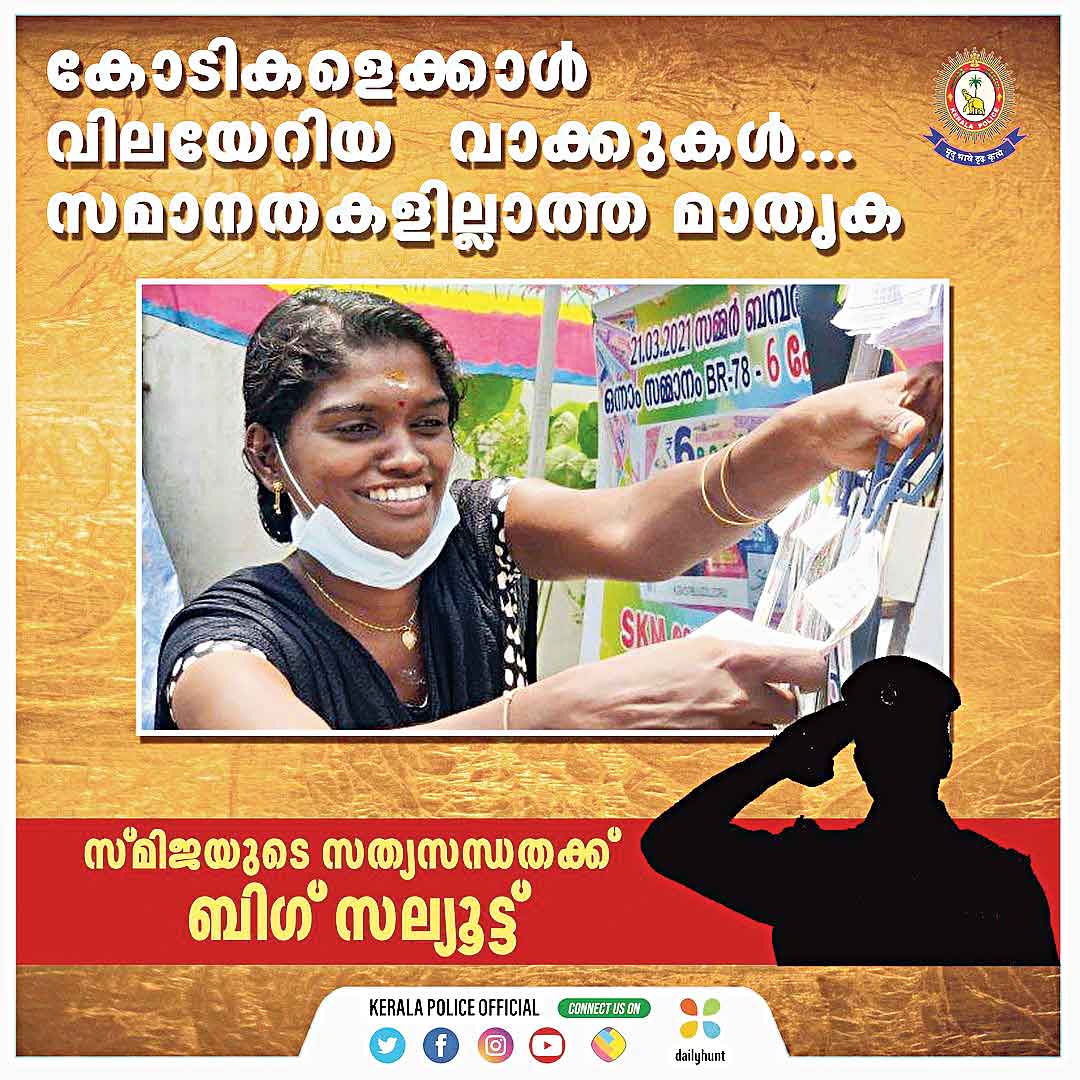 Asked why she had chosen to work in a printing press after graduating in mathematics, Smija attributed it to "circumstances".
"Everyone has financial problems. I needed to earn a livelihood to take care of my family and aged parents. But I now realise that selling lottery tickets is not a bad business at all," she said.
Lottery agents who sell winning tickets get about 10 per cent of the prize money. Smija, who buys her tickets from the Bhagyalakshmi Lottery Agency, said she had no idea how much might trickle down to her.
Chandran has told local reporters he had never won anything so big. He said he planned to help his eldest daughter Chalitha build her own house and set aside some money for his second daughter Anjitha's marriage and son Ajith's engineering studies. He did not say anything about rewarding Smija.
This newspaper could not contact Chandran or Bhagyalakshmi. A different lottery agent said that the agents usually paid the vendors who sold winning tickets "some money".
Asked what she would do if the agent rewarded her, Smija said: "I haven't thought about it yet. The government has already built me a one-bedroom house on five cents of land through the Life Mission."