More lockdown aid sought
Congress wants pay and jobs protected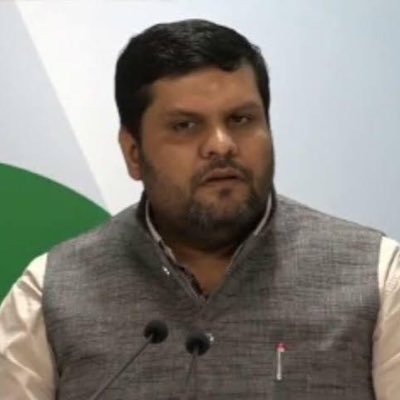 ---
---
The Congress has sought an additional financial package for the nation as lockdown relief, the key demand being that the government bear at least 70 per cent of the salary bill of the medium and small enterprises for three months.
"The central government should bear 70 per cent of the salary and wage bills of MSMEs for three months, between March and May 2020," Congress spokesperson Gaurav Vallabh told a news conference, arranged through videoconferencing, on Monday.
"The Centre should also come out with a no-retrenchment law applicable to all sectors for the next six months."
Vallabh provided the wage bill maths: "There are approximately 4.25 crore MSMEs in India as of 2019. The contribution of the sector to the GDP is 29 per cent, which is approximately Rs 61 lakh crore.
"Assuming the wage bill of MSMEs to be 10 per cent of their turnover, we can consider it to be Rs 6.1 lakh crore. (The figure for) one month (should be) around Rs 50,000 crore and for three months it is around Rs 1.5 lakh crore. Seventy per cent of it works out to approximately Rs one lakh crore."
Former finance minister P. Chidambaram, who has estimated that an ideal aid package should cost around Rs 5-6 lakh crore, has demanded "a bold FAP II (financial aid package) today or tomorrow".
"It is now conclusively established that the lockdown was declared and enforced in four hours without any preparation whatsoever. Tragic," he tweeted.
"A confidence-boosting financial assistance plan should have been announced either before or simultaneously with the announcement of lockdown.
"To stem migrant exodus, shelter, food, wages, rent relief should have been ensured and announced before the lockdown. The finance minister's financial aid package was so miserly and inadequate, it actually prompted many to go back to their villages. I urge the government to announce a bold FAP II (financial aid package) today or tomorrow."
The Congress has highlighted the hardships people are facing because of the poorly planned lockdown. It posted this message on its Twitter handle: "When a leader acts without thought or consideration, a nation is torn apart."
Vallabh recalled how truck drivers, the backbone of the economy, and their families were suffering because the drivers were stuck on the roads.
"The government has to support these people by providing immediate driver advance to transporters by DBT (direct benefit transfer) to the extent of three months of their wages," he said.
"There are approximately 30 lakh truck drivers in our country. The total burden will be around Rs 25,000 crore. This will also ensure a smooth supply chain."
Party president Sonia Gandhi has called a meeting of the Congress Working Committee on April 2 to discuss the situation stemming from the coronavirus outbreak. It will be the first ever CWC meeting held through videoconferencing.