Mentor-turned-tormentor loses senior advocate tag
Oza is facing contempt proceedings in the Gujarat High Court for alleging large-scale corruption in the court registry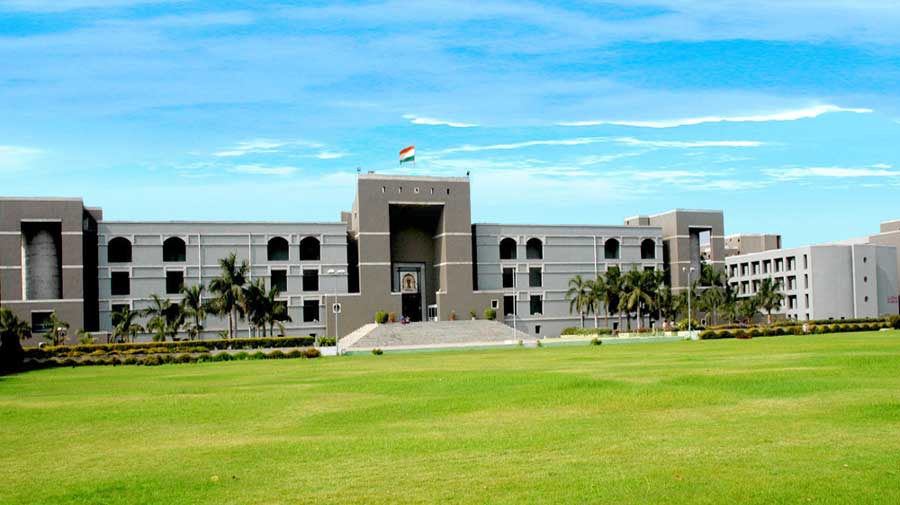 ---
---
Yatin Narendrabhai Oza, considered the estranged mentor of Amit Shah and the author of explosive letters against Prime Minister Narendra Modi, has been stripped of the status of senior advocate by Gujarat High Court for professional misconduct.
Oza, who has moved from the BJP to the Congress and then to AAP and is also the Gujarat High Court Bar Association president, is facing contempt proceedings in the high court for alleging large-scale corruption in the court registry. He had told an online media conference in June that the rich managed to get relief from the court whereas the less privileged have no proper access to hearings in the high court.
On Tuesday, a notification issued by R.K. Desai, the registrar-general of Gujarat High Court, said: "In exercise of powers conferred under Rule 26 of the High Court of Gujarat, Designation of Senior Advocate Rules, the full court at its meetings dated 18-07-2020 has unanimously resolved that the decision of the full court dated 25-10-1999 to designate Mr Yatin Narendrabhai Oza, advocate, as senior advocate is reviewed and recalled."
According to Rule 26, the high court has the power to recall the senior advocate designation for misconduct. The designation ensures priority in hearings and a higher legal fee.
Oza told The Telegraph on the phone: "I fully respect the decision of the full court. I will, however, explore all legal remedies available and as advised to me."
The advocate, known for tormenting influential figures with letters making grave allegations, is considered by many as the original mentor to Shah, now Union home minister. Oza, contesting the Gujarat Assembly polls in the 1990s, had appointed Shah as his election agent, giving the then councillor a place in the political limelight.
Later, Oza fell out with the BJP and contested unsuccessfully against Modi in the 2002 Assembly elections from the Maninagar seat in Gujarat. In 2016, Oza had tendered an unconditional apology for the contents of a letter he had sent to the then Chief Justice of India about Modi, Shah and two high court judges. Of late, Oza has not been active in AAP.
On June 16, the Supreme Court had refused to entertain a petition filed by Oza challenging the contempt proceedings initiated against him on its own by the high court.
A bench of Chief Justice of India S.A. Bobde and Justices A.S. Bopanna and M.R. Shah had asked him to approach the high court for remedy.
The apex court had rejected Oza's contention that the high court had initiated the contempt proceedings "out of anger".
The CJI had cut short the argument, asking: "Who said they are angry? Your allegations have brought disrepute to the judiciary."
Justice Bobde told the counsel representing Oza: "The allegation against the petitioner is that you are maligning the concept of justice and not any judge or court. You reply to the high court."