A retrograde step, say postgraduate students' federation
MBBS in Hindi splits doctors on side effect
'Madhya Pradesh will be the country's first state to impart medical education in Hindi'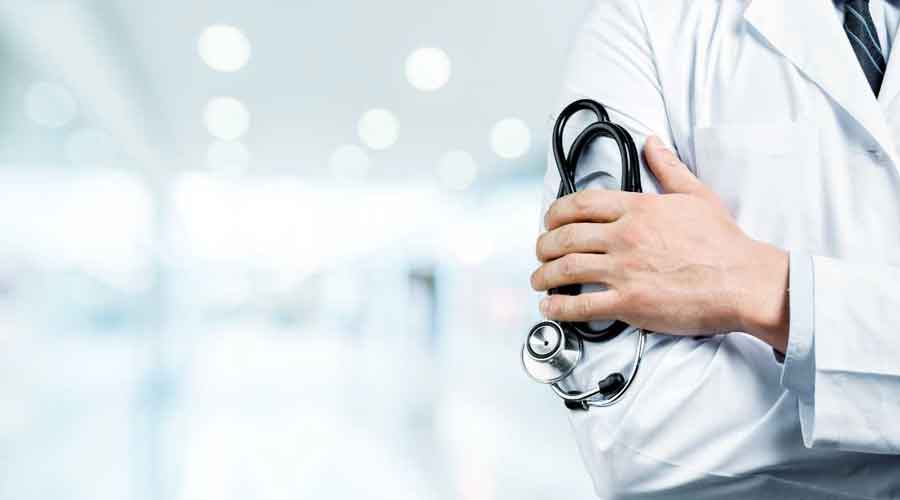 The Progressive Medical Teachers Association, a faculty body, welcomed the move
Representational image/File Photo
---
New Delhi
|
Published 15.10.22, 01:56 AM
|
---
Madhya Pradesh is set to offer three MBBS subjects — anatomy, biochemistry and physiology — in Hindi after a textbook translation exercise that local faculty say has retained all medical and scientific terminology in English.
Some government medical teachers in the state have applauded the move but members of a national federation of postgraduate students and doctors have described it as a retrograde step that would disadvantage the students who opt for it.
"Madhya Pradesh will be the country's first state to impart medical education in Hindi," Vishwas Kailash Sarang, the state's minister for medical education, tweeted on Friday.
"This innovative initiative will make it easier for Hindi-medium students to learn, read and understand."
Teachers at a government medical college in Madhya Pradesh who are familiar with the initiative said the anatomy, biochemistry and physiology textbooks had been translated and vetted by faculty members with expertise in the three subjects.
The Progressive Medical Teachers Association, a faculty body, welcomed the move. "Many students who studied in Hindi-medium schools find the existing English textbooks difficult. Translated textbooks will help them in their medical studies," said Sunil Agrawal, professor of surgery at the Gajra Raja Medical College, Gwalior, and president of the association.
Agrawal said the translated textbooks would retain medical and scientific terminology in English and only offer explanations and concepts in Hindi. "Blood pressure will be blood pressure, femur (thigh bone) will be femur, DNA will be DNA, even stomach will be stomach — the students will learn all the modern terminology."
Using the Hindi textbooks, he said, will be optional for the students.
Members of the Federation of the All India Medical Associations (FAIMA), a body of postgraduate medical students and doctors, said that medical lessons in Hindi were likely to handicap students, who need to familiarise themselves with English for their postgraduate education and medical careers.
"They will find themselves disadvantaged. In postgraduate courses, we need to make oral presentations in English, and English is essential to career opportunities within the country or outside," said Manish Jangra, a dermatologist and chief adviser and founding member of the FAIMA.
Some critics say the Hindi textbooks will only postpone the need for the students to develop comprehension skills in English, required in later years and for any postgraduate studies.
"This is a retrograde step…. Students will get unnecessarily confused and the quality of education will fall," said Rohan Krishnan, an orthopaedic surgeon and president of the FAIMA. "There have been questions about the quality of medical education in other countries that impart medical education in local languages — whether China, Russia or Ukraine."
A central government advisory, intended for students seeking medical education abroad, had earlier this year cautioned that only 6,387 of the 40,417 students who took the Foreign Medical Graduate Examination between 2015 and 2021 had cleared it. Foreign medical graduates need to clear the exam to practise in India.
The Madhya Pradesh initiative is in line with a parliamentary panel's recommendation that the medium of instruction in technical and non-technical higher education institutions should be Hindi in Hindi-speaking states, and local languages in other states.
The Committee of Parliament on Official Language in its 11th report presented to President Droupadi Murmu last month had recommended that the local language should have preference over English in every state.